NOBLESVILLE, Ind. (WTHR) - Prosecutors have filed charges against a Noblesville middle school student for the shooting that wounded a classmate and a teacher last month.
However, the teenager will not be charged as an adult, pursuant to state law, the prosecutor said.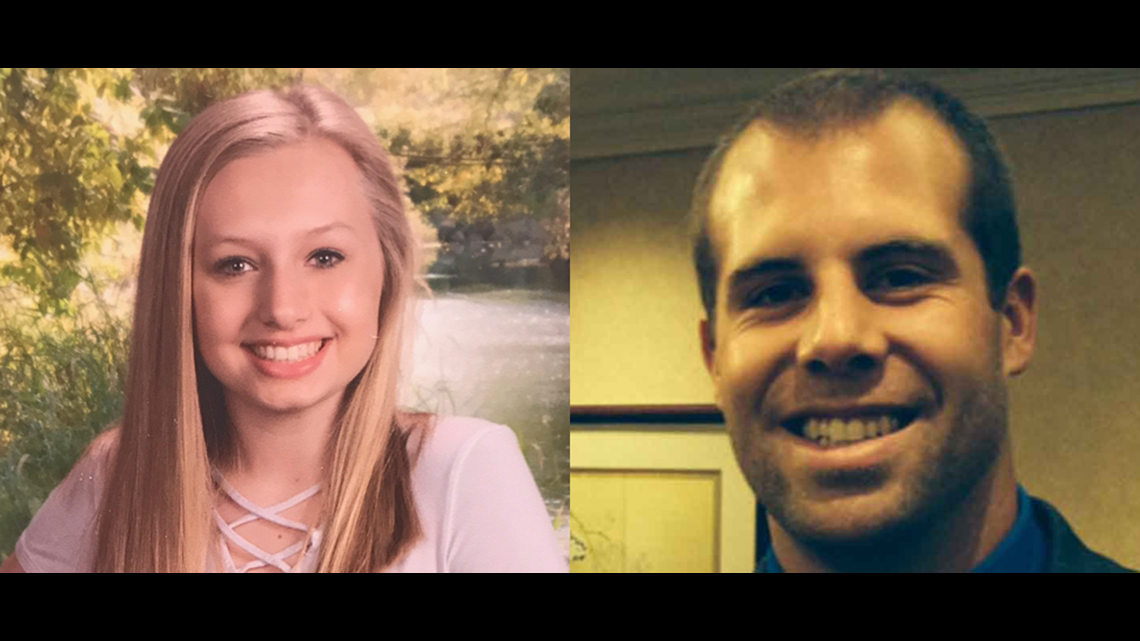 The Hamilton County Prosecutor's Office filed a petition Tuesday alleging the 13-year-old student at Noblesville West Middle School "committed acts that would be felony or misdemeanor crimes if committed by an adult."
Those acts include two felony counts each of attempted murder, aggravated battery, battery by means of a deadly weapon, and possession of a firearm on school property, plus two misdemeanor counts of dangerous possession of a firearm and a misdemeanor count of possession of a knife on school property.
Prosecutor Lee Buckingham said in an email he knows the decision will be "troubling and unsatisfying for many people,"
The prosecutor's office noted "despite the heinous or aggravated nature of the alleged acts and despite the serious harm caused." Under Indiana law, a 13-year-old child can only be charged in adult court if the attempted murder is successful.
Jason Seaman, a science teacher at the school, is credited with tackling the suspect as he opened fire in a classroom. Ella Whistler, a 13-year-old student, was shot seven times and remains hospitalized with the injuries she suffered in the May 25 shooting.
A student who was in the classroom at the time of the shooting described the scene to Eyewitness News after it happened.
"He just had this weird look on his face and he reached into his pocket and pulled out a handgun. He took 46 shots, not aiming at anyone specifically. He fired wildly," the student said.
"In this case, due to the heroic and extraordinary efforts of many people, including teachers, a school nurse, the Noblesville Police Department School Resource Officer, and many other first responders and medical providers, thankfully, Jason Seaman and Ella Whistler survived," the prosecutor's office wrote in a release. "This blessing results in this matter remaining in the juvenile justice system under our current laws, a result which will, I am sure, be very troubling and unsatisfying for many people."
We reached out to Geoff Gaither, a longtime magistrate with the Marion County Juvenile Court for background on the case.
"It's important to remember that juvenile court is not little adult court. It's not a place where we treat children in the same way that we treat adults.
The charges the suspect faces would only be considered criminal if he is waived to adult court, Gaither said. Otherwise, they are called delinquent offenses.
"Here we call that delinquency petition. In an adult court, we call it charging information, but it's the same thing," he said. "We treat children differently. We hold them accountable, of course, but we have programs and services that are different from the adult system."
That's because in juvenile court, the focus has always been on trying to turn a young person's life around, not necessarily handing out time behind bars.
This may not be the end of the case, though. Buckingham noted in his release Tuesday night the investigation into "possible related crimes" is underway, which may include issues like how the suspect got the gun used in the shooting. In that case, we may be talking about charges in adult court down the road.
An initial hearing for the student is scheduled for June 11, at which time a trial date will be established.
We wanted to take a moment to share with you that this story has been a big topic of discussion and debate in our newsroom, about whether to name the 13-year-old suspect in our coverage. It is our station policy to not name minors who are involved in crimes, unless they are charged as an adult. In this instance, however, it was a very public shooting, in a very public place, with a lot of public discussion. Admittedly, it's a tough call. We sought out guidance from legal experts, journalism ethicists and crime victims to help us in our decision-making. As a result, we came away with the stance to remain in line with our policy to not name him, and let the legal proceedings play out. Our mission is to maintain high, ethical standards - and to affirm with you that we are taking great care in reporting this story.