INDIANAPOLIS (WTHR) - You may have seen our story earlier this week which showed a man enjoying Indy's downtown canal for ice skating.
Quinn Daily now wants skating to be the city's next downtown winter attraction.
In a Change.Org petition, Quinn Daily referred to the city's Department of Metropolitan Development, who had said "while the activity isn't specifically prohibited, they would update the canal ordinance to formally ban skating."
Daily said he lives along the canal and called on the city to "take advantage of this opportunity rather than squander it," referring to Chicago, Detroit, Cleveland, Knoxville and other cities that permit skating.
He went on to note that Indianapolis doesn't offer many outdoor activities during cold weather months and called for the canal to become "the site of the next great Indianapolis tourism initiative."
As of late Friday afternoon, the petition had received 37 signatures.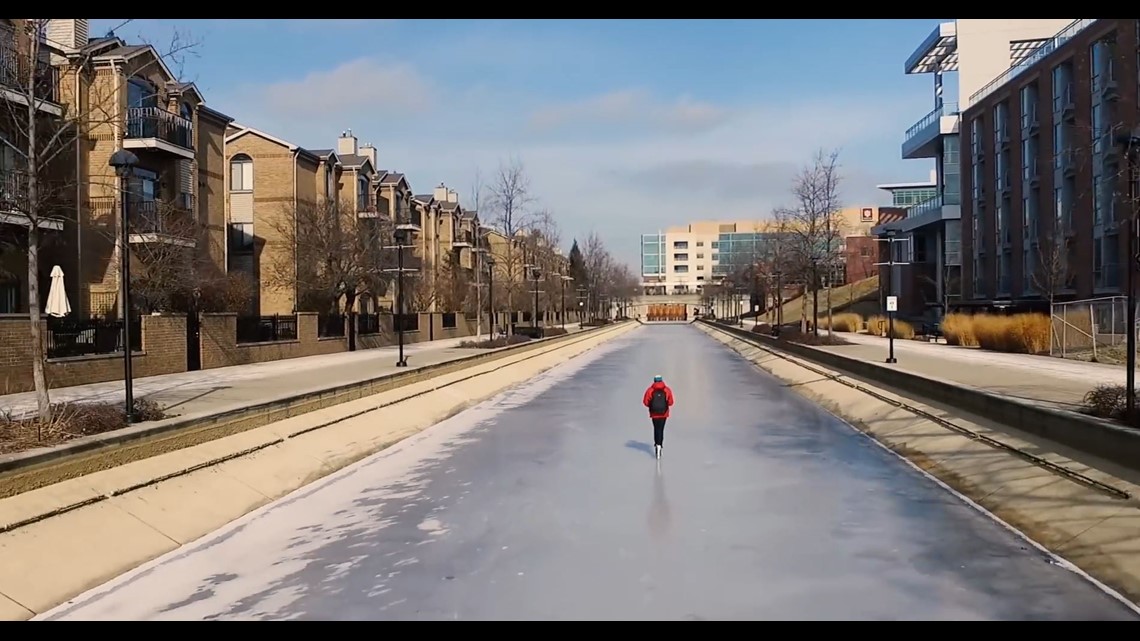 Using a drone, Daily captured his hour on the ice and turned it into a two minute YouTube video.
Are you allowed to skate on the canal?
Eyewitness News reached out to Andrea Watts with the Department of Metropolitan Development.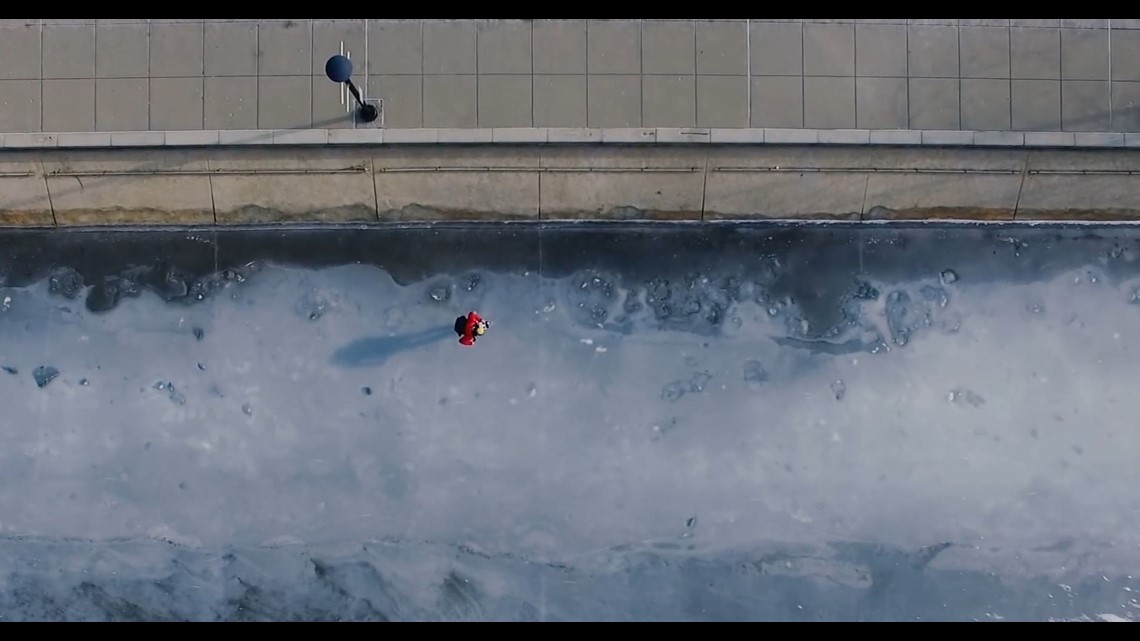 "There's no current rule or regulation prohibiting ice skating, but we do not advise that residents endangering themselves or first responders that could possibly be involved if they are injured," said Watts. "DMD is working on a comprehensive update to the canal ordinance that would address all of these activities."