Chris Doyen, who is recovering from injuries sustained in a fire, proposed to his longtime girlfriend, Erika Tollett, at the hospital shortly before getting the all-clear to go home.
According to a hospital spokesperson, Doyen barely started asking the question before Tollett hugged him and said, "Yes, of course."
The hospital spokesperson said Tollett has been at Doyen's bedside all 47 days he's been there as he recovers from a life-threatening burn from a campfire.
Doyen and Tollett were standing near a campfire in New Castle in April when a gas can nearby exploded. Doyen had second- and third-degree burns to 66% of his body, including his arms, torso and legs.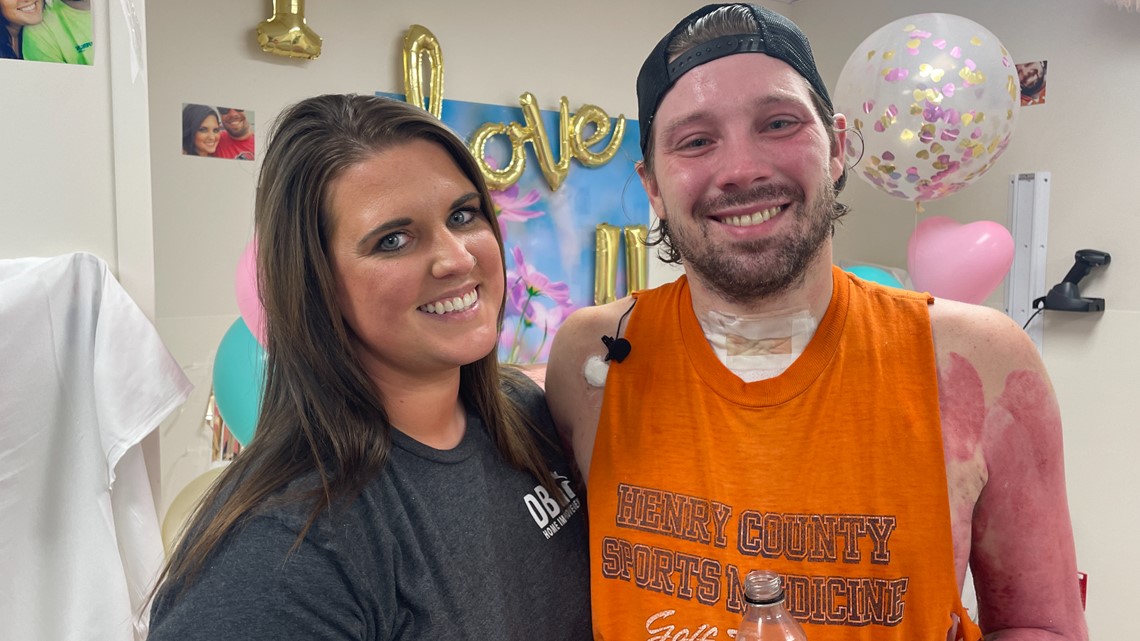 Doctors expected Doyen's recovery to take four months, but Doyen credits the burn unit and his own motivation for the quick recovery.
"For him to go from his injury to leaving the hospital in under 50 days is quite remarkable," said Dr. Jeffrey Gibbs, director of the Ascension St. Vincent Burn Unit. "He's done a great job of following the program and getting healed up, and our team has done a remarkable job getting him back and healthy and actually discharging him from the hospital today."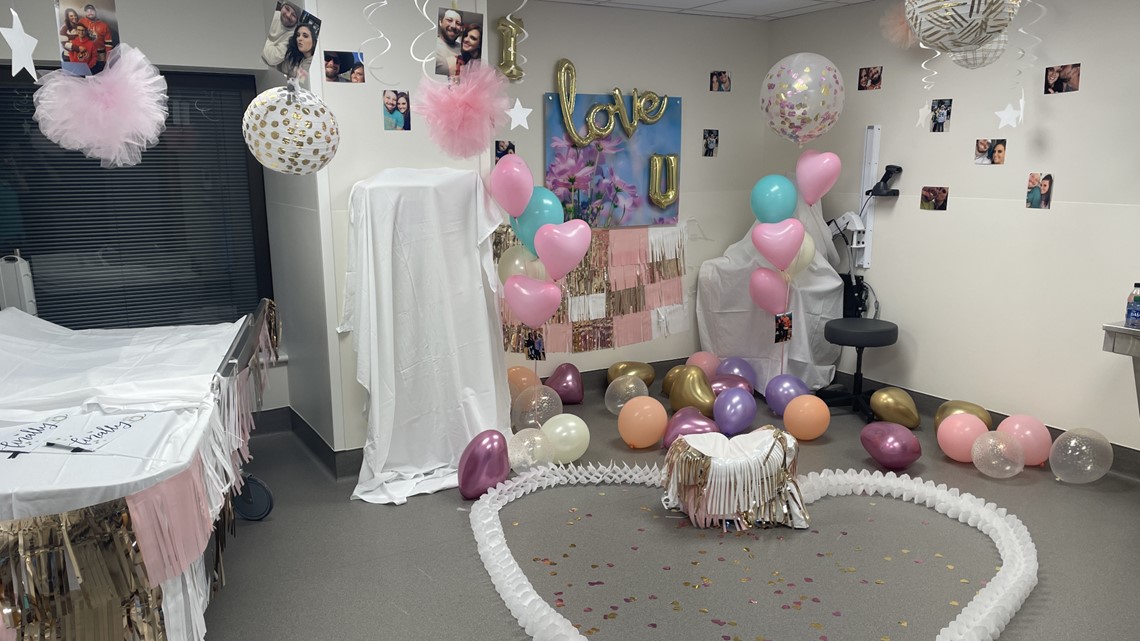 As for the proposal, Doyen said it made sense to pop the question there because it helped prepare them to always be together "in sickness and in health."
"Shocked, very shocked," Tollett said when asked about the proposal. "Excited he's coming home but shocked, so I think it's all going to hit later."
Since Doyen is still recovering, the Burn ICU staff created and decorated a special padded stool for him to kneel on in order to propose. Staff also swapped out medical equipment in the hydrotherapy room for balloons, streams, photos of the couple, paper lanterns, confetti, and gold letters spelling "I Love You."
Ascension St. Vincent's food service team also sent up cake pops, drinks and other treats to help the family celebrate.