MUNCIE, Ind. (WTHR) — Hundreds of Ball State University students walked out of class at 11:05 Tuesday morning to attend a peaceful protest at the University Green.
The walkout was in response to a classroom confrontation between a student and a professor last week.
"I was in class doing like everyone else and trying to learn," BSU senior Sultan Benson told the crowd. "What happened was unfair, it was unjust."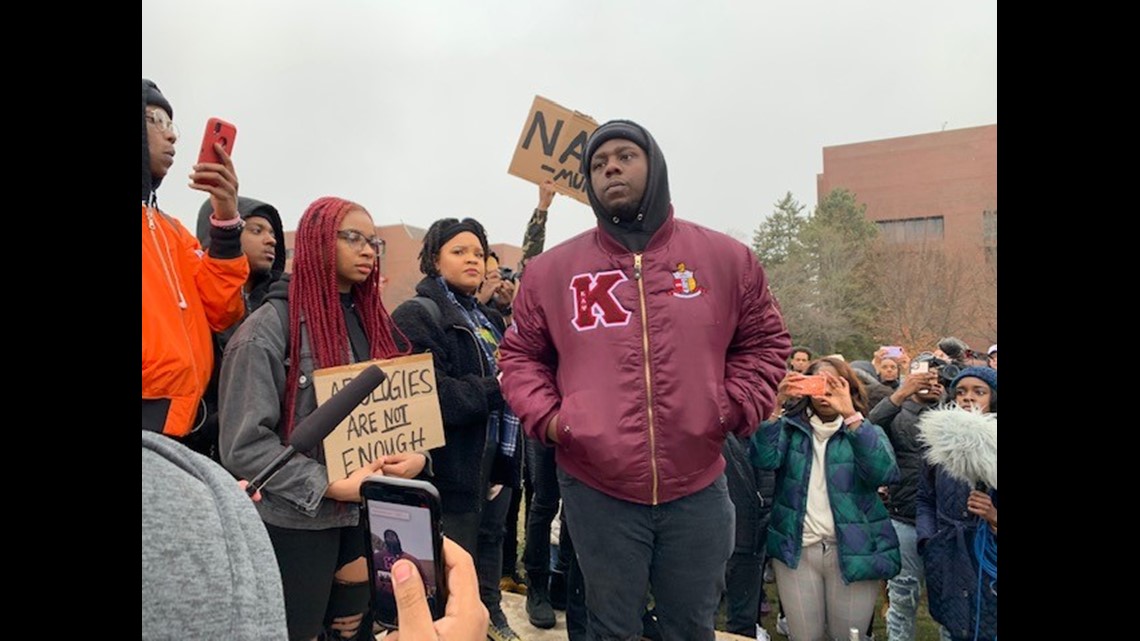 Benson said It began after marketing professor Shaheen Borna told him to switch seats halfway through class after another student sitting in the front row left.
When Benson refused, the professor called university police. A short video clip captured by a student shows officers questioning Benson, who told the crowd he couldn't believe what was happening.
"You're gonna call police on a young black man not doing anything but in class learning?" Benson said.
As the video spread, so did the outrage.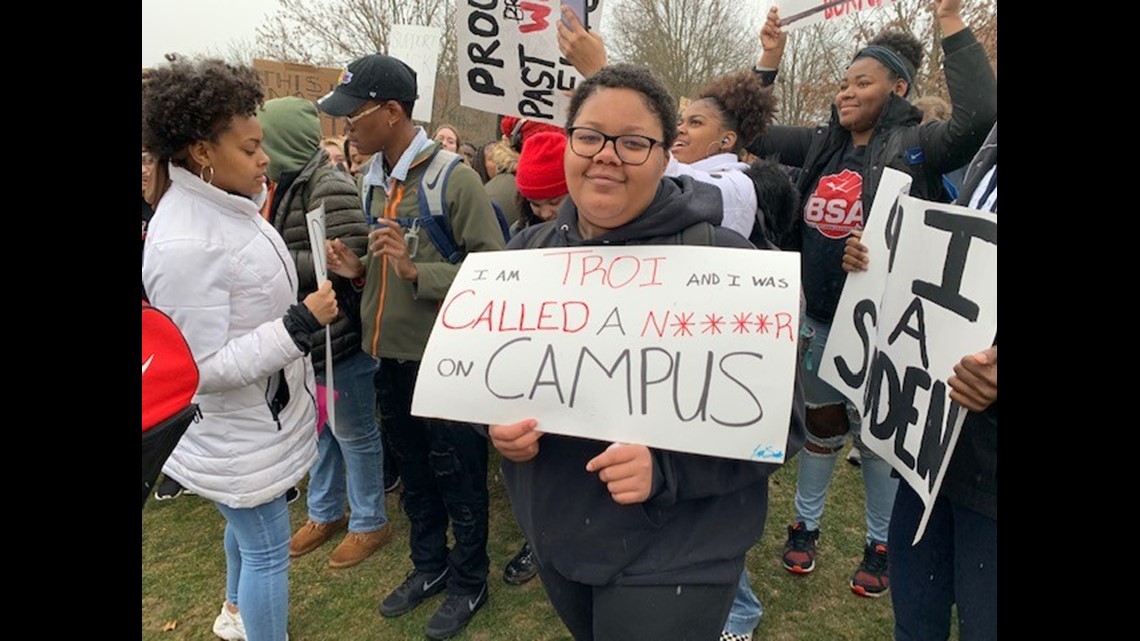 "He shouldn't have had police coming simply for not moving seats in class, that's ridiculous," said Alexis Byrd, BSU student.
"This is not the first time it's happened to black students, so it's about time we came together for a common cause," said DeShawn Hardy, BSU junior.
When one of the speakers asked how many others had ever felt disrespected or excluded while at Ball State, dozens of students raised their hands.
One female student, a freshman, said she'd been the recipient of disparaging remarks because of her sexual orientation and her weight.
"I've made good friends here, but it still kind of sickens me that there are people out there that want to call you bad names and make you feel bad about yourself," she said.
University President Geoffery Mearns stood at the back of the rally but didn't speak.
But several students said the university needed to do more to rectify the situation.
"It's not fair to simply give the professor a slap on the wrist. I'd like to see more training, like an open workshop where he speaks openly about how what he did was wrong," said Brittney Dillon, BSU student.
Benson also said the email apology he received from Borna wasn't enough. Asked what he'd like to see happen to Borna, he said, "early retirement."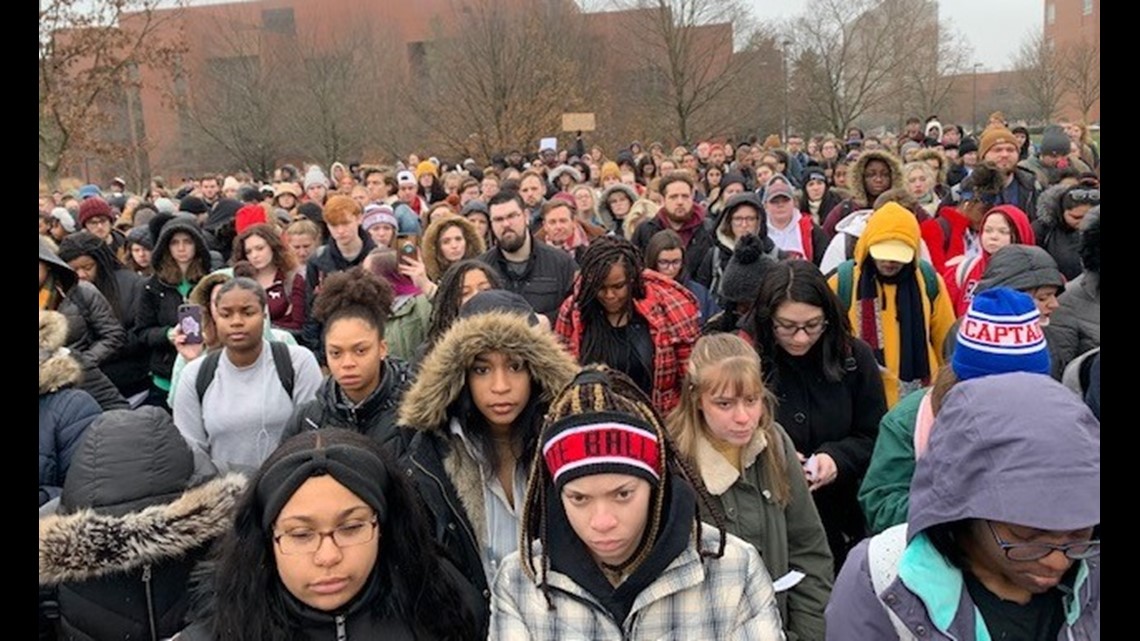 After filing a formal complaint, Benson opted out of Borna's class last week. Contacted by Eyewitness News, Borna said Ball State had asked him not to make any public comments at this time.
On Thursday, faculty and staff wrote a letter to the editor in the Daily News condemning the action of calling police on the student.
"Our first concern is Borna's rapid escalation of the situation and involvement of the police to resolve a disagreement about seating. No disruption or physical threat existed. Instead, the police were called in on spurious grounds, thereby violating the trust that students place in their professors and the university to provide a safe place to learn. We firmly believe that the police have no place in classroom management and should be relied upon only when real threats to the safety of those in the room or building exist. Calling the police when there is a disagreement creates a dangerous climate in our classrooms. This danger is felt most by our students of color."
To read the full letter, click here.