INDIANAPOLIS (WTHR) — While many think of doctors and nurses fighting on the front lines of the coronavirus pandemic, there is another group of healthcare workers that are right at the helm: respiratory therapists.
"If you kind of look at all the aerosol generating procedures..if you look down that list, it's almost our job description," said IU Methodist Respiratory Therapist Travis Layne. "Pretty much everything that we do puts us at risk for those exposures," he added.
Working as a respiratory therapist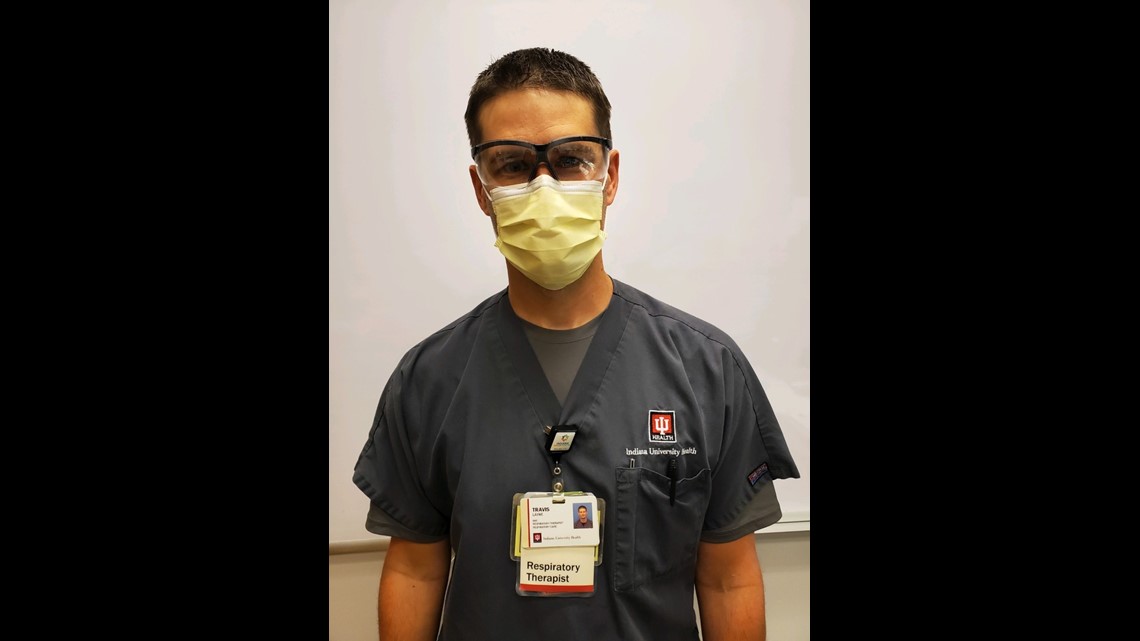 Travis primarily works in the adult critical care and emergency department. He said he has seen how quickly circumstances can change for a patient, and that was his first indication that "This was going to be something very different than what we had dealt with before."
He witnessed patients' oxygen levels decline rapidly after coming into the hospital.
"They would go from needing no or very little oxygen to all of a sudden needing a breathing tube and assistance form a ventilator to breathe," he said. "It was very difficult to predict which patients were going to go that way."
Prior to COVID-19, Travis said on a busy day, he would see 30 to 40 patients on a ventilator at a time. At the hospital's peak around mid-March, there were around 85 to 90 patients on ventilators at once. Travis said that lasted for about a week.
The jump in patients created a "pretty much nonstop" work environment, where respiratory therapists were going form one room to the another back-to-back, Travis said.
He said knowing what the day would bring caused him to feel a lot of anxiety during that time.
"If you had a moment where you thought maybe there was some exposure due to something happening with a patient, (or) maybe you didn't have your protective equipment on quite right, or there was some concern about exposure, and then you're kind of thinking about that in the back of your head for several days...wondering, 'Am I going to start to see some symptoms? And if I did what does that mean for my family?"
High demand for ECMO therapy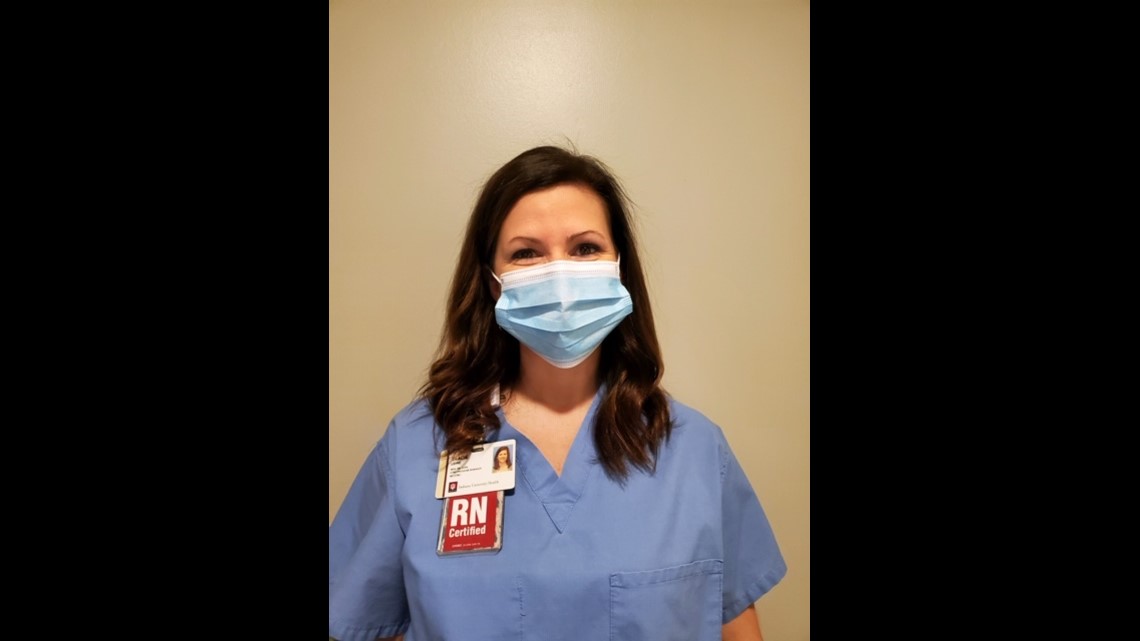 Travis' wife, Tracie, is a nurse and ECMO program manager. An ECMO machine is a temporary support for patients who have lung or heart failure. It essentially pumps oxygenated blood to organs through an artificial lung when the lungs don't work.
In simple terms, when someone is referred for ECMO, "They're very sick," Tracie said.
Tracie said she started seeing an increase of patients being put on ECMO machines around the last week of March and the first week of April.
"In 2019, we had 38 patients referred for ECMO that did not go on ECMO, and that was for the entire year," Tracie said. "And we had 20 patients referred within one month's time for this year due to COVID-19 that did not go on ECMO."
More than half of what they would normally see in a year, they saw in a month. "It was scary to know that there was that many patients that were that critically ill," Tracie said.
It put Tracie and her team in a difficult position to decide who would go to ECMO and who wouldn't, especially since other health care providers were requesting their services as well. They had to consider the severity of their illness — both COVID-19 patients and others — and decide if they would benefit from that specific therapy.
Advancement in ECMO has led to a list of criteria that ultimately produces the highest chance of survival for the patients.
"We've had eight patients go on ECMO with COVID, and six of them have come off," Tracie said. All six have made a full recovery.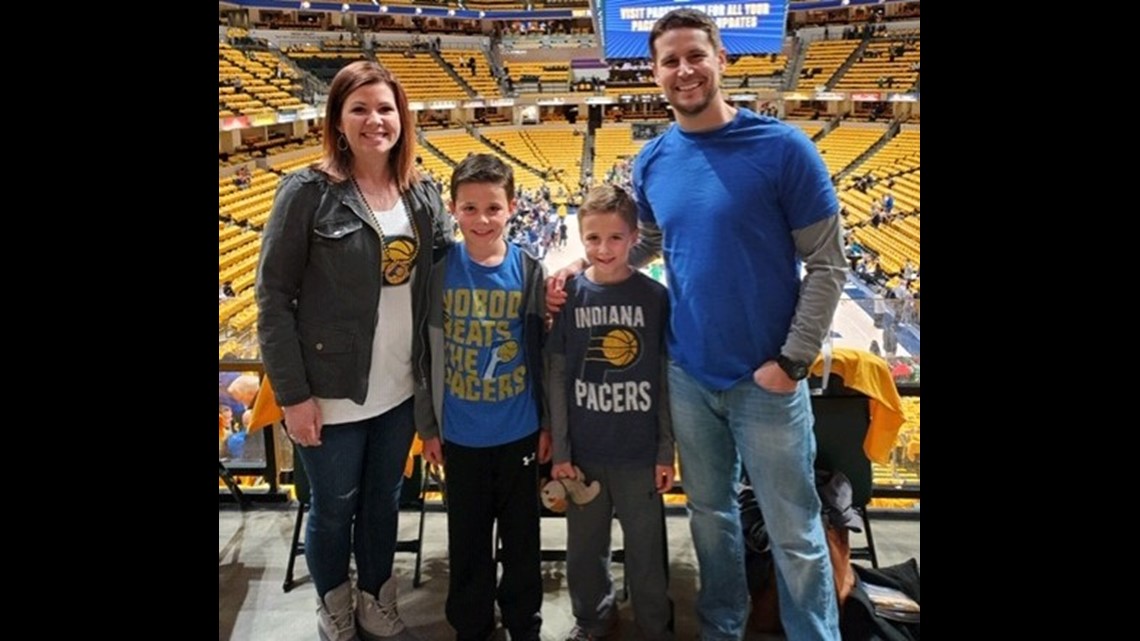 Life at home
At the end of their long day dealing with critically ill COVID-19 patients, the Laynes come home to their sons, ages 11 and 9, as just mom and dad.
"It's definitely a challenge," Travis said. "We try to be as honest with the kids as we can and just explain what we're dealing with on a daily basis."
Travis said the boys do have a lot of questions, but they have been understanding throughout the situation. And it helps having a partner who understands — firsthand — to go through all of this with.
"It really helps to have somebody else in the medical field that I can come home and talk to," Travis said. "You know, my wife will completely understand what I'm talking about."
"We've been able to balance each other out," Tracie said. When one person is worried the other helps calm them.
Staying safe
As a couple, Tracie said they decided to minimize how much they go into hospital rooms to minimize the chances of picking up the virus.
"He told me early on, he said, 'You know, we both don't need to be going into these rooms if we don't have to. Obviously I have to go in more than you.' And so, I've been very mindful of that because I think as a health care worker — whether you're a manager or not — you want to be with the patient and help your team," Tracie said. "I've had to show some restraint myself — if there's enough people in the room who can do what they're doing, then there's no reason for me to go in the room and expose myself to that."
After every shift, Travis takes his shoes off before he gets into his car, then when he pulls into the garage, he takes off his scrubs and leaves them in the garage for a couple days before putting them in the laundry.
"The kids are getting very used to him coming in the house from work with not much on," Tracie said, laughing.
Tracie said the fact the virus can be transmitted by asymptomatic carriers is worrisome, but she relies on her faith and her trust in both herself and her husband.
"Having prayer, having that faith that we're going to be OK, I know wholeheartedly that he is protecting himself as much as he possibly can with his PPE and the technique of how to put it on and take it off correctly," Tracie said.
Travis said it "felt like a relief" to see things start to stabalize and the number of patients on ventilators decrease since mid-March. Still, he knows nothing is certain.
"There's been talk of a second wave. When things start to open up again, what is it going to look like?"
While coronavirus has not reached its end, Travis said it feels like we're on the other side of its peak. He said regardless of what happens, health care workers have been there and will continue to be there, and it's amazing to watch.
Tracie said as a health care worker, it's an honor to be called a hero.
NOTE: 13News interviewed Tracie and Travis Layne via zoom in a joint call with IU Hospital Public Relations.