TERRE HAUTE, Ind. — Oregon-based battery parts producer Entek broke ground Wednesday on a $1.5 billion manufacturing campus in western Indiana that officials said will create more than 640 jobs and give a boost to Indiana's growing electric vehicle industry.
Gov. Eric Holcomb joined Entek executives and others at the Terre Haute groundbreaking for the planned 1.4-million-square foot complex, with Holcomb calling it "a great day for Terre Haute and for the state of Indiana."
Entek, based in Lebanon, Oregon, makes battery separators for lithium-ion battery manufacturers. The company, which announced the project in March, said its new Terre Haute manufacturing campus will produce enough battery separators per year to supply material for about 1.4 million vehicles annually.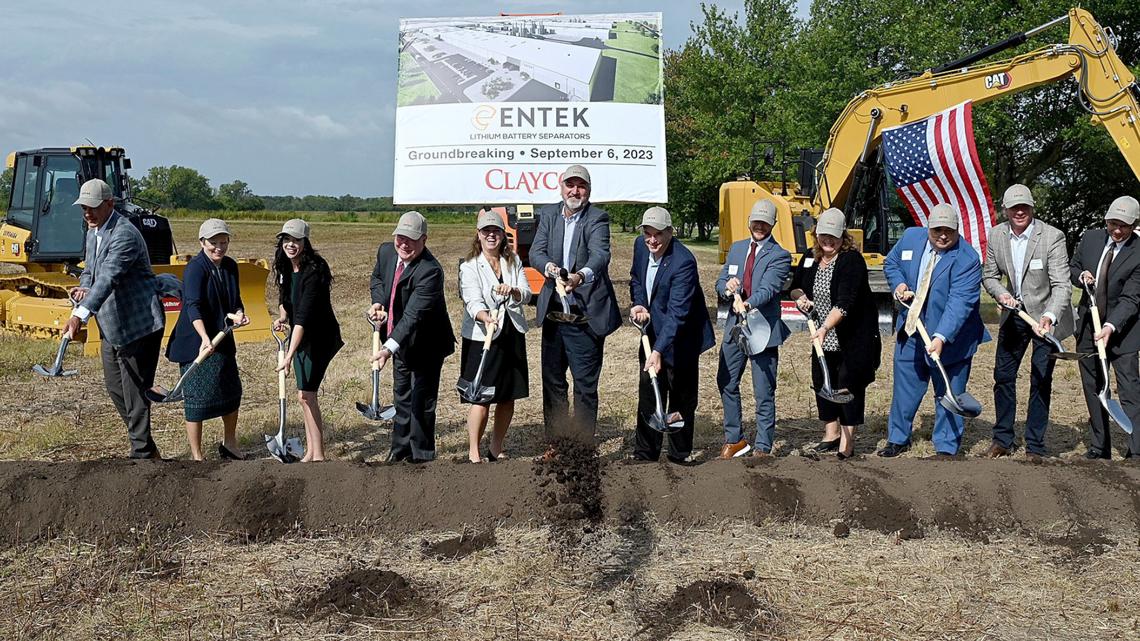 "This decision cements Indiana's leadership in the electric vehicle supply chain sector, and we are thrilled to partner with ENTEK to speed the commercialization of U.S.-built EVs," Holcomb said in a statement.
Entek is the only U.S.-owned and operated manufacturer of wet-process lithium-ion battery separators, according to a news release on the groundbreaking. The Biden administration has been working to strengthen U.S. energy independence and reduce dependence on China for critical components.
Entek CEO Larry Keith said the company appreciates "the support we've gotten from President Biden and his administration as we bring together private and public sector."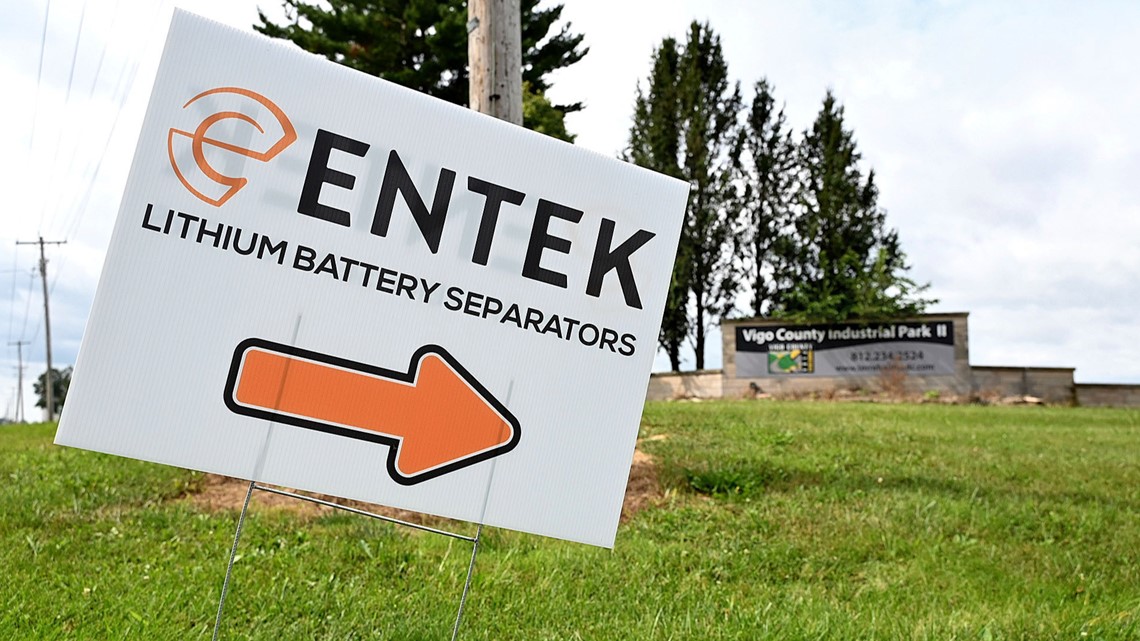 "Beating China on advanced battery development and production starts right here in Terre Haute, today," Keith said in a statement.
Entek said the project will create more than 640 "high-wage jobs" by late 2027 in Terre Haute, which is located about 70 miles west of Indianapolis.