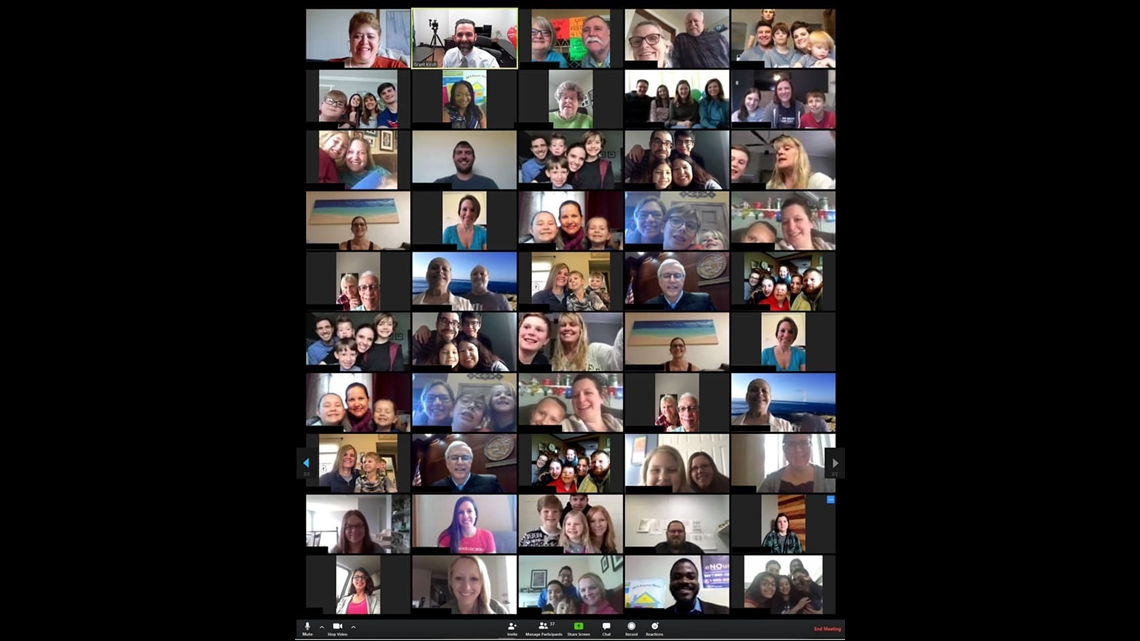 INDIANAPOLIS (WTHR) - As you might expect in the COVID-19 era, the parking lot at Kirsh & Kirsh Law is empty.
That is because everyone is in here.
"I will hit the mute button when we start so you won't hear all the excitement you do now," Grant Kirsh said to 25 people collected on the office computer screen.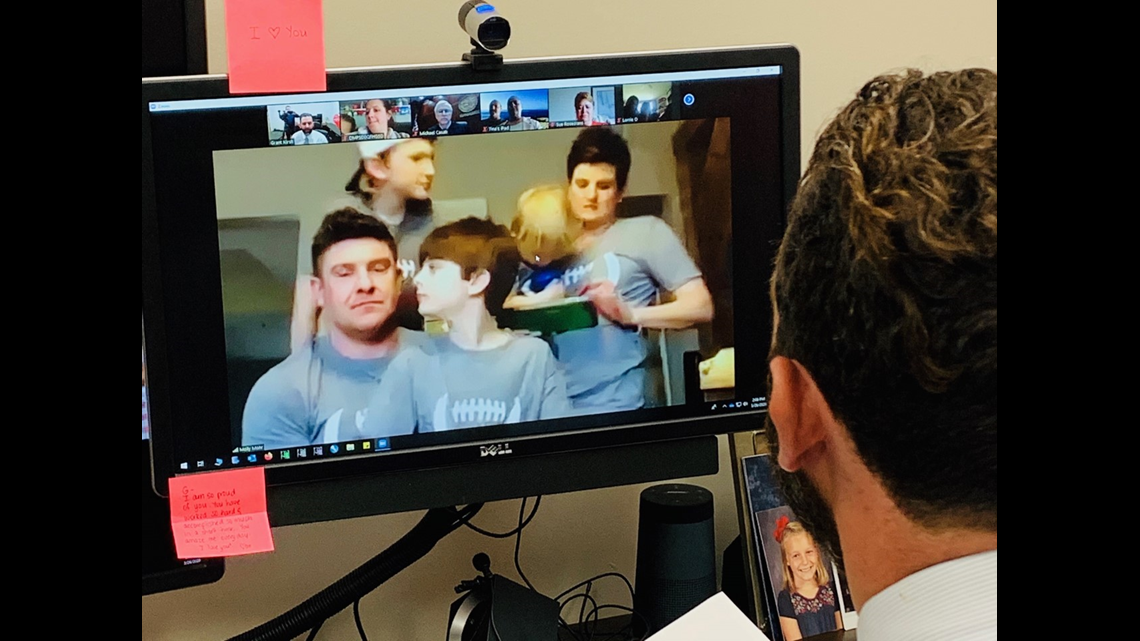 People from all over the world have crowded into this screen to celebrate with the Mohrs.
"I see Team Mohr and they have the dates each one joined the family," Molly Mohr proudly stated, pointing to the print on the gray t-shirts all five family members were wearing.
They are preparing to welcome Evan Patrick to their family.
The Mohrs have gathered in their Fishers home while Judge Michael Casati sits in his Hamilton County courtroom in Noblesville.
Grant Kirsh orchestrates it all on Zoom from his Carmel law office, and the State Supreme Court has given us exclusive rights to sit in on this proceeding. Cameras are not normally allowed in Indiana courtrooms.
"We got Supreme Court approval for everyone to be here today, which was awesome. I think everyone needs a little bit of good news in today's world and they recognized that," Kirsh said.
And on Thursday, the Mohrs got their good news.
"I grant the adoption of Evan Patrick Mohr," Judge Casati said.
"Yes!" Molly Mohr said as she clutched her two-year-old son in her own living room.
"For us, it meant finally. Finally. We had been wanting this day for a long time," she said afterward.
The pandemic could not ruin this day. Technology that has allowed courts all across the state to continue to function in part allowed the Mohr family of four to become a family of five.
"You know, it kind of looked like Hollywood Squares, right?" I joked with them, referring to the crowded computer screen.
"We are from a very big family, so," Molly said.
"We didn't want the pandemic to cause further delay for these kids. This was certainly faster than waiting for the pandemic to play itself out," Kirsh said.
Thinking outside the box allowed everyone to gather inside the box for a day none of those who took part will ever forget.
"Such a blessing," Molly said. "Such a blessing."
The state's courts have seen 360,000 e-filings since March 9, but it would be hard-pressed to top this one.
The Mohrs said they would celebrate with cupcakes in the driveway.