NOBLESVILLE, Ind. (WTHR) - The day after a Noblesville West Middle School student allegedly opened fire in class, wounding a teacher and a student, families were full of questions and fears.
Gregory Circle is a little neighborhood street right around the corner from NWMS. About 15 kids live there.
The shooting is affecting the entire neighborhood.
"I didn't get much sleep last night," Nicole Green said.
It's a small wonder Nicole slept all. The near-deadly shooting touched all three of her kids.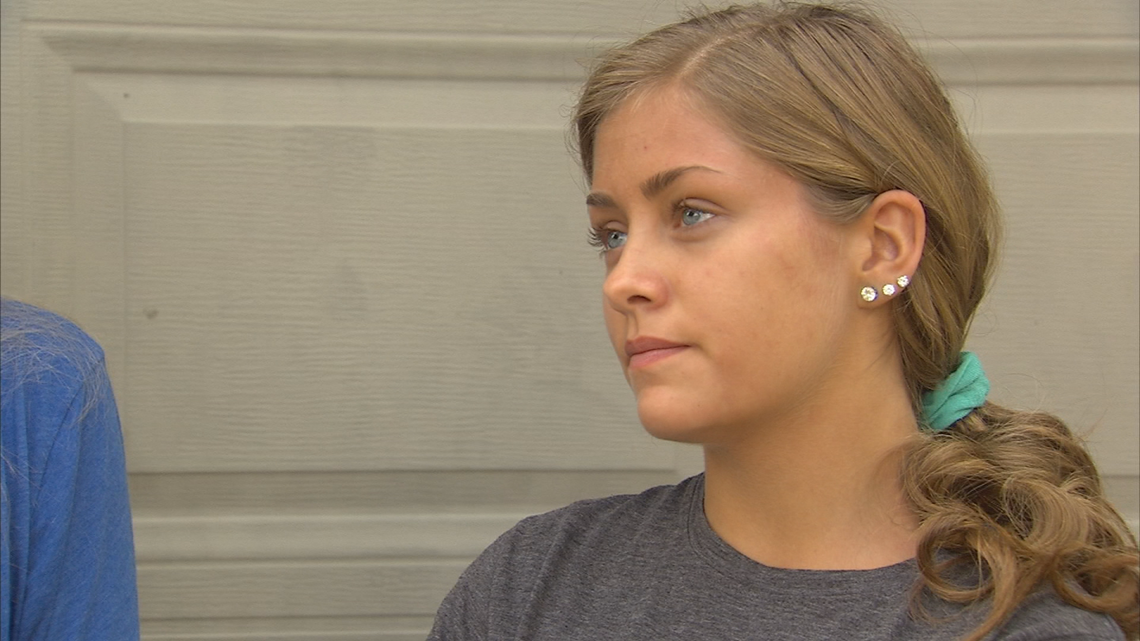 Kendall, 15, was in the middle school, close enough to hear the gunshots.
"I'm still in shock. It doesn't feel real," she explained. "I'm replaying it in my head. 'Did this actually happen?' I don't believe it."
"Do I leave her alone?" her mom says she has wondered in the day since the shooting. "Is she going to be ok? Is she going to recover mentally from this?"
Connor, 16, is a high school student.
"My son texted me crying in a locked closet in the high school," Nicole said.
Conner said all he could think of was his sister.
"I couldn't text her because the signal was so bad. It was hard to get hold of her," he explained. "I didn't know if anything happened to her."
Caden, 10, was locked in his elementary school classroom and worried about his big sister.
"It just really affected me because I just love her so much. I didn't want something to happen," he said.
Even residents who don't have kids in school are shaken by the shooting. Dennis Hopper struggled for the right words.
"Kids are first and foremost. If you are not taking care of them, you are not taking care of our future," he explained.
Scores of teachers, parents and students took advantage of the free counseling offered by Noblesville Schools. The long holiday weekend will give them a little more time to begin healing.
Kendall said without hesitation that she doesn't want to go back to school. She said returning will feel weird and she's afraid of reliving the shooting.
Students and teachers at NWMS will not only be off Monday for the holiday, but are getting an extra day off Tuesday as well. They'll go back to class Wednesday.
For many teachers, parents and students, it will be a very difficult and emotional day.