INDIANAPOLIS — One person died and another was injured in a crash on the northeast side of Indianapolis Sunday night.
The crash happened in the 9500 block of East 42nd Street, near North Post Road, around 6:30 p.m.
Police haven't shared how the crash happened. However, one car took down a light pole before stopping in the woods by the road.
IMPD confirmed one person died in the crash and another was critically injured.
The Marion County Coroner's Office on Oct. 7 identified the person killed as 15-year-old Taujanese D. Bell and stated her cause of death as multiple blunt force traumatic injuries.
Police have not released information about the names or ages of those involved.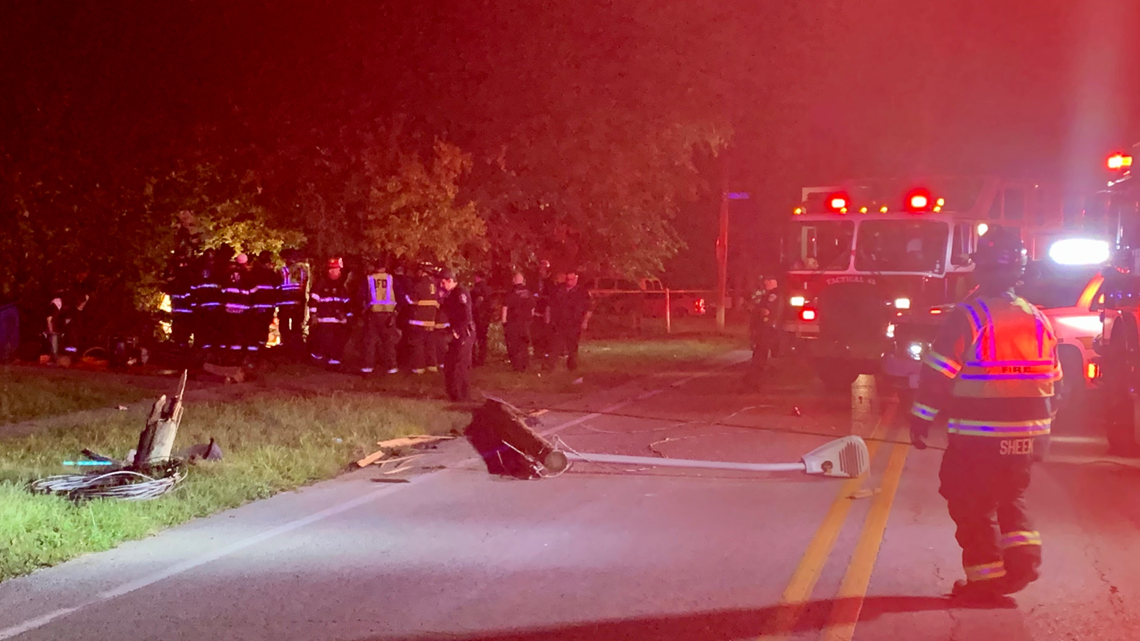 What other people are reading: