INDIANAPOLIS — In a banquet room in Gary, Indiana, on Feb.9, three women wore newly made pink "Justice for Harmonnie" T-shirts. Now that the 7-month-old has been laid to rest, the women are focused on finding out who killed the baby girl.
Harmonnie Jones died almost a month to the day in an Indianapolis apartment.
"I just want answers, and we just need justice," said Eriana, an aunt on the father's side.
Family members in Gary report, to the best of their knowledge, Harmonnie was thriving in foster care – along with her twin brother – for several months before her death.
"She was getting her weight up from being premature," Eriana said.
She reported seeing happy, healthy babies who were full of laughter during visits.
In December 2022, Harmonnie and her brother were returned to their parents.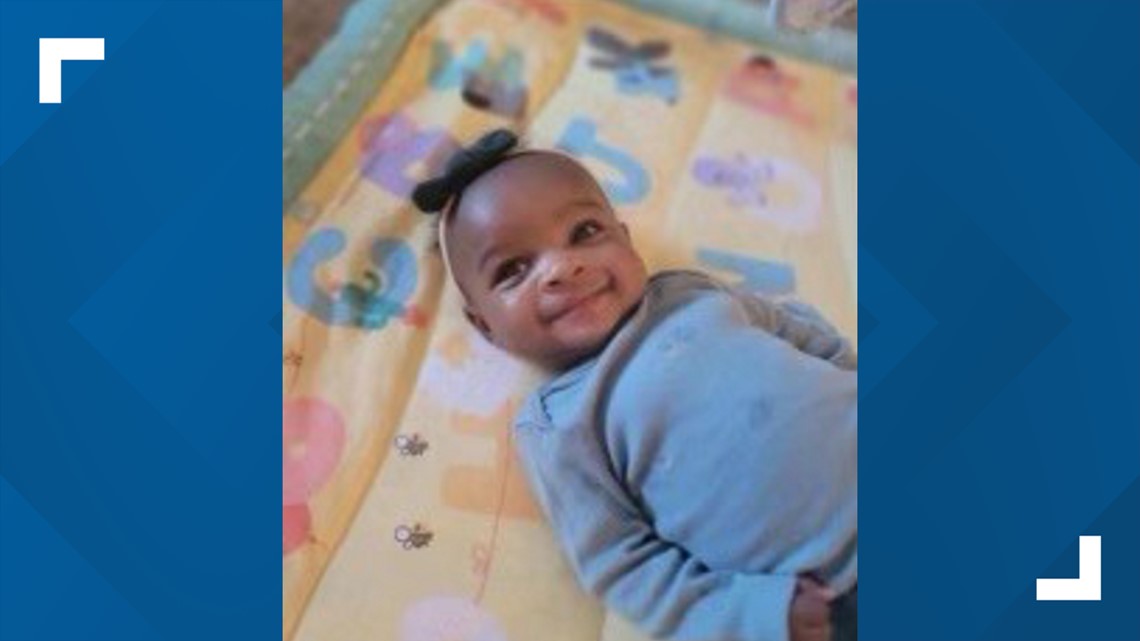 Less than two weeks later, on Jan. 8, an ambulance was called to the Lindwood Court apartment where Harmonnie and her twin lived with their parents. Shortly after, EMS responded and Harmonnie was pronounced dead at Riley Children's Hospital.
The next day, an autopsy performed by the Marion County Coroner's Office showed the baby girl's cause of death was "blunt force trauma to the torso." She was beaten to death. Police started investigating her homicide immediately.
"They said she had fist marks," Eriana said. "Like it was bad, it was bad."
"How is nobody getting charged?"

A month after Harmonnie's death, family members in Gary want to know why no one has been arrested or charged.
Four adults were inside the Indianapolis apartment on the morning Harmonnie died according to a police report and the child's family — the baby's father, mother, maternal aunt, and grandmother.
Eriana makes it clear, she does not know who beat her niece to death, but she believes someone knows what happened to her.
"It's just crazy because like they so innocent," Eriana said "How don't nobody know. Like, if nobody knows something – and a 7-month-old baby is dead – how is nobody getting charged?"
13 Investigates took that question to the Indianapolis Metropolitan Police Department.
"These types of investigations are very difficult," said IMPD Sgt. Genae Cook. "They take a lot of extensive work."
Cook is now a public information officer for the department, but she spent more than 13 years working child abuse cases. She tells 13News they're difficult to investigate for a variety of reasons – the children can't speak for themselves, and police must look at every adult that came in contact with a deceased child as a suspect.
IMPD won't release many details about the case, but Cook said she spoke to the detectives involved.
"They're going above and beyond honestly some of the normal things that we would do," Cook said.
Cook said investigators must make sure they have enough evidence for a criminal case and be careful not to release too much information that could impede a future prosecution.
Harmonnie's family in Gary gives IMPD some grace, but only to a point.
Eriana agreed to speak to 13 Investigates to make it clear her family is watching what happens.
Another abuse investigation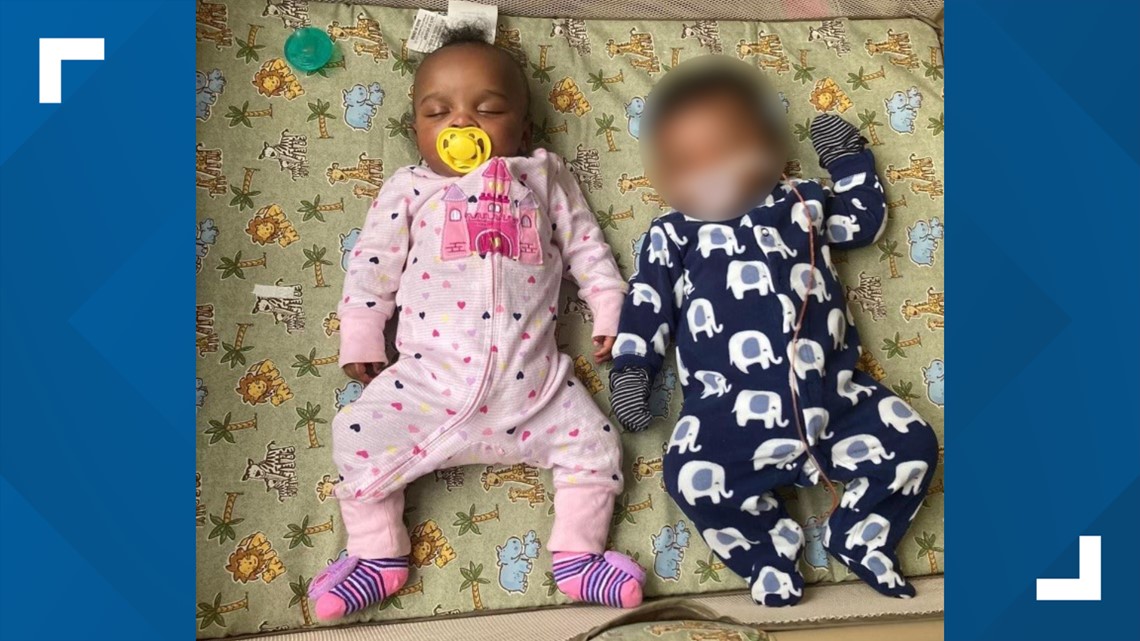 Family members do not want a second IMPD investigation involving Harmonnie to go without answers.
13 Investigates confirmed police presented the case to the Marion County Prosecutor's Office, but it was exceptionally cleared. That usually happens when IMPD does not have enough evidence to execute an arrest. It's closed but may be reopened if new evidence arises.
A spokesman tells 13News the prosecutor's office chose not to pursue the case because there was "no clear evidence to determine who was responsible or how the child sustained the injury."
While there was no arrest or charges, the family confirms the broken bone did prompt the Indiana Department of Child Services to put Harmonnie and her twin brother in foster care.
Harmonnie's father told 13 News over the phone, at first, he and the twins' mother were only allowed supervised visits – multiple times a week.
Eriana told 13 Investigates she was there for one of those visits at their apartment.
"It always had a bad smell," she said. "It was never cleaned."
As a mother herself, Eriana did not think it was a suitable home for the babies. However, Eriana said she did not notice any signs of abuse. She did, however, question if her brother and the babies' mother were ready to take on the children full-time, which is why she was surprised her brother sent her a text on Dec. 27 stating, "We Got The Babies Back."
"Me personally ... I don't feel like they should have got the kids back," Eriana told 13 Investigates before she started crying.

She thinks the state made a mistake that caused Harmonnie her life. The family and 13 Investigates are still working to get documents explaining what prompted DCS to place the twins back in the parents' care.
Harmonnie's father tells 13 Investigates even he questions if it was the right move. However, at the time when his children were returned back home, he said he was overjoyed.
The baby girl's twin brother is currently in foster care, according to Eriana. Family members in Gary are OK with that for now. They say justice for Harmonnie means one or multiple arrests, charges, and a conviction.
"Even my brother," Eriana said. "Family or not, if you know what you did – it's not right."
Justice also means a better understanding of the state's decision-making process and changes to that process if needed to protect another child.