INDIANAPOLIS — A family member confirms a 7-month-old killed at a Linwood Court apartment was buried this week. IMPD said there are no new updates, but there is still an open homicide investigation.
Harmonnie Jones was laid to rest on Thursday, according to an aunt who asked 13News not to release her name. The funeral took place nearly three weeks after the baby girl died.
"We are really heart broken everyone failed my niece," said the aunt in a text.
IMPD reports officers went to an apartment on the city's east side the morning of Sunday, Jan. 8. Officers were responding to a 911 call that a child was not breathing.
Harmonnie and her twin brother were taken to Riley Hospital for Children, where the baby girl died. Three days later, the Marion County Coroner's Office ruled the 7-month-old's cause of death was "blunt force injuries" and her death was a homicide.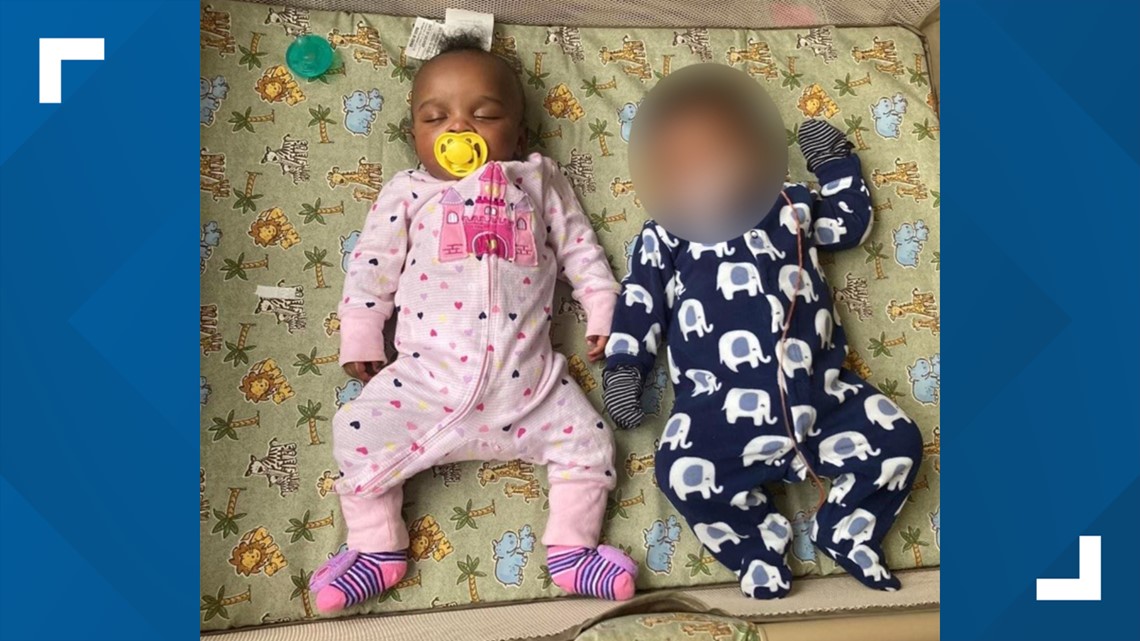 Police confirmed Harmonnie's brother was safe and was in the custody of Child Protective Services. When 13News asked the aunt about the boy's whereabouts the aunt texted: "No Comment just KNOW my nephew is Strong Doing well I love him and he also is in Good hands."
She now wants to know what happened to her niece and for people to be held accountable for Harmonnie's death. She told 13News in a text, "We need justice."

IMPD is investigating the case but has not made an arrest so far. The department also investigated a possible instance of child abuse in July 2022. They responded to the same apartment on Linwood Court where they found a "1-month-old child with a broken femur."
The department told 13Investigates, the child's bone was broken in June, however, it was not reported until about three weeks later. The investigation was "exceptionally cleared" but can be reopened.