DECATUR TOWNSHIP, Ind. (WTHR) — Medical debt can be challenging for anyone.
But if you received care as a child and your parents either failed to pay the bill or couldn't pay, does that create liability for you?
"Everyone thinks it's crazy. They're like, 'Are you sure it's not a scam?'"
13 Investigates has discovered a local attorney suing patients after they turn 18 years old to collect that childhood debt.
It's all unfolding in a Marion County Small Claims Court.
13 Investigates Reporter Sandra Chapman has the surprising twist, and tells us the attorney at the center of it all, has come under scrutiny before.
Derek Johnson is no stranger to 13 Investigates. He was at the center of our series of reports "Small Claims Big Injustice."
At that time he was facing complaints regarding high attorney fees and was bulk-filing thousands of medical lawsuits in one single court, where there was an "appearance" of favor. The Indiana Appeals Court and Marion County Courts both stepped in to make changes.
Attorney Sues for Childhood Debt Incurred Nearly Two Decades Ago
Now Johnson's work is raising more questions. He's suing a woman for a childhood debt incurred nearly two decades ago.
"Everyone thinks it's crazy. They're like, 'Are you sure it's not a scam? Are you sure it's not a scam?'" said LaToya Toliver of Indianapolis.​
Toliver is talking about getting sued in Decatur Township Small Claims Court by Derek Johnson for a bill turned over to MedShield collections by the old Wishard Hospital. According to Johnson, Toliver is on the hook for a $1,300 hospital bill dating back to January 2002.
Toliver can't even say for sure it's her bill. She didn't receive any proof. Besides, it was 17 years ago.
She was just 17 years old at the time and living at home with her parents.
Under law, she was a minor.
" I couldn't even sign a legal document," Toliver said.
Still a judge ordered Toliver to pay the $1,300 judgment, plus $1,500 in court cost and attorney fees.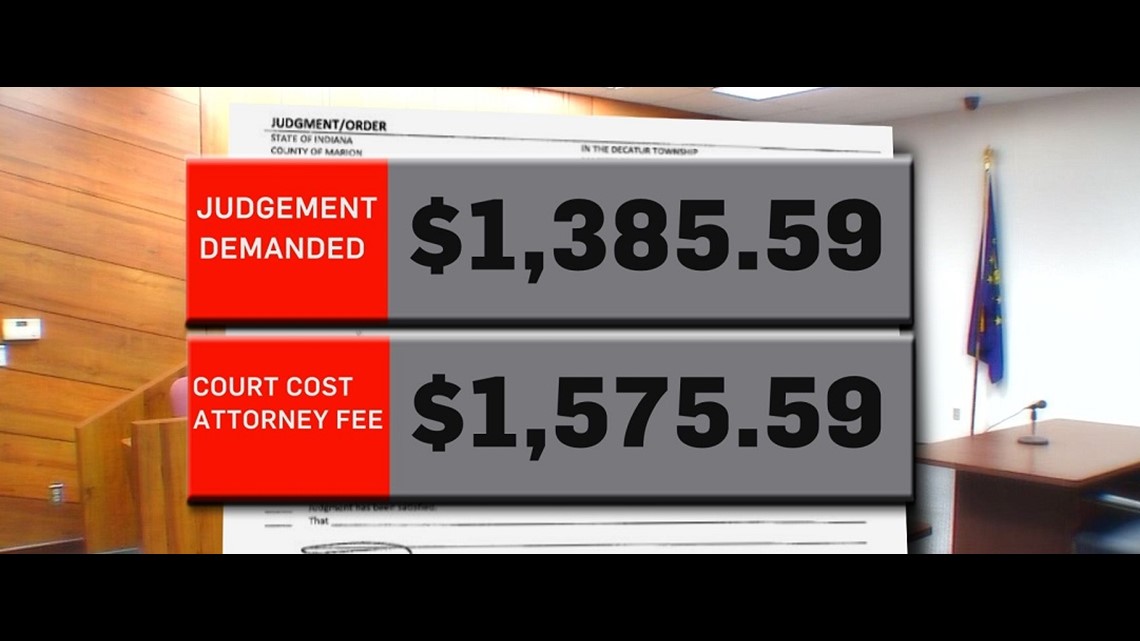 "The lawyer, Derek Johnson, said it was some kind of "Scott Law" that even if the parent doesn't pay a bill then the minor is held responsible," Toliver said.
Decatur Township Judge Myron Hockman agreed that day to garnish wages from the single mother. Sickened by what happened, Toliver turned to 13 Investigates, the Indiana Attorney General's Office and Indiana lawmakers.
Questions Center Around Minors and Contracts and Statute of Limitations
Senator Greg Taylor (D-Indianapolis) is an attorney by profession. He questions why the debt is still around after the six-year limit on debt.
"It seems to me first of all there would be a statute of limitations on any contract. I can't imagine. Wow, that's not good," Senator Taylor said.
"Happy 18th Birthday. Here's a lawsuit?"
13 Investigates also spoke with an attorney specializing in Fair Debt Collection Practices.
"The way I read the law, a minor, a child under 18 cannot enter into a valid agreement either voluntarily or involuntarily," John Steinkamp said.
He has seen just about every tactic to collect on old debt. But what about suing for childhood debt once a kid turns 18?
"Can that happen?" 13 Investigates Reporter Sandra Chapman asked.
"A minor can be held responsible for that debt after age 18, the clock starts ticking on that debt," Steinkamp said.
"I don't like that as a policy," he said. "Doesn't that seem weird that we'd say, 'Ok. Happy 18th Birthday. Here's a lawsuit?'" Steinkamp said. "I don't know why anyone would do that."
"Isn't the Law Right?"
13 Investigates called Derek Johnson to ask why he decided to pursue the debt against Toliver.
For weeks, Johnson did not return our phone calls.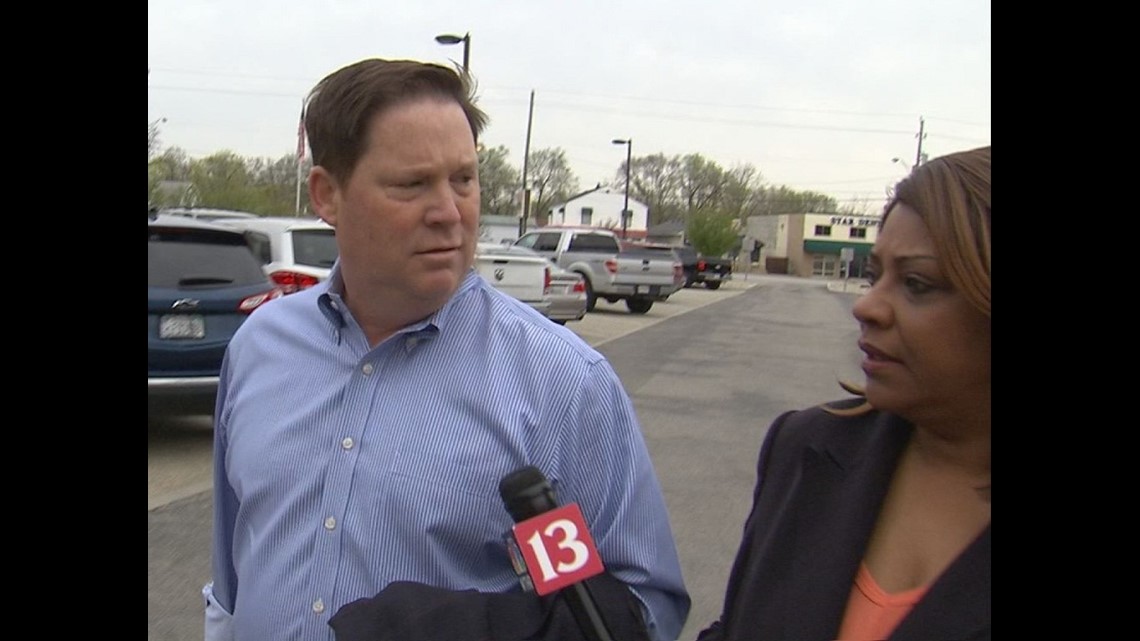 So, the 13 Investigates team caught up with him outside of Wayne Township Small Claims Court.
Johnson wasn't interested in talking about Toliver's case.
"Is that on?" Johnson asked pointing to WTHR's camera.
"Yes it is," responded Chapman.
"I don't want to do that," said Johnson.
"Well we need to ask you some questions," said Chapman.
"You don't need to ask me anything," said Johnson.
13 Investigates walked with Johnson trying to get more information about his decision to sue Toliver.
"Is that the right thing to do?" Chapman said.
"It's the law. Isn't the law right?" Johnson said before walking inside of the township offices.
1975 Supreme Court Ruling Upholds Law for Suing Parents or the Child
13 Investigates reached out to Judge Hockman regarding the law. He declined to speak on camera but sat down with 13 Investigates to review the case.
According to Hockman, Johnson cited a 1975 Supreme Court ruling involving the Scott County School District. That case involved a medical bill that was never paid by an injured student nor his parents for an emergency hospital visit from school.
The court ruled that "since the child received the service and it was a necessary, he is liable."
"Fair vs Law"
13 Investigates asked the judge if Toliver was treated fairly in his court.
"We don't use fair. We use law," Judge Hockman said.
He also told 13 Investigates the judgment against Toliver was actually granted in 2004 by former Judge Berg, who is now deceased. Johnson first filed the lawsuit against Toliver in Decatur Township in 2004 when she was just 20 years old. Toliver said she was unaware of the lawsuit and never received a notice. Court records show she was not present in court when Johnson won that judgment and tried to garnish her wages. Records also reveal she did not have a job at that time, so Johnson couldn't collect a dime.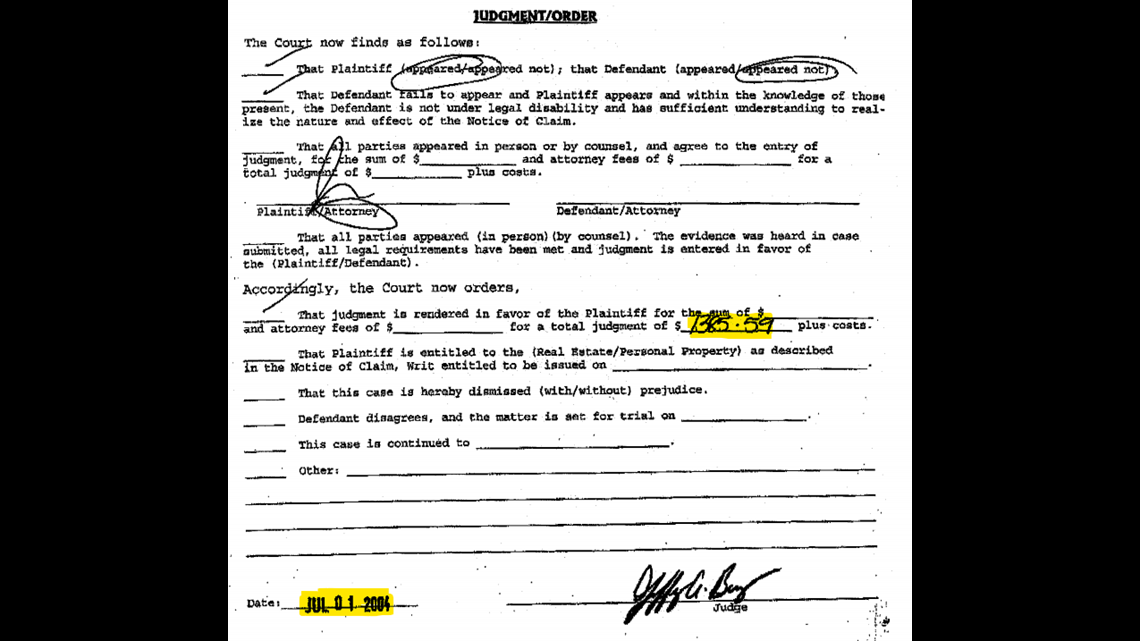 Case Files Rebuilt After Questions Raised
Now 14 years later, after Toliver's case files were destroyed by the court, Johnson was allowed to get a garnishment for wages despite Toliver's objections and without showing her any proof. According to Judge Hockman, his office rebuilt Toliver's case files after questions were raised. Judge Hockman confirmed he was aware the Indiana Attorney General's office was investigating.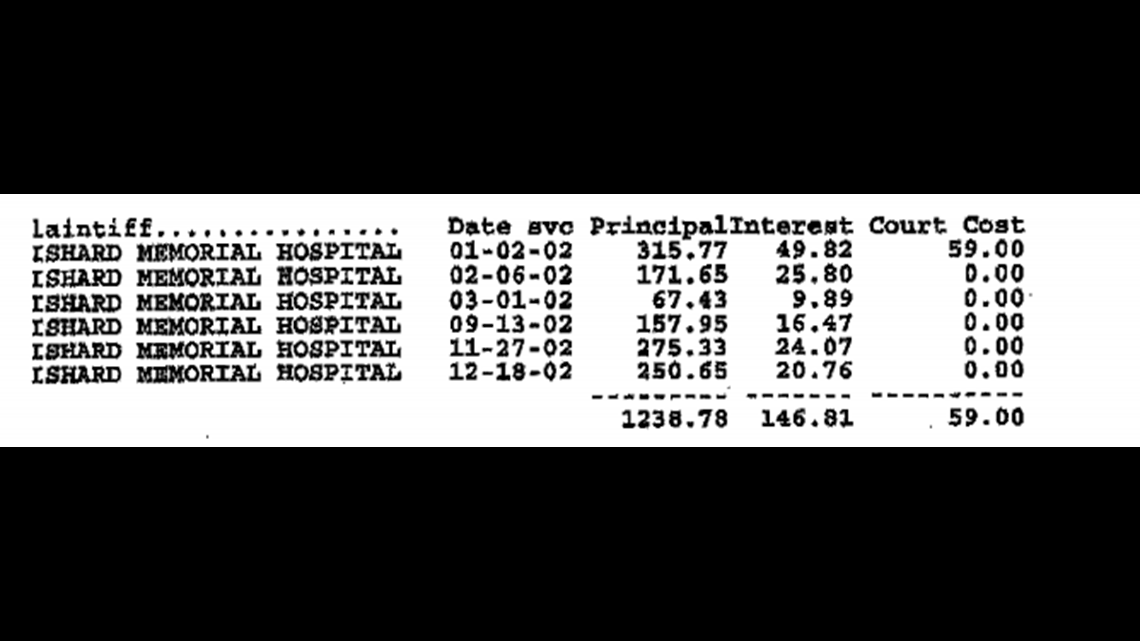 One of the recovered documents, now available, shows Toliver reportedly received three treatments when she was a minor and three when she turned 18. Judge Hockman said he questioned Johnson about the 17-year old debt. He said Johnson cited Indiana code about restarting the clock on the statute of limitations to keep the case active.
Records show the collection activity for the childhood debt focused on Toliver.
So why weren't her parent's held responsible? ​
Toliver believes they never received a bill, possibly due to a bankruptcy, leaving Derek Johnson and Medshield to collect from her.
Is This Justice?
"I just think that's unfair. That's not justice," said Toliver. ​
Steinkamp is investigating possible violations of the Fair Debt Collection Practices Act.
He's questioning the venue; where the lawsuit was filed and the restarting of the statute of limitations.​
Toliver's case was allowed to continue in 2014. That's the same year the Indiana Appeals Court ruled that lawsuits can only be filed in the township of the service or where patient lives. Neither Toliver nor the old Wishard Hospital are in Decatur Township. Johnson also sent the paperwork regarding the statute of limitations to the wrong address, leaving her unable to respond within a ten day window.
"It's a horrible thing to do to anyone," Toliver said.
What does the attorney who pursued Toliver for a childhood debt nearly two decades old, have to say about it? We tried again to get an answer.
"It's raining, give me a break!" Johnson said as he walked to his car.
"Are you showing good faith and giving people justice here?" Chapman said.
Johnson slammed his car door, started the engine and took off.
The Indiana Attorney General's Office declined to talk to 13 Investigates about the case. Indiana recently adopted a version of the Fair Debt Collection Practices Act statewide.
It can only be enforced by the attorney general. There is no private right of action. So, that means an individual can not necessarily sue under that statute, only the attorney general could sue under it.
Both Steinkamp and Senator Taylor question whether Indiana's Fair Debt Collection laws do enough to protect consumers.
What You Should Know About Debt Collection
Steinkamp provided some guidance to help consumers better understand and navigate the system.
Statute of Limitations
The Statute of limitations to collect debt on services rendered here in Indiana is six years.
A new law from the 7th Circuit Court of Appeals requires Debt Collectors to add a disclaimer to any bill that goes out beyond the statute of limitations.
That disclaimer has to say something to the affect that this debt is beyond the statute of limitations, they cannot sue you for it and a partial payment could start the statute of limitations all over. That's supposed to be on every communication for a debt beyond the statute of limitations.
Disputing A Claim
If you get a communication from a debt collector don't ignore it.
Under the Fair Debt Collection Practices Act, the first letter that goes to the consumer has to state the name of the creditor. It has to state the amount due and then it has to include a provision that says "you have 30-days to dispute this debt, and if you don't dispute it we're going to assume it's valid."
Call or write to the debt collector and say: "Please provide me with proof that this is my debt." The debt collector will have to stop everything that they're doing and then send you some sort of validation of the debt.
It's important to note that court summons from debt collectors "to appear" in small claims court are not necessarily considered an official communication defined under the Fair Debt Collection Practices Act, so it might not have the disclaimer. Still, you have the right to dispute the debt and you only have 30 days.
If you are required to appear in court, attend the hearing and ask for a continuance and further proof of the claim if it's not provided.
Venue
The Fair Debt Collection Practices Act requires that lawsuits occur in either the township where the transaction occurred or the township in which the consumer resides. If the lawsuit is filed somewhere else, that could be a violation.
If you are hit with a judgment in small claims courts, you can appeal it directly to the Indiana Court of Appeals.
Debt collection and old debts