JENNINGS COUNTY, Ind. (WTHR) — Indiana now has new proposed steps to help protect people who are disabled from abuse and neglect in group homes across the state.
13 Investigates first exposed gaps in hiring that allowed individuals with violent criminal histories to become caregivers. Advocates said it's happening due to low pay, no training and the highest turnover rates in the nation.
One Indiana family now reveals how systemic failures left them hungry for change.
Joshua Ritchhart stands 6 feet 5 inches tall and weighs 228 pounds. He has Marfan Syndrome, a condition characterized by long limbs and heart problems. Joshua is also on the autism spectrum and has severe vision problems. He's blind in one eye and legally blind in the other. At 22-years old, he's more like a towering toddler.

"He's like a 3-year old. He likes Thomas the Tank, Blues Clues and Barney," said Shelly Henry, Joshua's aunt.

13 Investigates met them in September following a trek from Jennings County to Indianapolis for a doctor's appointment. The two walked along the canal singing some of Joshua's favorite tunes and stopping to recite the "Beeshive" rhyme.

"One, two, three, four, five," they chanted before breaking out in smiles and cheers.

Shelly Henry is also Joshua's guardian. An advocate who challenged ResCare, the state's largest group home provider, over what she called hidden abuse involving Joshua.

"They are 100 percent dependent on their caregivers. When their care is inadequate, there is harm," said Henry, who reached out to 13 Investigates after seeing reports about abuse and neglect in other ResCare group homes.
Unlike the beatings and broken bones 13 Investigates exposed, Henry said Joshua suffered another form of cruelty and neglect. She claimed during a 14-week period, ResCare Staff did not adequately feeding Joshua and had starved him.

"ResCare had not ordered any formula for his feeding tube for two and a half, over two and a half months," said Henry, referring to records she obtained from Joshua's pharmacy showing the dates and quantities of formula ResCare ordered.

Per doctor's orders, Joshua was to get six cans of tube feedings a day.
In a report, Rescare stated the doctor reduced Joshua's feedings to five cans, but when he started to lose weight, the doctor raised his feedings back up to six.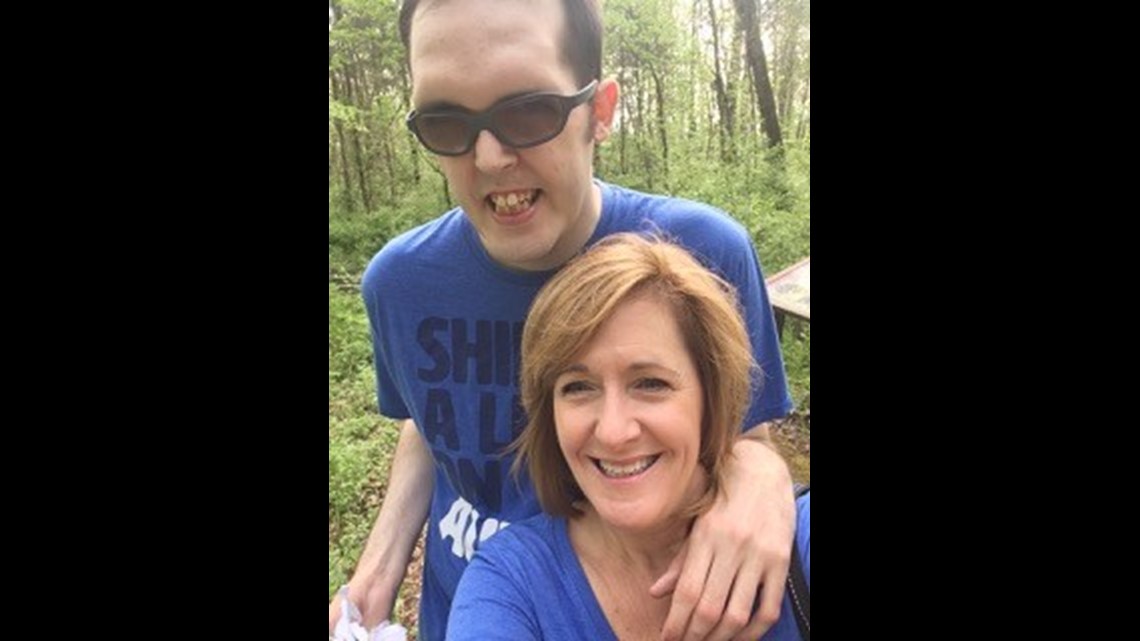 But Henry said even that doesn't add up because Joshua went from 199 pounds down to 178 pounds.
According to Henry, the number of calories to lose 20 pounds in 14 weeks suggested something more disturbing. So she reached out to a nutritionist to review the amount of formula ResCare ordered for Joshua.

"We found that he would have missed 199 tube feedings between February and May. One hundred ninety-nine missed feedings," Henry said.

"He had deteriorated from this happy boy that was loving and sang nursery rhymes to somebody who didn't interact hardly at all,' she said.
According to Henry, after she complained about Joshua's staff forgetting to give him his meds and formula, Rescare removed the lead caregiver from Joshua's group home.
ResCare noted the conflict in a monthly incident report, but there was no formal investigation.
Henry said when she complained to the Governor's office about a lack of action by Adult Protective Services she became a target.

"The two adult protective services workers said I needed to be removed as guardian," Henry revealed.
With nowhere else to turn, she hired an out of state attorney who helped her to get Joshua removed from ResCare and into a different group home setting.
"I truly believe Josh would be dead today if it wasn't for getting him out of there," she said.

Now Henry is joining a statewide call for more qualified caregivers for the disabled.

"The system to take care of people like my nephew is severely broken," she told 13 Investigates.
Advocates agree and call the workforce challenges, more than a crisis and a systemic failure.

"They're being forced to hire people that they would not have hired 5, 10 years ago," said Kim Dodson.
Dodson is on the statewide Task Force to address the problems.
As the executive director of Arc of Indiana, a not-for-profit that advocates for Indiana's 40,000 disabled residents, Dodson authored a report outlining critical gaps in services that put clients at risk for abuse and neglect.
According to the report low pay, annual turnover rates as high as 45 percent and a need for more training plague the group home industry.
Direct Support Professionals (DSPs) or caregivers earn an average of just $10 an hour.
And as 13 Investigates uncovered, too many applicants are hired with violent criminal histories.
"I truly believe Josh would be dead today if it wasn't for getting him out of there."
"Absolutely," Dodson said. "Our providers are in a horrible situation. There are not enough people to deliver the services that they need."
In fact, the U.S. Bureau of Labor Statistics estimated an additional 1.1 million Direct support professionals will be needed by 2024.
According to ResCare, "The combination of high-vacancy and high-turnover rates puts the quality of services at risk. In Indiana, DSP turnover is higher than the national average," said Leigh White, ResCare vice president of communications.
The realities are heartbreaking for clients like Joshua, whose very life depends on special care.

The task force will begin looking at recommendations in January 2020.
Increasing caregiver pay is at the top of the list. Currently Direct Support Professionals earn between $10 and $11 an hour. The task force could consider a gradual pay increase of up to $15 an hour.
Training is another area of concern. The report suggests Indiana create a recognized professional career track for caregivers, starting with high school curriculum through vocational programs. The State could also develop training certifications through community college programs like Ivy Tech.
And finally, the task force will determine the criteria for Indiana's abuse registry that would ban an individual from working as a DSP or caregiver in Indiana. The goal is to keep those with violent criminal histories from being placed in positions of care over vulnerable residents. Right now the state law that established the registry only considers felony convictions.
13 Investigates discovered caregivers recently convicted of abuse within group homes had prior violent felony charges that were reduced down to misdemeanors.

ResCare now known as Bright Spring Health Services did not address the allegations of neglect regarding Joshua, citing privacy guidelines.
In a statement, a company spokeswoman said Bright Spring Health supports the proposed recommendations for change in Indiana.
"ResCare fully supports the efforts of the task force and shares their overarching perspective on the challenges of the industry. We have long supported increased state reimbursements to provide higher pay for Direct Support Professionals (DSPs) in Indiana and beyond. ResCare currently pays above-average, industry-leading wages to our team of DSPs which vary depending on individuals' skills, experience and years of service. These rates are dictated by reimbursement levels set by the state…Government-funded reimbursement is not keeping pace with private sector wage growth and providers are rate-takers, not rate setters."

Leigh White, Bright Spring Health Services (formerly ResCare), Vice President Communications