FRANKFORT, Ind. — In many ways, Cheyanne Hathaway's funeral was a time for celebration.
The young woman with fiery red hair and an infectious smile had accomplished more and lived longer than many of her doctors had expected. The dozens of people who surrounded her casket on a cold and cloudy day in late January knew Cheyanne as a "fighter" who utilized stubbornness and determination to battle cruel, rare medical conditions that impacted every moment of her life.
At the same time, it's hard to celebrate when burying a 22-year-old – especially when that 22-year-old is your daughter. Jeni Hathaway saw Cheyanne's daily struggles up close. Months removed from the funeral, the grieving mother is angry.
"Shouldn't have happened," Hathaway told 13News, trying to hold back tears while speaking about her daughter's death. "Just shouldn't have happened." Despite overcoming doctors' expectations, Cheyanne should not have died when she did, according to her mother.
Cheyanne's death certificate indicates the young woman died from a complex combination of medical factors: pneumonia, a lack of oxygen and blood to her brain, and chronic respiratory failure. But her grieving mother insists that does not begin to explain what really killed Cheyanne.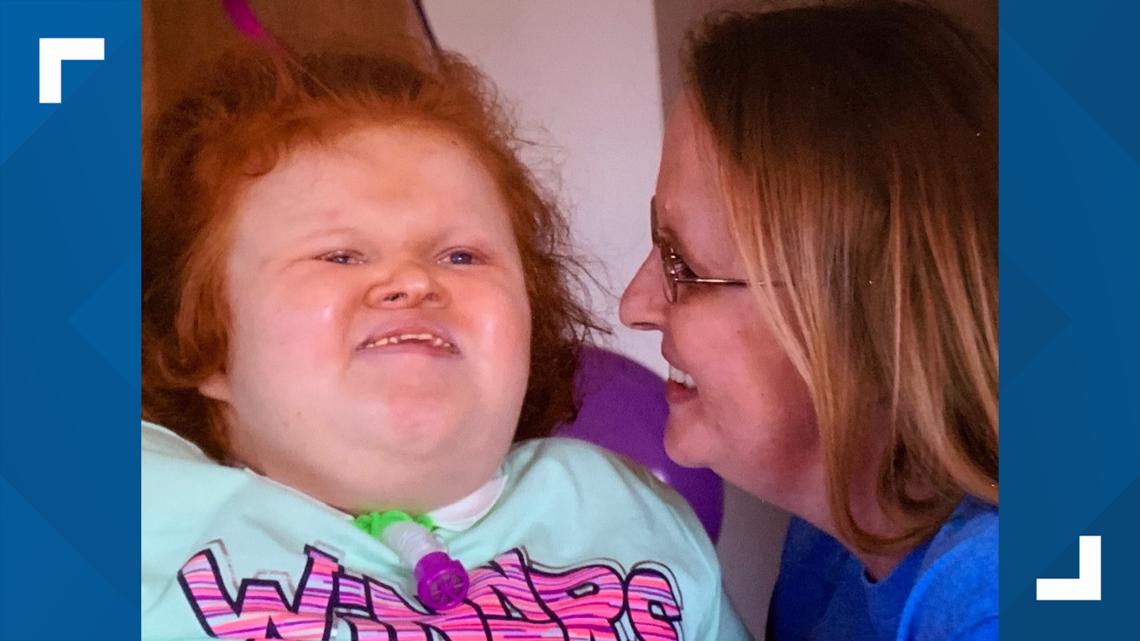 Hathaway said her daughter's true cause of death is Indiana's severe shortage of home nursing care, and that state leaders who have refused to address the ongoing shortage are accomplices in a crisis that is killing a growing number of Hoosiers.
A scary birth day
Hathaway said she had no idea her daughter faced serious medical challenges until the day she was born. She could tell something was very wrong when doctors and nurses began huddling around her newborn baby.
"Things just started going downhill to where she was taken straight to Riley [Hospital for Children]. They told me she was within six hours of dying when she got there," Hathaway recalls.
Doctors diagnosed Cheyanne with three rare and debilitating congenital disorders:
Dandy-Walker Syndrome is a brain malformation involving the part of the brain that coordinates movement. It results in developmental delays, seizures, vision and hearing problems, and poor muscle tone, balance and coordination.
Agenesis of corpus callosum (ACC) is another disorder in which an area of the brain that connects the two cerebral hemispheres is partially or completely missing. It often leads to mental retardation and seizures, as well as mental and physical development delays
CHARGE Syndrome contributed to her vision and hearing loss, blocked nasal passages, brain and spinal cord problems, and limited growth.
The biggest threat to her survival was getting enough oxygen to Cheyanne's lungs. Doctors quickly hooked her up to a heart and lung bypass machine to try to save Cheyanne's life, explaining to her family that it was only a temporary solution. About a week later, Cheyanne was removed from the machine to see what would happen.
"She was either going to make it or not, and the redhead in her has been nothing but a fighter ever since," Hathaway said.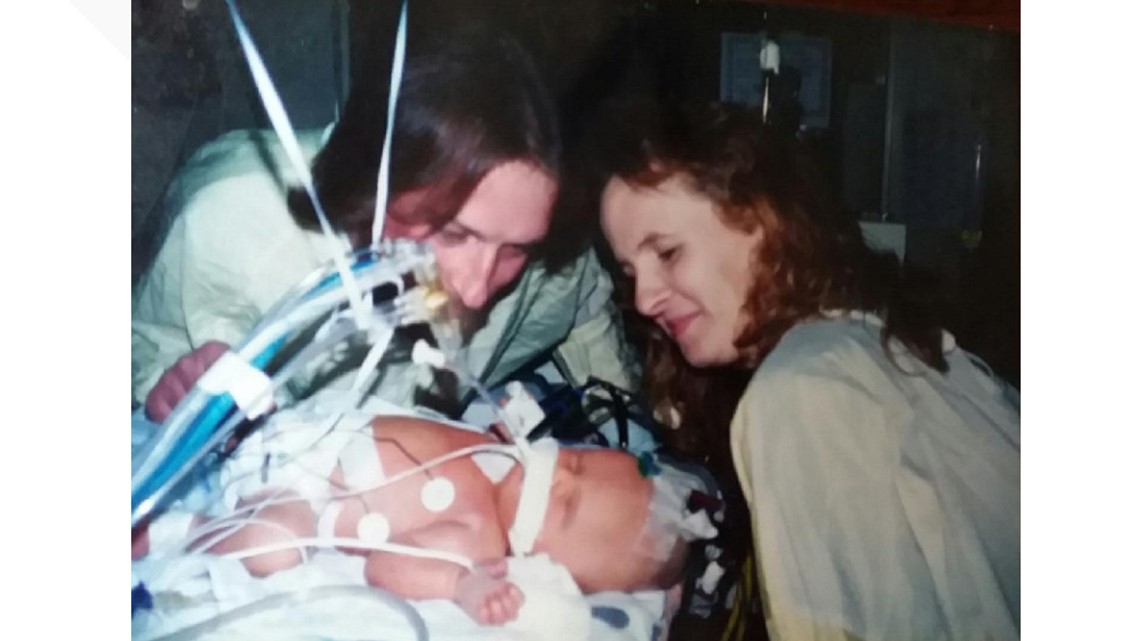 Cheyanne was by no means out of the woods. She still needed a tracheostomy and a ventilator to help her breathe. Cheyanne would never learn to walk or talk, but with round-the-clock care, the feisty and resilient girl was eventually able to do some of the things other children do.
"There were a lot of scary moments, but she fought through every one of them," her mom explained, looking at a photo collage that hangs in Cheyanne's bedroom. "That's my daughter, and I was going to take care of her. Because that's just what you do."
Round-the-clock care
Hathaway did not care for Cheyanne by herself. Cheyanne's father helped — he and Jeni were later divorced — and so did her grandparents. And because of her chronic medical needs, Cheyanne was pre-approved by Indiana's Medicaid program for 70 hours of home nursing care each week. That is how the Hathaways met Joyce Everhart, who would quickly become part of the family.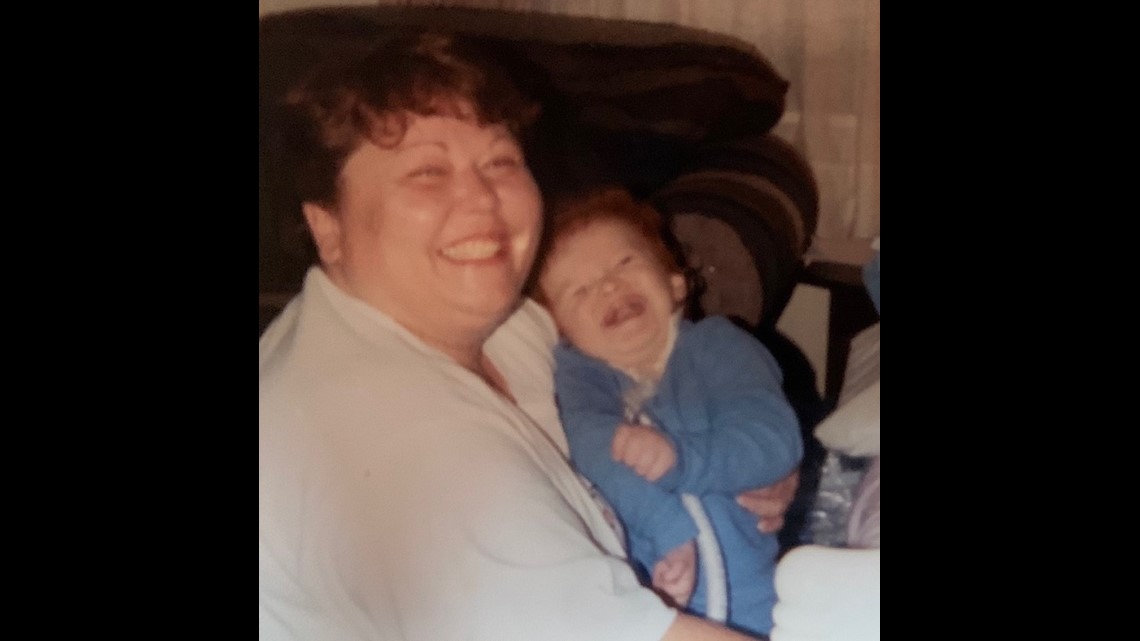 "She loved that little girl and would have done anything for her. Joyce ended up being with [Cheyanne] for 16 years, so she was kind of like a second mom to her," Hathaway said.
Everhart spent nearly every day at the Hathaway's house, caring for Cheyanne from 8 a.m. until 6 p.m. Unable to perform even the most basic tasks on her own, Cheyanne continued to require round-the-clock care to clear mucus from her tracheostomy tube, feed her and tend to her personal needs.
"She was still dependent on the ventilator," her mom told 13News. "She basically would forget to breathe."
With consistent and reliable home nursing care, Cheyanne thrived. She was able to go to school, where she earned a certificate of completion from Frankfort High School.
At the same time, the home nursing care allowed Cheyanne's mom to work to pay the family's bills. Everhart cared for Cheyanne during the day. Hathaway cared for her (and Cheyanne's younger brother) at night, sometimes with the help of an evening nurse so Hathaway could get a full night's sleep.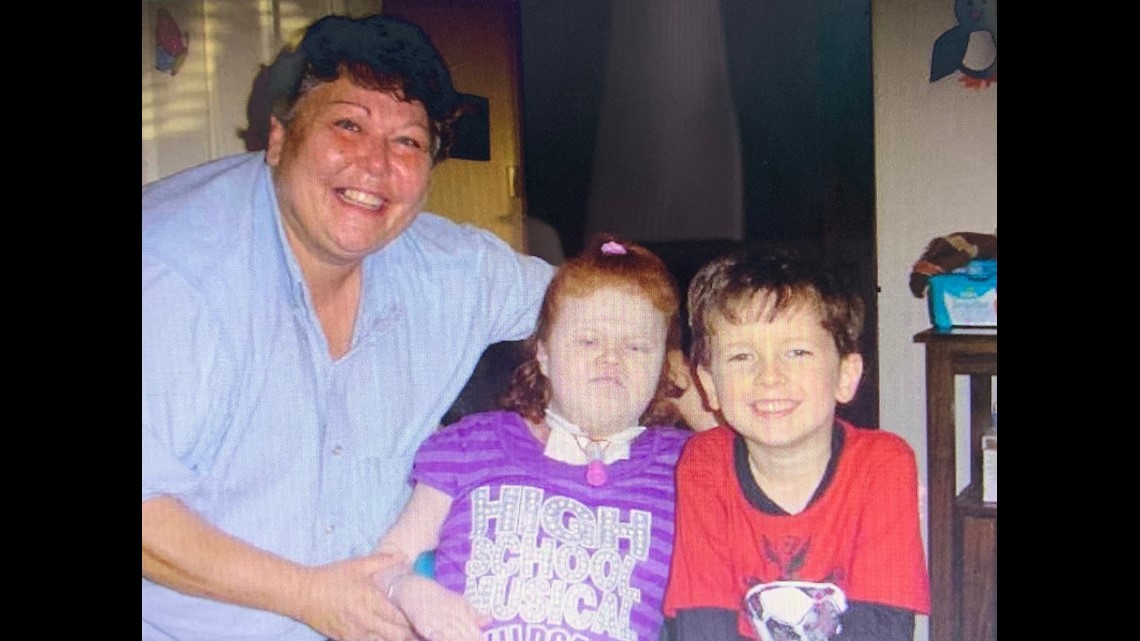 But when Everhart started having her own health problems and could no longer provide daily care, the Hathaway family found their routine changed dramatically.
"When there wasn't nurses, it was just me. I would have to do it all, and as a parent you do it, but it was really hard," Hathaway said. "There's a lot you lose. You lose your freedom. You lose friends. Sometimes you lose family because you can't leave your house anymore. It changes everything."
Agonizing decision
Multiple nursing agencies tried to find the Hathaways a replacement for Everhart, but with a serious shortage of home nurses in Frankfort and throughout the state — a shortage documented last year by WTHR's Gasping for Care documentary — few options were available. Hathaway says those nurses who were available did not have the training to meet Cheyanne's medical needs or the ability to work more than a few hours a week.
Hathaway had hoped the search for a new nurse would be temporary, and she constantly called home nursing agencies for updates. But days without home nursing care turned into weeks. Weeks turned into months. Months turned into years.
"They just couldn't pay the nurses enough to get someone. Medicaid has the money, but they don't want to pay the nurses for home care. People have to understand, it's not just a babysitting job. It's fragile kids that their life depends on having a nurse, and they need to get paid what they're worth," Hathaway said, holding a long list of home nursing agencies that could not provide her with a nurse. "So parents get put in a spot of 'Do I work [or] do I stay home and take care of my kids?'"
Unable to find the home nursing care Cheyanne had already been approved for, Hathaway decided to quit her job to take care of her teenage daughter full time. But as Cheyanne got bigger, not having a home nurse got harder. Simply moving Cheyanne from her wheelchair to her bed with no one to assist was physically grueling.
There was emotional stress, too. A paperwork error by Medicaid left Cheyanne without insurance for several months, adding to the family's financial hardships.
After five years of providing Cheyanne's health care on her own, Hathaway made a gut-wrenching decision. She moved her daughter into a nursing home.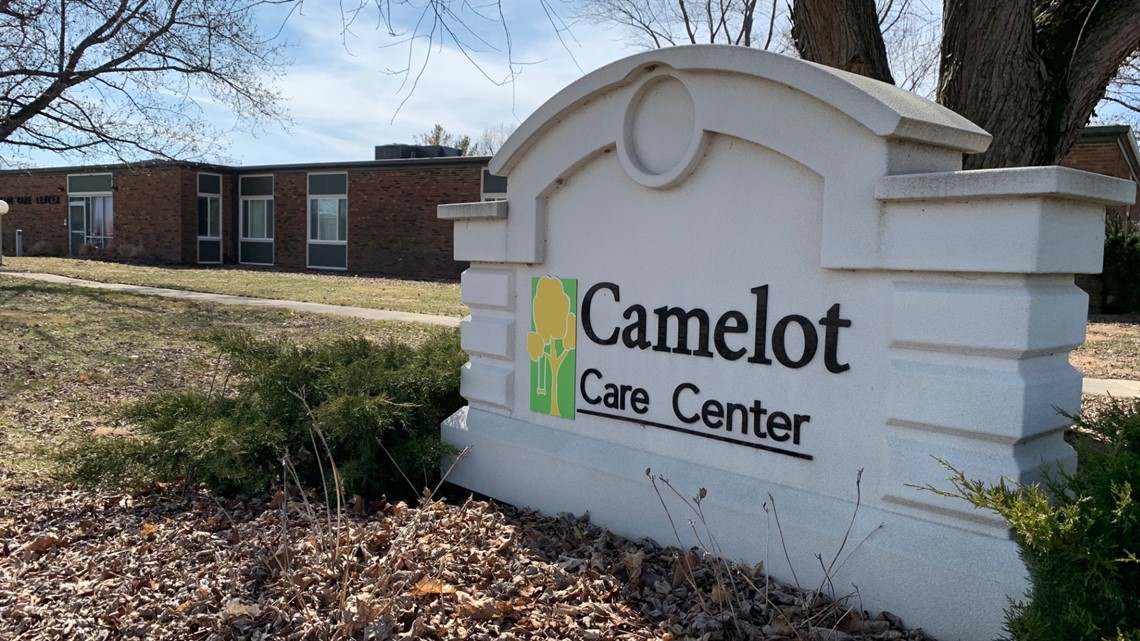 The Logansport facility was nearly an hour away, but it was the closest nursing home that accepts young patients who have a tracheotomy and require a ventilator. (There are only two such facilities in the state.) Without any home nurses, Hathaway figured it was the only way to ensure Cheyanne could get the Medicaid-covered nursing care her daughter needed.
"Having to take her somewhere else and say 'This is where you're going to live now,' it really hurts," Hathaway said.
That hurt would soon get worse.
While Cheyanne was living at home, receiving care from home nurses and her mom, she had not needed to visit a hospital in almost 15 years. But at the nursing home, Hathaway says Cheyanne required hospitalization five times in nine months – usually the result of not receiving enough oxygen.
Her final trip to the emergency room was in January after Cheyanne was found not breathing and unresponsive in her room at the nursing home. She was transported from Logansport to a hospital in Indianapolis, where she was later pronounced dead.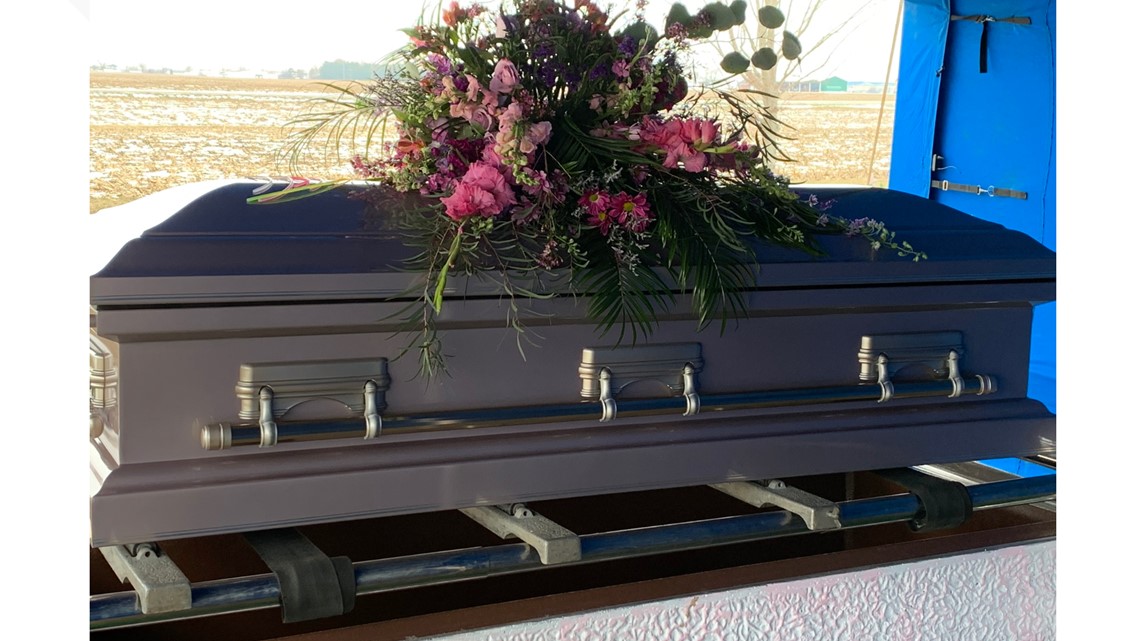 "I did what I thought I had to do, even though it was not what I wanted to do," Hathaway said sobbing. "And now my daughter is gone, when she could have been here home with me. They're better when they're home. So much better when they're at home!"
Governor's promise
Cheyanne's death came just days after Indiana Governor Eric Holcomb repeated his pledge to work with families that have been dealing with the devastating impact of the state's home nursing crisis.
Following WTHR's Gasping for Care documentary last November, the governor ordered staff at the Indiana Family and Social Services Administration to contact each of the families that appeared in the documentary. But months later, none of those families had received any additional home nursing care.
Each state is allowed to set its own Medicaid reimbursement rates for home nursing care. Indiana's rates have been so low for so long, home nursing agencies across the state say they cannot hire the nurses they need. Salaries for many home nurses and home nursing aides are roughly equivalent to salaries offered to staff who work at restaurants, retail stores or cleaning homes, and those jobs are often less physically and emotionally stressful than home nursing.
Nursing agencies say the low reimbursement rates have prompted thousands of nurses to leave home nursing to work instead at hospitals or nursing homes – or to leave the health care field all together for better pay in other industries.
FSSA has been investigating options to increase home nursing rates, and recently approved higher pay for nurses who provide home respite care. But that classification of home nursing represents only a small fraction of the home nursing provided, and has little impact on the salaries of most home nurses across the state. Indiana does not yet have a comprehensive plan to tackle the overall crisis and to increase Medicaid pre-authorized home nursing rates that would have a far larger impact in addressing the current home nursing shortage.
In January, when 13 Investigates asked the governor why he had not chosen to allocate hundreds of millions of unused Medicaid dollars to address the crisis, Holcomb told 13News that state agencies would try to address the problem on a family-by-family basis until state leaders consider more funding to address low home nursing reimbursement rates next year.
"And we'll continue to work with them this week, not next year. We need to work with them this week," he said.
But by then, Cheyanne was already in a nursing home due to a lack of available home nursing care. She died two days later.
Crisis more deadly during pandemic
13News waited several months to report Cheyanne's story because since interviewing her mother in early March, we've all been focused on another health crisis.
But the COVID-19 pandemic has provided an important lesson closely related to Cheyanne's death: funding for home nursing care is now more important than ever.
While state leaders were repeatedly warning residents to stay at home, deadly COVID-19 outbreaks were developing in nursing homes across the state. In Indiana alone, more than 5,000 seniors have been diagnosed with COVID-19 in nursing homes and more than 1,100 of them have died. Some of those deaths — perhaps many of them — could have been avoided, according to industry experts.
"If we had more folks that were able to be cared for at home than in nursing homes, we would have significantly reduced the number of fatalities across the country from COVID-19," said David Totaro, chief government affairs director at Bayada, a nonprofit agency that provides home health care in 23 states. "The pandemic has really highlighted that our health care system has forgotten that home care is the least expensive and most preferred form of care, and people feel much safer in their home."
FSSA secretary Dr. Jennifer Sullivan, who oversees the state's $2 billion Medicaid budget, also acknowledged that preference last year. "Given the choice and whenever possible, we know people would much rather receive care at home," she told 13News.
And yet Indiana spends the vast majority of its long-term health care dollars on nursing homes, not on home nursing and caring for people at home. It is currently ranked dead last in the nation for providing affordable access to long-term care services for those with disabilities. It also ranks last for the percentage of total Medicaid long term service dollars spent on home and community based health care services.
State lawmakers failed to support a bill that would have provided more funding for home nursing in 2019. In closed-door meetings with home nursing agencies, FSSA suggested it will include in its next state budget request a significant reimbursement rate increase for home nurses — an increase the home nursing industry has been waiting for for nearly a decade. But nursing agencies now fear budget shortfalls caused by COVID-19 will impact that.
"I'm afraid they're going to use the excuse of the pandemic, and tell us that they don't have the funds to do that, but I'd say they really can't afford not to do it," said Leslie Deitchman, owner of Tendercare, one of the state's largest home nursing agencies.
The pandemic will require more tough choices for the governor and state lawmakers, who will soon start crafting the state's new 2-year budget that will be approved in 2021. One of those choices will be whether to adequately fund home health care. Whether they decide to improve rates for home nursing will help determine how many Hoosiers get the home health care they need, and how many will not.
"If I had a home nurse, it would have changed a lot," said Jeni Hathaway, sitting in Cheyanne's quiet bedroom and staring at the now-dried flowers that sat atop her daughter's casket. "She would still be at home here with me."