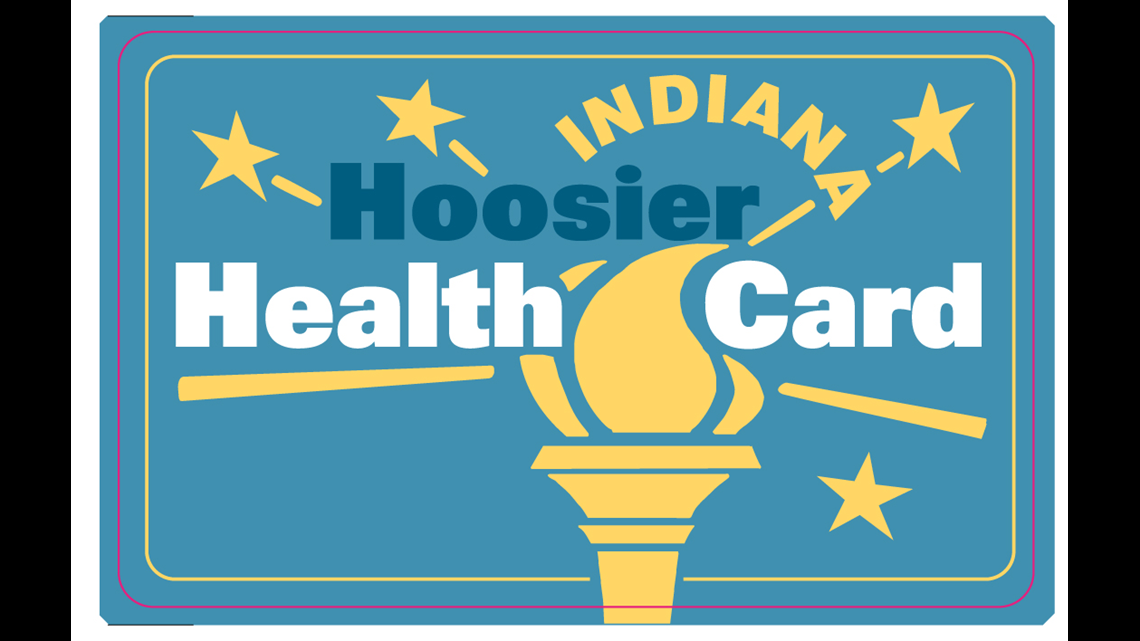 INDIANAPOLIS (WTHR) — Payton Graham is expecting her first child.
At 22 weeks, she is more than halfway through her pregnancy. But attempts to get prenatal care under Indiana Medicaid have failed month after month.
"It's not safe," Graham told 13 Investigates. "It's a big deal being pregnant anyway, but it's also so common for people to lose their babies or have complications without going to the doctor."
The 21-year-old first learned she was pregnant in March during a visit to the emergency room. She was just 4 weeks pregnant at the time.
Medical staff at the hospital helped her apply for a state Medicaid health care program specifically for low-income, pregnant women.
Indiana has two programs for pregnant women. The Healthy Indiana Plan (HIP) specifically covers women whose wages meet certain income levels.
Hoosier Healthwise covers medical care including doctor visits, and prescriptions at little or no cost.
But all Graham got from Medicaid was the runaround.
"It got to the point where they denied it because they said it was 30 days late," she said.
New applications were faxed and hand-delivered but still no insurance at the end of her first trimester.
With critical appointments looming, Graham got more bad news. She lost her presumed eligibility, when the State denied the application.
That meant no prenatal care unless she could pay for it.
"I had to have $1,300 before I could be seen. I was nervous," she said. "I had missed everything prior to that. I missed all my genetic testing that I needed to have done, and it was getting ready to be my 20-week scan for my daughter's anatomy scans."
Payton went to her 20-week appointment after signing a waiver promising to pay for the visit at a later date.
Then she and her mother turned to 13 Investigates. They saw our report about the alarming number of women and babies dying before, during and after childbirth. Indiana has the third highest rate of mothers dying from birthing complications and the seventh highest infant mortality rate in the country.
"I was just lost, I didn't know what else to do," she said.
13 Investigates discovered there are others like her missing out on prenatal care due to untimely delays in the state's system.
It doesn't matter if the delay is out of the mother's control. Bottom line, incomplete applications cannot be processed.
It's a disturbing discovery as Indiana advocates grapple over high maternal and infant death rates. All across the state they're sharing a consistent message.
"Prenatal care is important to positive birth outcomes," said Wendy Kline, professor of public health policy at Purdue during a class lecture on the West Lafayette campus.
"Don't wait! Early prenatal care is important," urged Jernice Watson, a registered nurse from Fort Wayne, who is featured in a public service announcement to educate mothers.
13 Investigates contacted the state agency that oversees Medicaid.
Three days after WTHR told Indiana's Family and Social Services Administration (FSSA) about Graham, her Medicaid insurance was approved.
Five months of waiting were finally over.
Still Graham worries about others lost in the system.

"It's not fair. It's scary," she said.
According to Jim Gavin, FSSA director of communications, the state is processing maternity applications under the HIP plan in 29 days on average. That's a big difference compared to what Graham experienced. The federal government requires applications to be processed under 45 days.
"We currently have a 5 percent backlog for all Medicaid applications," confirmed Gavin, who was specifically talking about Indiana.
In Graham's case, Gavin said the application wasn't initially approved "due to verification of employment being missing."
Even though she later provided information, agency staff were unable to contact her previous employer to verify her income. Graham will now receive retroactive coverage dating back to March.
A new Navigator program has been set up to help new moms get through the application process and to connect to the prenatal care they and their unborn babies need. That program will be co-led by the Indiana Family and Social Services Administration, the Indiana State Department of Health and the Department of Child Services.
To learn more about the application process click here.