INDIANAPOLIS (WTHR) - One in ten people suffer from rare diseases.
Most of them are children.
13 Investigates has discovered little specialized treatment for these serious and often life-threatening disorders. It's not just happening in Indiana, but families all across the country are facing the same dilemma.
Now the parents of Jocelyn Meggenhofen have come forward to tell her story.
It comes as Indiana Congressmen step into the fight for care by proposing new federal legislation to address rare diseases.
Jocelyn Meggenhofen gets excited watching the cell phone video her father captured of her dancing to her favorite song.
At that time, no one could have imagined the future for the little preschooler.
According to medical science predictions, children like Jocelyn with Leukodystrophy, a rare neuro-degenerative disease, won't live past the age of 5.
Rare Disease Affects One in a Million
Jocelyn was diagnosed with a kind called Alexander Disease.
The white sheath that's supposed to protect the nerve fibers in her brain did not form properly. That allows proteins to collect on the brain and causes seizures, developmental delays, poor coordination and loss of motor skills.
"The odds of getting it are literally one in a million. I think there's only been 500 cases of it diagnosed since 1949," explained Jocelyn's mother Mandy.
Now 14-years old, Jocelyn's fight for treatment is punctuated by years of denials for specialized care, frequent flyer visits to the hospital and a lack of resources in Indiana to address her medical, behavioral and educational needs.
"It's kind of an eye opener that there's not really a whole lot of anything for rare diseases," added Mandy.
Few Treatment Options for Patients With Rare Diseases
The Meggenhofens say it's a lonely road. There was no help when Jocelyn started having extreme behavioral issues at the age of 6.
"Hour long fits of screaming, biting and kicking and we didn't know what to do," said Mandy describing the bouts. At times it was so bad, Jocelyn would hit walls to the point of bleeding. The couple feared for Jocelyn's safety, that of her two younger siblings and even their own.
The couple applied for and received special Medicaid waivers for alternative care from the State of Indiana's Family and Social Services Administration.
But even with the best waivers the State had to offer, the couple still found in home nursing services lacking and residential facilities unwilling to take Jocelyn in.
"We literally called every single facility that was in Indiana," said Tim, recalling the disappointment of the repeated denials.
Two years ago the Meggenhofens enrolled Jocelyn in a research study for Alexander Disease at the Children's Hospital of Philadelphia.
It was there at the Leukodystrophy Center of Excellence, doctors discovered and removed fluid on her brain.
It was causing multiple seizures every hour. Doctors unfamiliar with the disease had misdiagnosed the disease as a tumor.
According to Mandy, her daughter was suffering abnormal firings in her brain. She says doctors reported "20 sub clinical seizures and hour."
[view:swiper_image_slideshow=panel_pane_swiper_image_slideshow=1922051/loopslides]
"It made a night and day difference, but for years we had been going through this over and over again," said Tim, who fought back tears describing how it felt to meet other families struggling with the same disease.
Out of State Inpatient Treatment Not Fully Covered by Insurance
The Meggenhofens only hope for long term specialized care was at the Bancroft facility in New Jersey.
United Healthcare agreed to cover the necessary medical treatment, but not room and board for the inpatient stay.
At the same time, Hancock County schools refused to sign off on Jocelyn's education at the facility. The Meggenhofens said they had pulled Jocelyn out of the public school system after they discovered she had gotten outside of a classroom undetected.
With no other options, the couple would have to come up with more than $100-thousand dollars to cover the cost for Jocelyn's education and round the clock care.
"It's not realistic for a family to try to cover that cost when insurance is saying they'll do the medical portion...It pretty much puts us dead in the water," said Tim.
Derrian Baker Case First Exposed Gaps in Treatment
No one knows the frustration of being unable to access the only care available for a child better than Dan and Debra Baker of Merrillville.
The Baker's son Derrian died last year in the midst of an insurance fight with Anthem Insurance, Indiana's Medicaid provider. The State denied Derrian an inpatient stay at the Children's Hospital of Pittsburgh to treat Prader Willi Syndrome or PWS, another rare disorder.
"When you're dealing with these issues that create so much stress, you're just exhausted," explained Dan Baker.
"Sometimes these care providers have to let these kids go across state lines to get the help that they need," added Debra Baker.
Derrian's parents have vowed to keep fighting for better treatment options on both the state and federal level.
Now they are getting the attention of Indiana congressmen.
Indiana Congressmen Carson and Visclosky Push for Rare Act
"My heart goes out to Derrian's family," said Congressman Andre Carson (D) Indiana.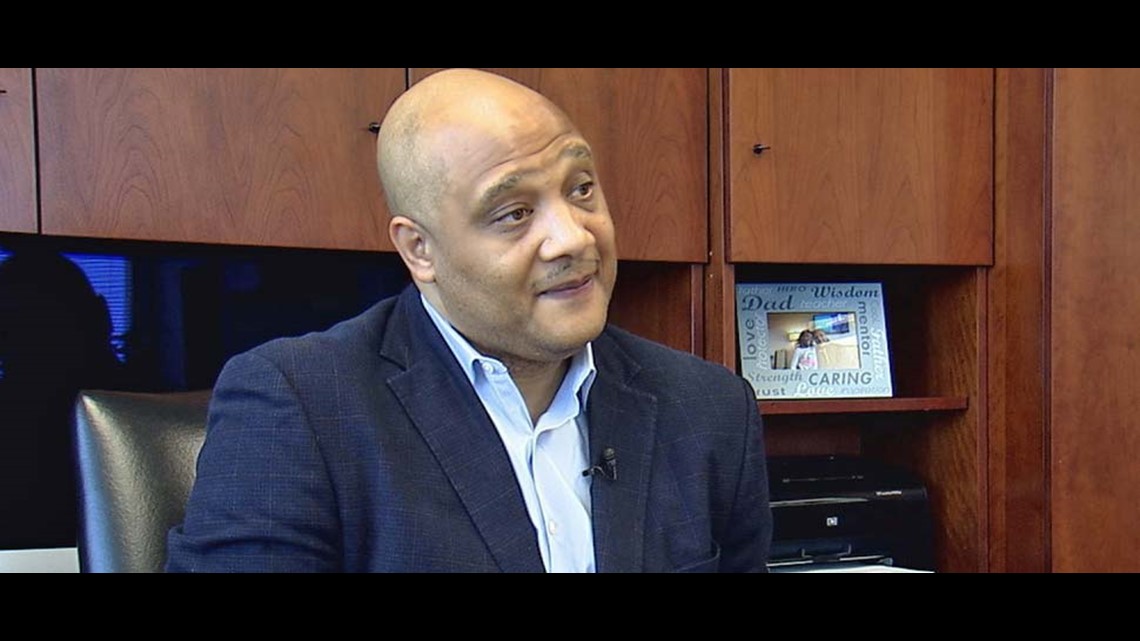 Carson and Congressman Ryan Costello (R) Pennsylvania introduced the bi-partisan RARE Act to support patients. Indiana's Peter Visclosky (D) Indiana, also signed on as a co-sponsor.
"We were concerned about the lack of funding, the lack of diagnostics, the lack of awareness from even physicians and healthcare providers," said Carson.
He told 13 Investigates more than 150-rare disease groups have signed onto the legislation.
"We need their help. We need their stories. We need their testimony," he said talking about the groups representing approximately 7-thousand rare diseases in the U.S. "We appreciate your work and 13's work for covering this," Carson continued, highlighting WTHR's previous reports about Derrian Baker and now the legislative efforts and Jocelyn Meggenhofen's case.
Since December Jocelyn's condition has deteriorated. She lost her ability to walk. In July she was finally admitted to Especially Kids in Shelbyville, a pediatric rehabilitative hospital. Attempts to get her into Especially Kids were denied earlier because she was "too mobile" under facility guidelines.
For now, it is the best answer to a complicated healthcare issue. Jocelyn is getting round the clock care and she's happy.
But that could all change. The Meggenhofens don't know how long the State will allow Jocelyn to stay there, she has to be certified every 90-days.
Bill Seeks $10M Funding Annually
Carson told 13 Investigates the debate for better treatment and healthcare will continue as he and bi-partisan sponsors work to bring more attention to rare diseases.