INDIANAPOLIS (WTHR) — Indiana's largest VA hospital is defending its safety policies in the face of patient and employee deaths.
Outside the Roudebush VA Medical Center on Monday was another day of drive-thru COVID-19 testing.
It's one of the first steps the Indianapolis facility is taking to minimize patient exposure.
So far, at least 500 veterans from Terre Haute to Richmond and West Lafayette to Jasper have made the drive to West 10th Street.
The testing found 131 veterans had the virus. Ten veterans have died.
According to reports provided by the U.S. Department of Veterans Affairs and its Access To Care page, a comparison of VA cases diagnosed and treated at VA facilities across the country found the Roudebush facility is eighth in the nation when it comes to deaths.
At the top of the list are two New York VA facilities with 40 or more fatalities.
Those are followed by hotspots like:
New Jersey
Louisiana
Detroit
Washington
Illinois
Employees are getting sick too.
As many as 72 have contracted COVID-19 at the Indianapolis facility, and three staff members have also died.
"I don't think we have any evidence at this point that they were exposed to COVID-19 here in the hospital," explained Richard Griffth, communications director at the facility.
According to Griffith, none of the staff members worked in the COVID Unit.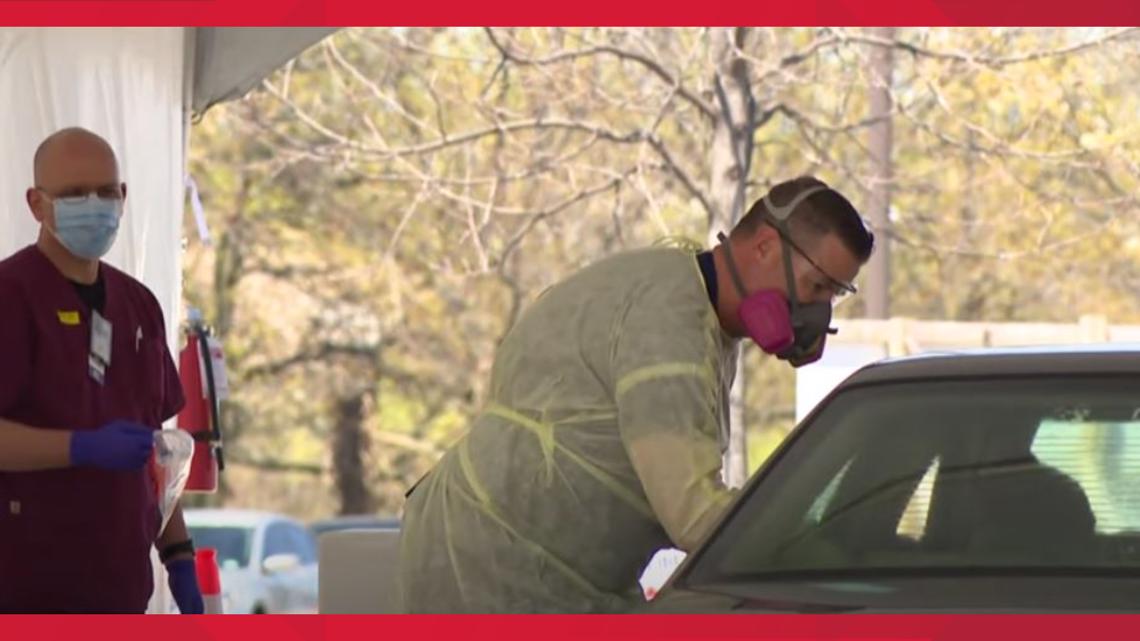 He said up to 4,000 employees are screened for symptoms before they start work each day.
But VA workers across the nation and here in Indiana have complained of VA policies for masks potentially putting them at risk.
"If somebody comes in and screens and has a symptom, they're going to get a mask right away. If that test comes back positive, they're going to go home," Griffith explained.
But until that test comes back positive, workers are expected on the job.
"It's really hard as a health care agency. We all come to work. We know what it takes and take an oath to work with patients. We've worked really hard to make sure that folks dealing with patient care have the masks they need," Griffith told 13 Investigates.
Tosha Draper, an RN and the operations chief of the VA COVID Unit, told 13 Investigates they're trying to limit exposure by allowing only one worker to access each COVID-19 patient. She said the facility is also following CDC guidelines for the level of masks and personal protection equipment each staff member receives.
"It was very challenging. It was very scary because we didn't know what we were dealing with," Draper said.
"Everyone has struggled across the country to figure out the right levels," added Griffith, talking about the guidance for use of personal protective equipment.