NOBLESVILLE (WTHR) — Mark Walker is a private investigator, so he is very familiar with scams and how to avoid them.
But the Noblesville father said the phone call he received last Monday is unlike any hoax he's ever heard of.
"I looked down and it was my daughter, so I answered the phone," he said. "The person on the other end identified themselves as having my daughter tied up and demanded I listen to him very carefully. He said 'I'm not playing around,' demanded that I go to Walmart and purchase a MoneyGram and send it to him or that he was going to kill my daughter."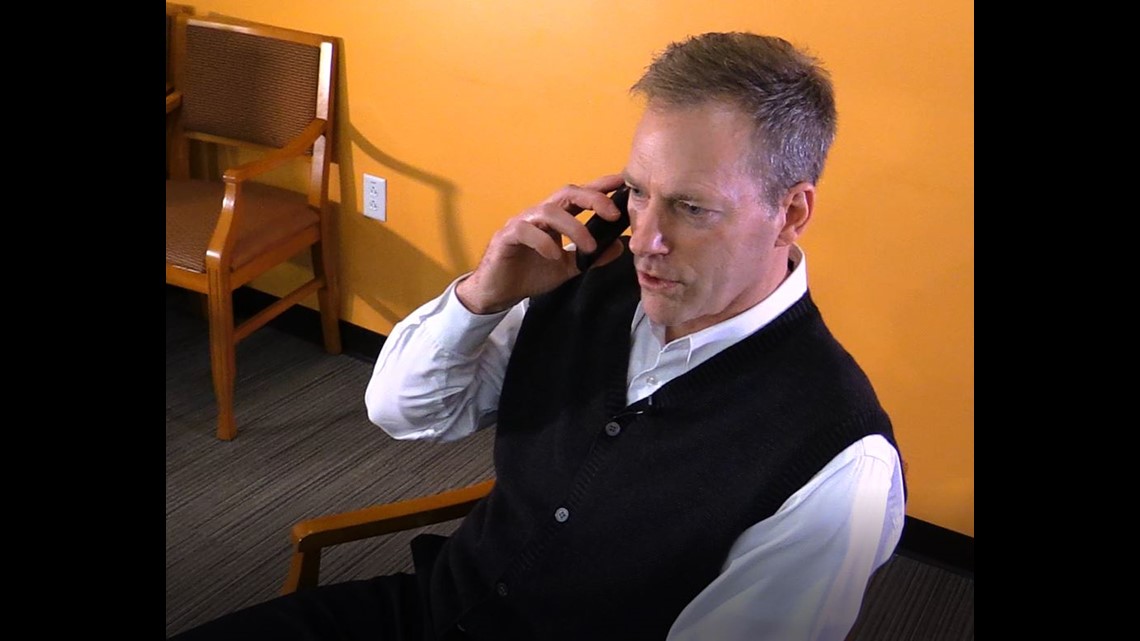 Walker was stunned by what he heard as the caller continued to shout instructions.
"He said 'If you call the police I'm going to kill her,' and he told me to go to my car," Walker recalled. "You panic. He's calling me from her phone, so you're thinking this person's taken her and taken her phone, and he's calling me from her contact list and demanding ransom."
Minutes later, unaware of what was taking place with his father, Walker's son got a similar phone call.
"On my phone it comes up as my dad and a picture of my dad, and so I answered. Immediately the guy is yelling," Eli Walker told WTHR.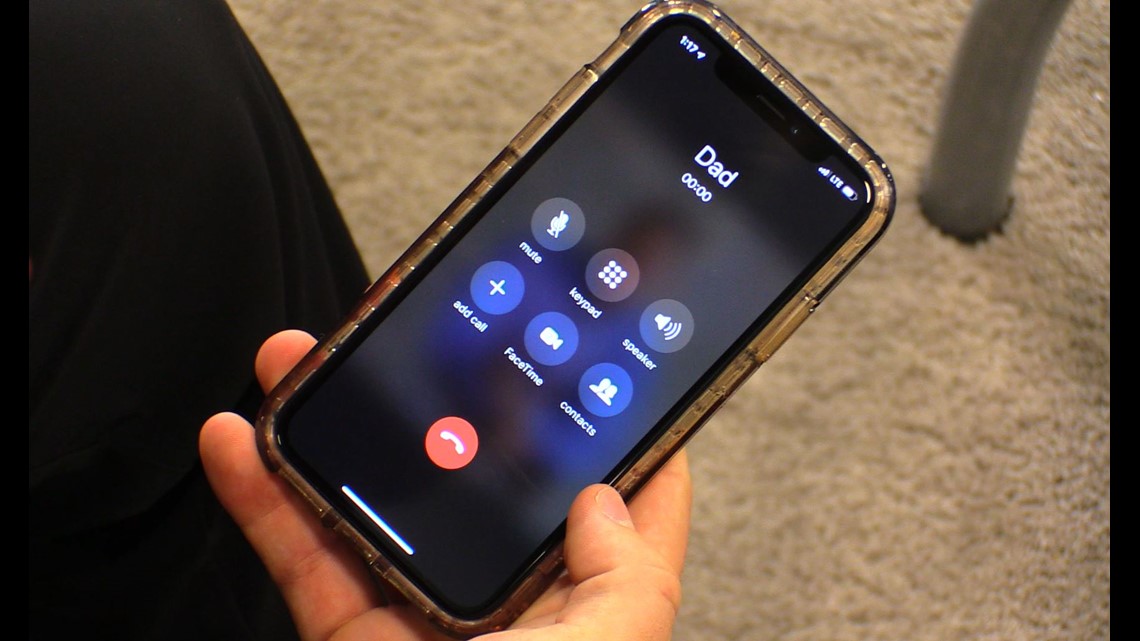 The caller claimed he had kidnapped Walker and was now calling his son for ransom.
"He said he had a gun to his head, not to text anyone, not to call anyone; if I don't do exactly what he says, he's going to shoot him," Eli said.
The Walkers were both victims of a scam called virtual kidnapping, a terrifying hoax that relies on deception and technology to trick unsuspecting victims into paying a ransom.
"It sounded real," said Eli. "It's definitely scary."
"The caller made it seem really real because he was just carrying on, irate, threatening, using profanities," his father agreed. "I don't think people are ready for that type of violent call."
How the scam works
According to the FBI, virtual kidnapping is a coercion scheme to extort ransom payments from victims who are tricked into believing that a loved one has been kidnapped or is in imminent danger.
Scam artists pressure their victims to pay ransom demands quickly before the hoax can be discovered. They rely on shocking threats and prefer to spend as little time as possible negotiating with victims.
The FBI is familiar with the crime, which has grown in popularity in the south and southwestern parts of the United States. But FBI supervisory special agent Doug Kasper told 13 Investigates this is the first time the crime has been reported to federal agents in central Indiana.
"It was just a matter of time before it comes here," Kasper said. "It's alarming. When you see that caller ID and a picture of your son or daughter pops up, that's tough. That's next level sophistication."
The ability of scammers to "spoof" someone else's phone number makes the scheme more realistic and dangerous. Spoofing occurs when a caller deliberately falsifies the information transmitted to your caller ID, disguising their true identity and making it appear the call is coming from someone else. Virtual kidnappers use stolen contact lists and troll the internet to find personal contact information about you and your family through social media and online search tools.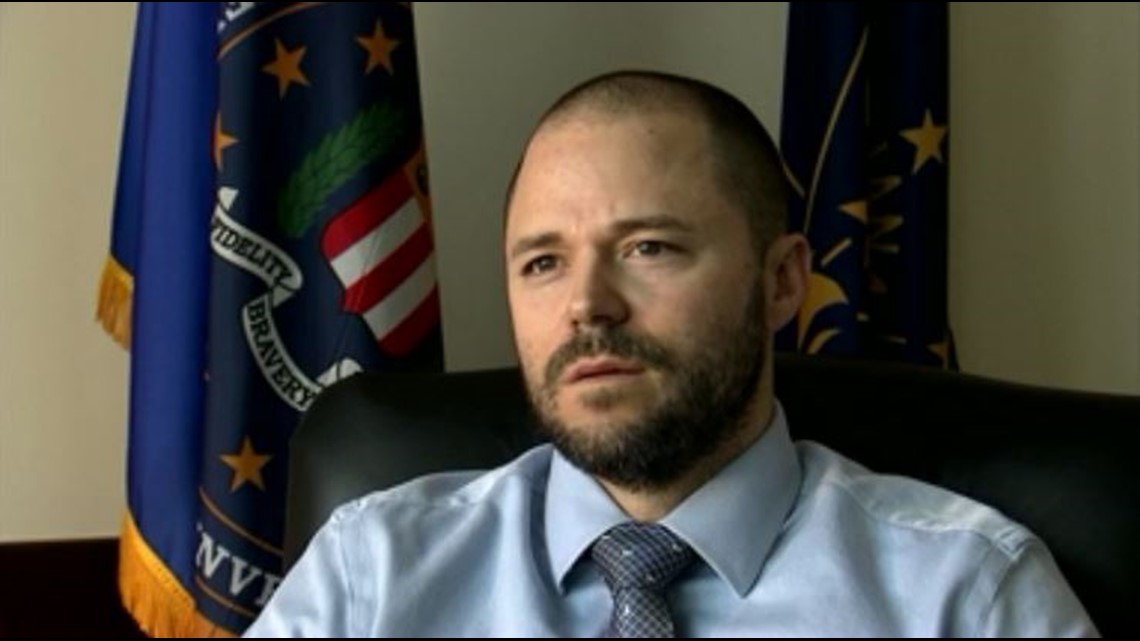 "The perpetrators of this crime, they keep getting better and better and using more and more sophisticated techniques to make themselves more believable," Kasper said.
In the Walker case, the angry caller had names and phone numbers but did not appear to know relationships.
"He kept saying 'I've got Rachel. You know her! Don't you? You know her!' Walker said. "I think he was wanting me to identify her as my daughter, but I didn't do that. I asked to speak to her and he said 'No, only after you send the money.'"
Foiling the scheme
To bust the scam, the FBI recommends quickly reaching out to your loved one who's allegedly been kidnapped to see if you can verify they are safe. If possible, stay on the line with the caller while quietly asking someone else to call the alleged kidnap victim. If no one else is available to make that call, discreetly text the victim to see if you can get a reply. Once verifying their safety, hang up with the caller.
If you are not able to contact the alleged kidnapping victim, the FBI says you should request "proof of life" and "proof of possession" that could verify the caller is telling the truth. Ask to speak with the kidnap victim. Ask for a photo showing the victim in captivity. Ask the caller a question that he would not know without getting the answer from the victim, such as the name of a relative's pet. If the call is a hoax, the caller will resist all attempts to provide this type of proof.
If you are contacted by someone claiming to have kidnapped a loved one, Kasper said the most important tip is to remain calm.
"As hard as it must seem, the first thing you need to do is control your emotions. Just buy yourself time and don't give in to demands," he explained.
That's exactly what the Walkers did.
Eli remained nearly silent during his scam call while he texted his mother to confirm if his father was safe.
Walker asked his wife to contact their daughter, who said she was picking her children up from school – not tied up and kidnapped by a stranger.
"At that point and time, I knew it was a scam so I hung up on him," Walk said. "But now I know how parents whose kids disappear feel. You panic. You're at their mercy, in a way. You're kind of kidnapped, as well."
Signs of a scam
The FBI says there are several warning signs to help you identify a virtual kidnapping scheme:
Scammers will insist that you do not try texting or calling the kidnap victim's phone. (It's the easiest way to uncover the scam.)
Scammers will typically ask for a fairly reasonable ransom payment of $1,000 to $2,000. (Or they may initially ask for much more but quickly drop their demand to that amount.) If they ask for a very large amount of money, they know it may take more time for you to secure those funds and that extra time could increase the odds that you will discover their scheme. There are also some legal restrictions for wiring large amounts of money. "When you think about it, that amount is just not realistic," said Kasper. "If your son or daughter was kidnapped, $1,500 is not going to be the ransom."
Scammers will try to keep you on the phone by increasing threats and a sense of urgency. They will protest attempts to slow down the conversation and to answer lots of questions.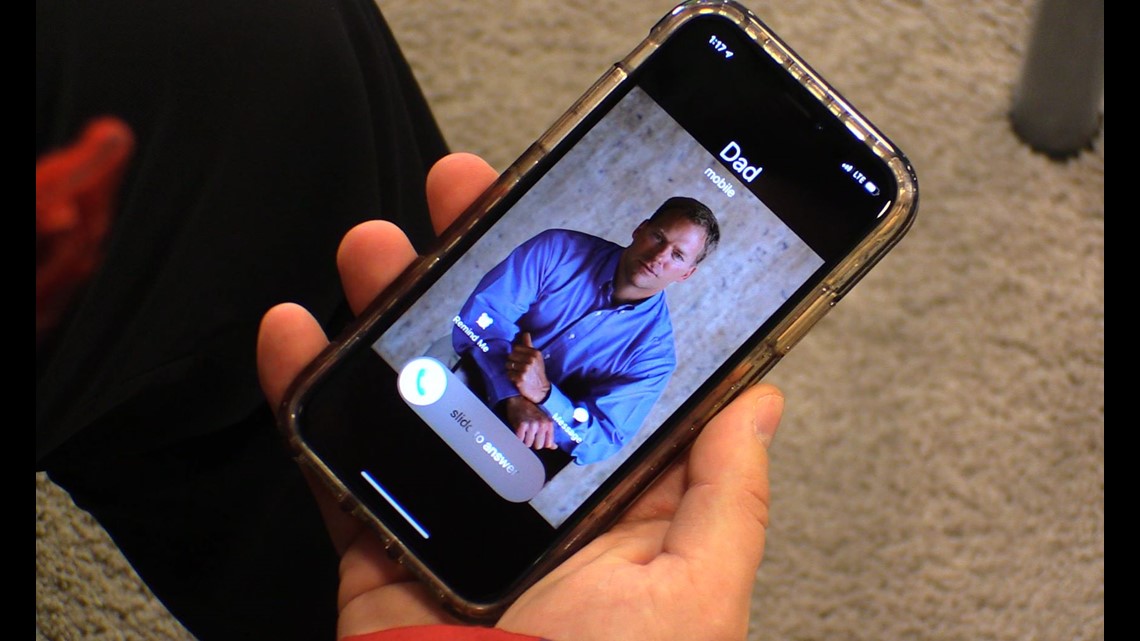 If you suspect a real kidnapping or believe a ransom demand is a virtual kidnapping scheme, the FBI requests that you contact them or your nearest police department immediately, and provide as much information as possible.
In July 2017, the FBI arrested the first subject of a virtual kidnapping for ransom scheme. The agency started warning of the scam later that year, but harrowing virtual kidnapping cases continue to make headlines in other parts of the country, where some victims have wired scammers as much as $10,000. The FBI believes a significant number of virtual kidnappings for ransom are still going unreported.