WASHINGTON, D.C. (WTHR) — New data released by the federal government shows where coronavirus has spread in thousands of individual nursing homes across the nation. But 13 Investigates has discovered the government's numbers do not add up and, in some cases, present a distorted picture about the severity of COVID-19 cases and deaths in Indiana long-term care facilities.
Thursday afternoon, the Centers for Medicare and Medicaid Services (CMS) followed through on its promise to release information about the spread of COVID-19 in specific nurses homes. The release has been highly anticipated in Indiana because Gov. Eric Holcomb and state health commissioner Dr. Kristina Box announced early in the pandemic they would not release facility-specific COVID-19 data for each of Indiana's long-term care facilities. Many of the state's nursing homes chose to keep those details secret.
The data disclosed by CMS includes statistics reported by 13,600 nursing homes across the country, including 95,000 confirmed COVID-19 cases and nearly 32,000 deaths reported to the federal government.
For families trying to learn what's going on inside their loved ones' nursing homes, the data couldn't come fast enough.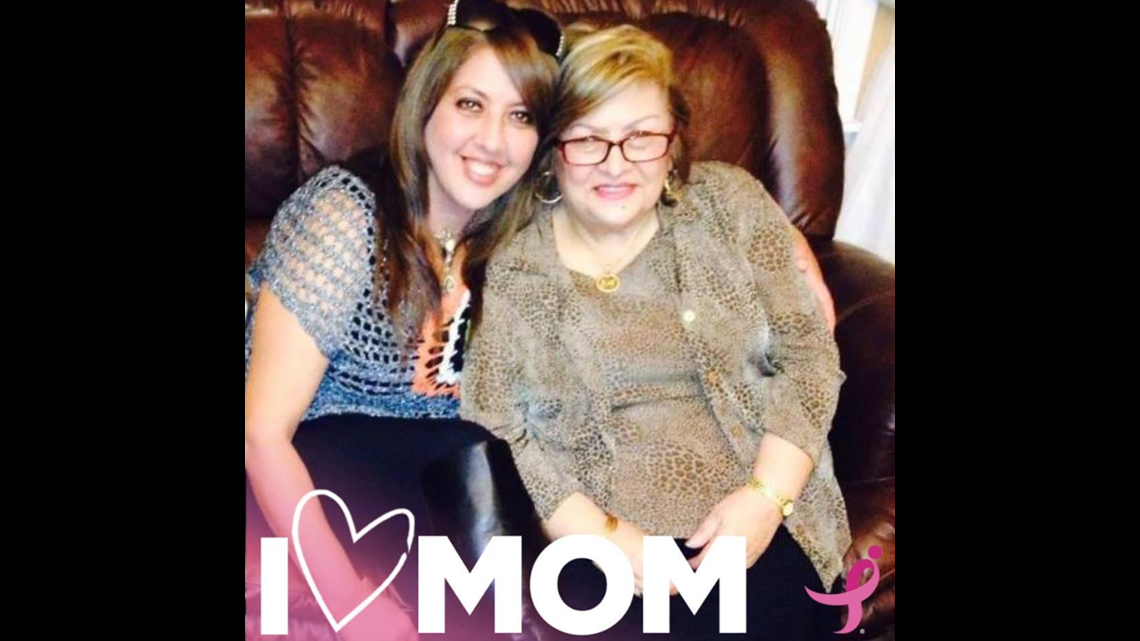 "It's very good. I think the families need to know," said Mandi Khatibi, whose been trying to figure out the extent of the coronavirus outbreak at the Indianapolis nursing home where her mother was diagnosed with COVID-19 six weeks ago. "I've been trying and trying. I asked many questions, and every time I was told 'We cannot discuss that matter.'"
After weeks of pressure from 13News, the nursing home's operator recently started releasing its COVID-19 data. It shows Spring Mill Meadows in Indianapolis has had 42 cases of coronavirus including 12 deaths.
But data released Thursday by CMS shows a total of three confirmed and suspected cases of coronavirus and 6 deaths – just a fraction of the actual numbers.
"Wow, that's unbelievable. That's a big difference," Khatibi told 13News. "Something happened in that place for so many people to get affected so much. How are they going to find out if they don't know the right numbers?"
Numbers way too high or too low
A review of the CMS data by 13Investigates reveals nursing homes, the Indiana State Department of Health and the federal government are not on the same page when it comes to coronavirus numbers. That may be largely caused by a CMS requirement that allows nursing homes to report only those COVID-19 cases and deaths that occurred on or after May 1 – weeks after the pandemic began sweeping through nursing homes. Facility owners are permitted to report occurrences before May 1 but they are not required to, creating an unreliable and far less accurate picture of the true impact that COVID-19 has had on the residents and staff inside nursing homes.
Khatibi's mother was diagnosed with COVID-19 in mid-April. It is unclear if she is included in the CMS data for Spring Mill Meadows.
And it is not clear if Daugh Hubbard is included in statistics for Greenwood Meadows. The 91-year-old nursing home resident died from coronavirus complications on April 30, one day before the CMS reporting mandate. His death — and the deaths of hundreds of other Hoosiers — do not have to be included in the government's new data.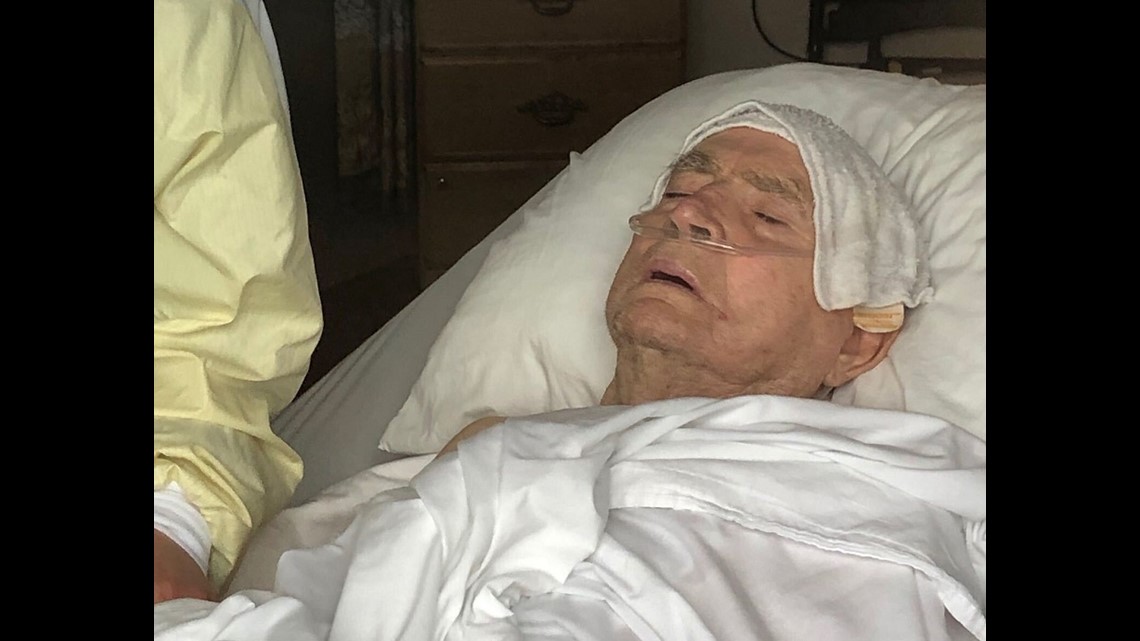 Adding to confusion over the CMS nursing home numbers, some of the government data shows grossly inflated statistics that are not explained by variations in reporting dates. For example, American Village nursing home in Indianapolis is currently self-reporting 76 total resident cases of coronavirus including 16 deaths. But CMS data shows American Village had three cases and 31 deaths. The federal agency says it received reports of 64 deaths at Greenwood Meadows, but the facility is self-reporting 32 deaths. A spokeswoman for American Senior Communities, which operates the two long-term care facilities, confirmed for 13Investigates that the CMS data is incorrect.
The CMS numbers – often reporting statistics that are either too low or too high – paints a different picture than the aggregate nursing home data reported by the Indiana State Department of Health. When CMS released state-by-state COVID-19 data earlier this week, it showed Indiana has about 200 more COVID19-related deaths in nursing homes than what ISDH has recorded. State health officials have no idea how that happened.
"We are currently looking into these differences and trying to figure out how we get closer to the real number," Dr. Dan Rusyniak, the ISDH chief medical officer, said Wednesday afternoon.
It will be important to figure out the discrepancies to determine the actual spread of COVID-19 in Indiana nursing homes and to help families make educated decisions about where to place their loved ones who need long-term care. Many facilities in the state have had no COVID-19 cases at all. Some have had dozens of cases and deaths, while others are still dealing with recent outbreaks. Khatibi says every case is important.
"They are our grandmothers. They are our mothers. These are real people," she told 13News. "Every life counts as a person, so you have to be truthful and get the numbers right."
Where to find more accurate nursing home data
Facing resistance from state leaders and nursing home operators, 13Investigates began gathering nursing home COVID-19 data in early May. 13News has now compiled one of the most extensive public databases in the state, detailing the number of coronavirus cases and deaths at more than 225 long-term care facilities across Indiana. All of the data has been collected from county health departments and nursing home owners, and the searchable database is updated several times weekly.
WTHR is providing links to both the 13News nursing home database and the CMS nursing home database. We are not, however, merging information from the two data sets because 13News has documented multiple errors in CMS data, and we have been unable to verify the accuracy of CMS information and the data gathering methods used by the federal agency.
Thursday night, CMS acknowledged its newly-released data does contain errors that need to be corrected. In response to 13Investigate's questions, CMS sent 13News a statement:
"As with any new reporting program, there can be data submission errors in the beginning. In an effort to be transparent, CMS made the data collected by the CDC public as quickly as possible balancing transparency and speed against the potential of initial data errors. CMS is advising nursing homes when their submitted data has not passed certain quality checks so they can review the CDC submission instructions and their data submission for accuracy. As CMS continues to analyze the data going forward we expect fewer errors as nursing home staff get used to these requirements and CMS has more time to quality check the data."
If you are looking for data about a specific nursing home, we suggest you begin with the 13News nursing home database because we have verified the authenticity of that data. If you are unable to find information about the facility you are searching for, the CMS nursing home database can then serve as an additional resource. The CMS data also includes additional data fields not found in the WTHR database that you might find useful.
More about the CMS federal nursing home data
All nursing homes are now required to report COVID-19 cases and deaths along with other details about their supplies of personal protective equipment and staffing to CMS each week. Starting Thursday, the information is publicly available online and has specific details about resident and staff cases for each nursing home.
About 530 Indiana nursing home facilities are required to report to CMS. As of the end of May, about 83 percent had not submitted the required data. Federal officials say nationwide, about 12 percent of nursing homes failed to submit information so far.
The CMS report also reveals that 1,253 staff members at Indiana nursing home have confirmed cases of COVID-19 and another 926 staff members are suspected of having the virus. Indiana nursing homes reported 11 staff deaths resulting from coronavirus.
Many nursing homes reported a shortage of supplies: 54 facilities said they do not have a one-week supply of N95 masks available, 46 nursing homes do not have a one-week supply of surgical masks, and 15 facilities said they do not have enough hand sanitizer to last one week.
The CMS reporting system also asks about staffing, and 58 Indiana facilities said they have a shortage of nursing staff. The report does not specify if that shortage is due to the pandemic or if the problem existed before.