FRANKLIN, Ind. (WTHR) – Franklin Community Schools will open two elementary schools this week after indoor testing results showed no sign of vapor intrusion.
Some parents are still pushing for more testing after learning one of the homes with high levels of reported toxins is just a mile from the middle school.
Today, the district put out a statement to address what it called "an extremely emotional conversation".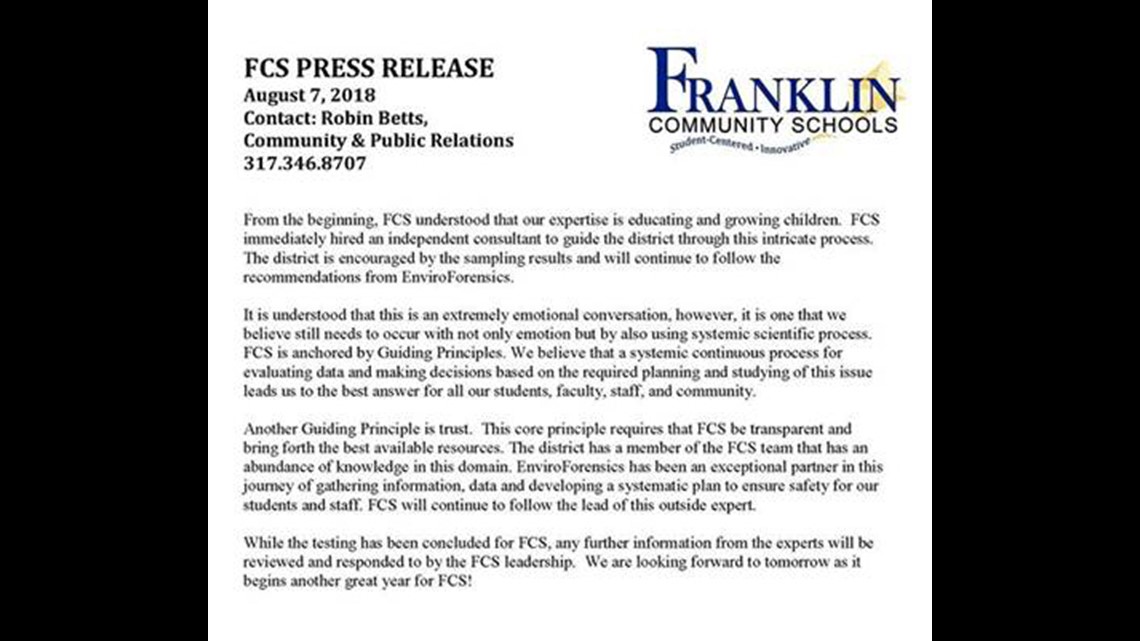 During Friday's community meeting parents asked for widespread testing at all Franklin schools.
The request came a day after 13 Investigates sat down with Darrell Cochran to talk about the high levels of TCE detected in his home. He lives on Ott Street just behind the old Franklin Power Products site at 400 Forsythe Street.
IDEM is working with Cochran to retest his home but the IDEM Commissioner said it was up to the district to test schools.
In a statement, FCS says it has concluded testing and will continue to follow the lead of its hired experts.