Fire at Noblesville power plant results in 10-day shutdown and nervous neighbors
Duke Energy said it took the plant offline immediately after the fire to develop a repair plan for the natural gas yard where the fire occurred.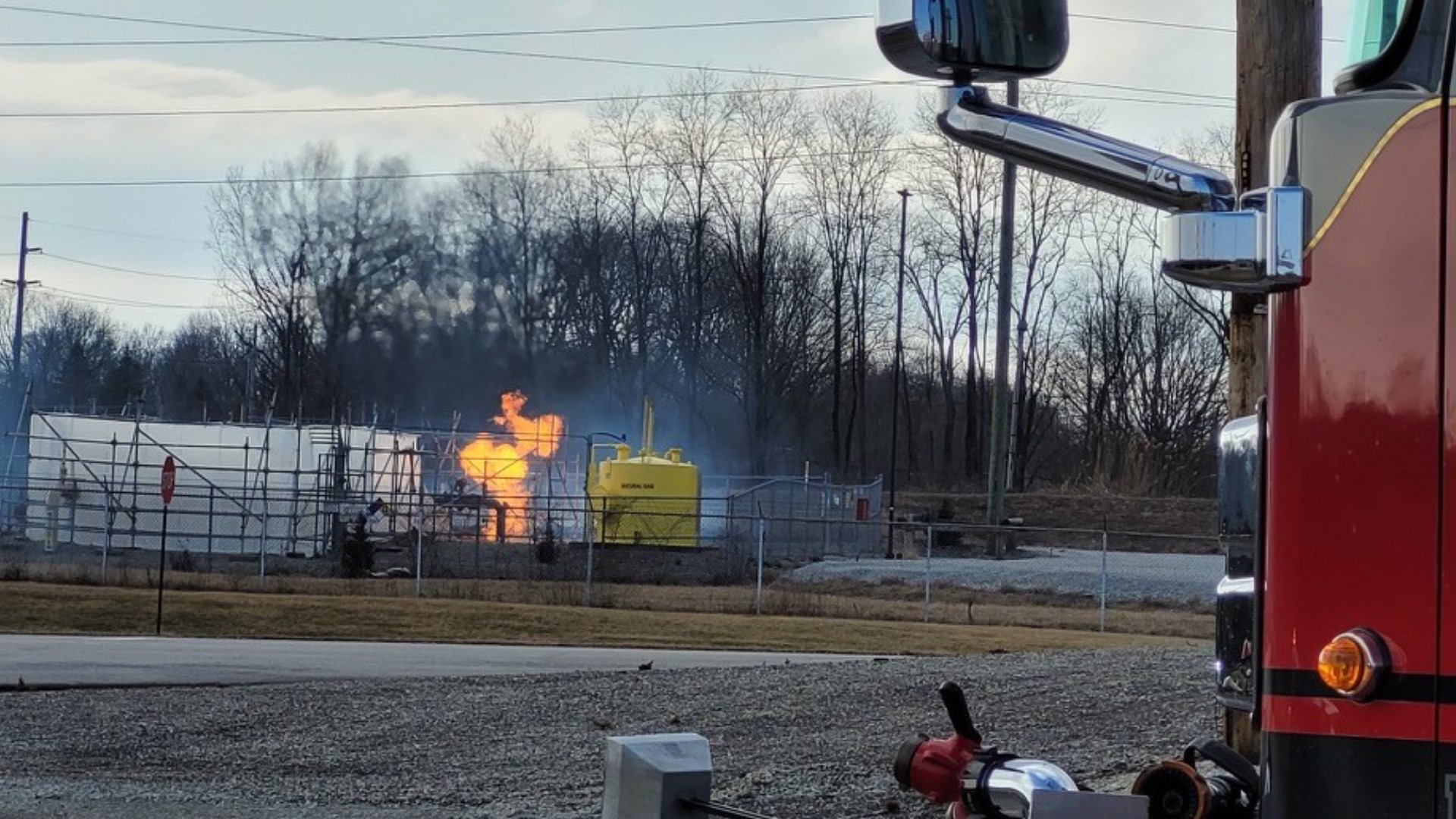 The Duke Energy generating station on the north side of Noblesville produces enough electricity to power nearly a quarter-million homes, but for the past week and a half, it generated no electricity at all.
Monday, the power plant in Hamilton County returned to full capacity after a natural gas fire forced a 10-day shutdown that left nearby residents questioning their safety.
"We want to know what happened. That was no small fire and they haven't told us a thing," said Patrick Wood, who lives in a neighborhood just southwest of the power plant.
Wood and his wife called 911 after they heard what sounded like a "low-flying missile" followed by several "booms" on Thursday, Feb. 23.
When Michele Wood came outside to see what had caused the noise, she saw flames shooting into the sky from the Duke Energy property, about 200 yards behind her home.
"It was just so scary," she told 13News. "Knowing that that's gas and there was flames going up in the air, all I thought is, 'This whole area was going to go.'"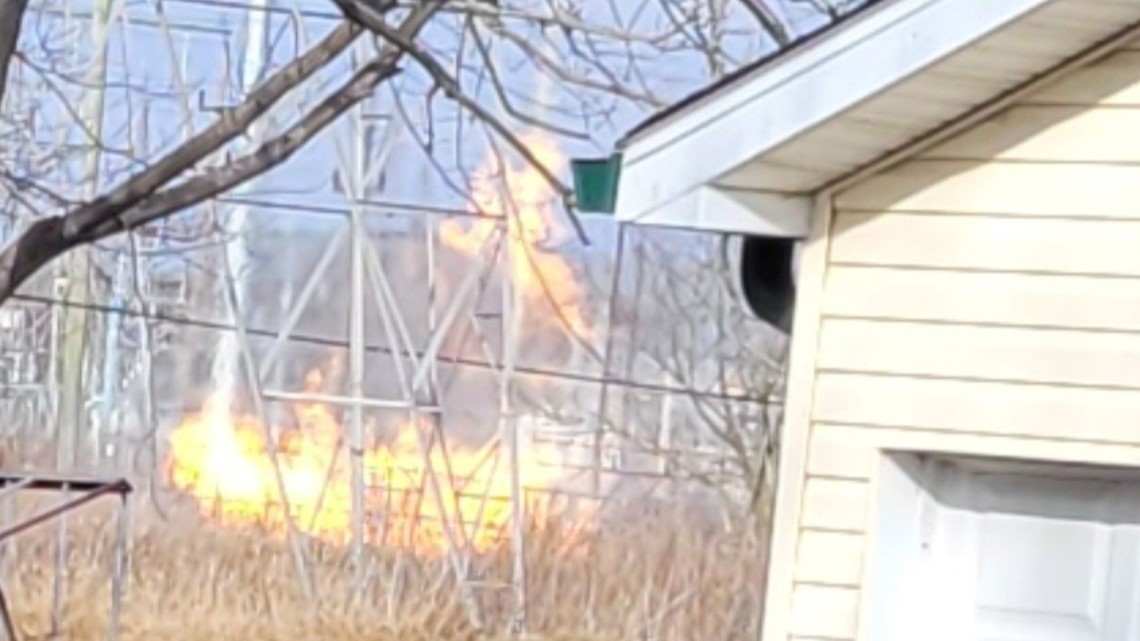 "Yeah, my neighbor and I both saw those flames, and I was worried that it was going to blow up," he said. "Those flames were taller than the light pole, at least 30, 40, maybe 50 feet high."
Firefighters respond to "significant fire"
:
Emergency responders received the first call about a fire at the Duke Energy generating station at 3:39 p.m.
The company said the fire occurred in the facility's natural gas supply yard on the southwest corner of power plant, and nearby residents quickly called 911 to report what they saw.
13 Investigates obtained Hamilton County fire, EMS and public safety radio traffic from the day of the fire. Those recordings show dispatchers called for the Noblesville Fire Department to respond with an ambulance, a fire engine and a ladder truck to the plant's main entrance at 21255 Riverwood Ave.
Within a few minutes, a first responder on scene reported "significant fire" at the power plant and announced, "They are beginning an evacuation of all housing in the area."
Windy conditions were considered a potential threat as the fire started to spread from the plant's main gas line to nearby grass and a fence that separates the power plant from a nearby road and neighborhood.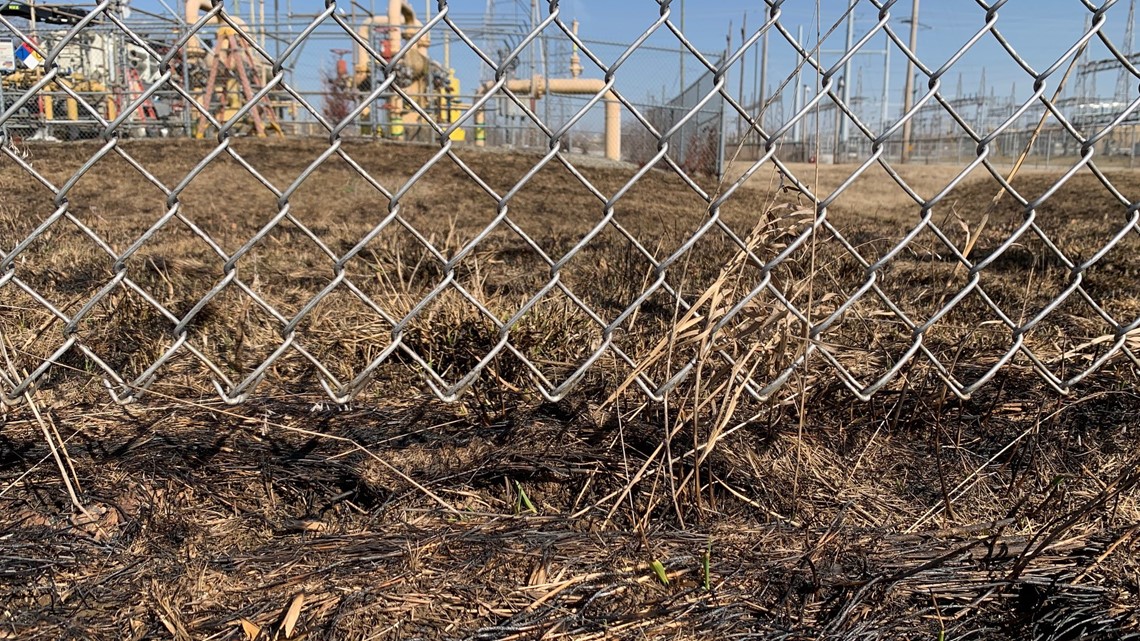 Eight minutes after she called 911 to report the fire, Michele Wood said she received a return call from an emergency dispatcher – urging her to evacuate. She called her neighbors to share the news.
"I think everyone in the neighborhood, everyone who was home, was scared," Michele said. "Nobody knew what was going to happen."
First responders appeared to change their minds about the evacuation a few minutes later after confirming that Duke Energy had shut off its natural gas supply line, reducing the threat of an explosion.
"Once they were able to turn it off, it became a controlled burn and we just let it burn itself out," Noblesville Fire Department public information officer Trevor Hash told 13News.
The evacuation never fully mobilized and was later deemed unnecessary, but with the fire still burning, law enforcement continued to limit access to the plant and surrounding neighborhoods for several hours.
"My son heard a big 'wooosh' and looked outside and saw blue flames and called me," said Danelle Lakin, who lives just west of the power plant. "I was told the roads were all blocked off and not to come home."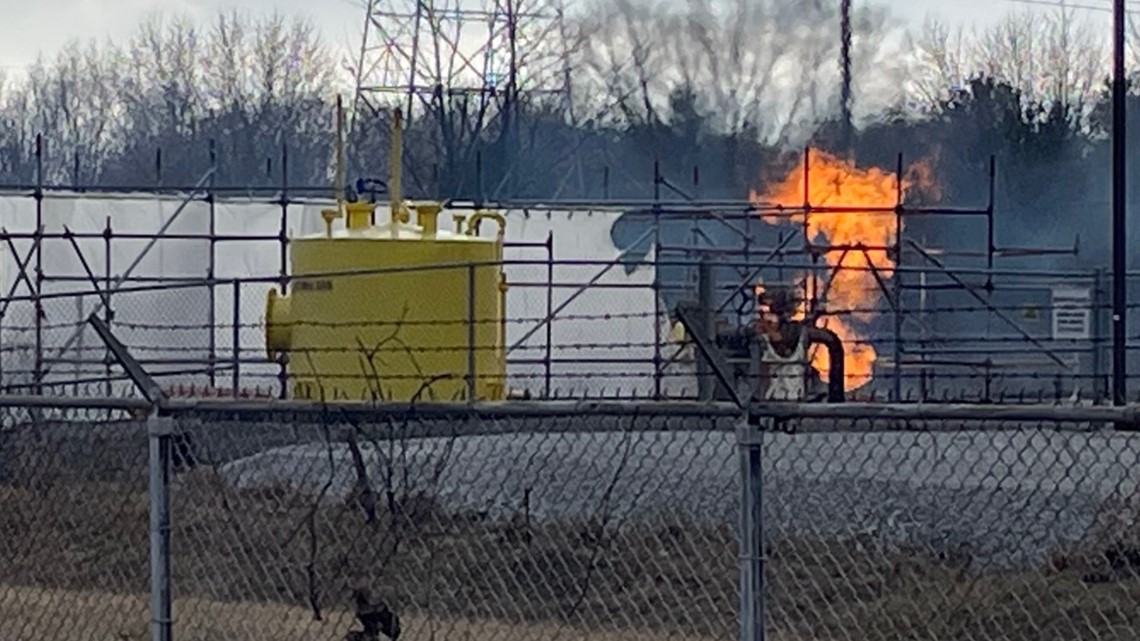 The fire continued to burn all night, fueled by residual natural gas from the power plant's main gas line, which appeared to be damaged during the fire.
Duke Energy said the fire did not burn out until 9:25 a.m. the next day – nearly 18 hours after it first started.
Still looking for a cause
:
A week and a half after the flames went out, Duke Energy is still investigating why the fire happened.
"We don't know that yet. That's the focus of our investigation," Duke Energy spokeswoman Angeline Protogere confirmed for 13News. "I can tell you the plant's safety and control systems worked as designed."
Duke Energy said it took the plant offline immediately after the fire to develop a repair plan for the natural gas yard where the fire occurred. Despite not yet knowing the cause of the fire, the utility company began to bring the plant back online Sunday night — 10 days after the fire occurred — and said it is now back to full capacity.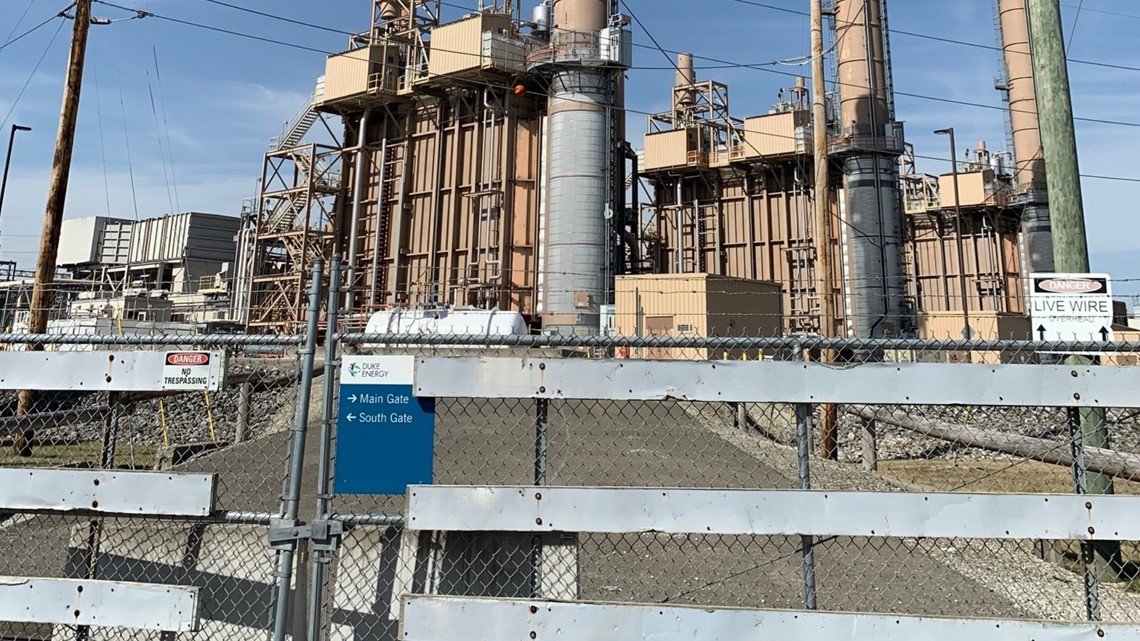 According to Protogere, the fire was linked to above-ground equipment in the natural gas supply yard. The components associated with the fire were removed and are still being inspected "to explore a root cause."
She pointed out, no one was injured during the incident, and Duke Energy customers in Hamilton County experienced only a momentary power outage on the day of the fire.
"The incident has not affected our ability to serve customers. We have other plants on our system that provide power onto our electric grid," the company spokeswoman explained.
Over the past week, 13 Investigates has seen work crews and investigators at the site of the fire. A portion of the main gas line showed burn marks, and a nearby area of grass was scorched where flames started to move westward toward a nearby subdivision. The grass fire was extinguished by Noblesville firefighters before it reached any homes.
"We just want answers"
:
Neighbors remain concerned about the fire and frustrated about the lack of information they received from Duke Energy and law enforcement.
Sherrie Bly said she did not receive information about the fire on the day of the blaze and has heard nothing since.
"I came outside and saw police and sirens and saw the fire and thought, 'What should I do?'" she said, adding that she had not heard about calls for an evacuation that went to other neighbors. "It burned for hours, so I thought someone would tell us what to do or at least what happened, but I haven't heard anything."
"Why's it all hush, hush? That's my concern," echoed Michele Wood. "That fire was scary for a lot of people and we live right across the street. We haven't heard nothing. Why haven't they sent us a notification?"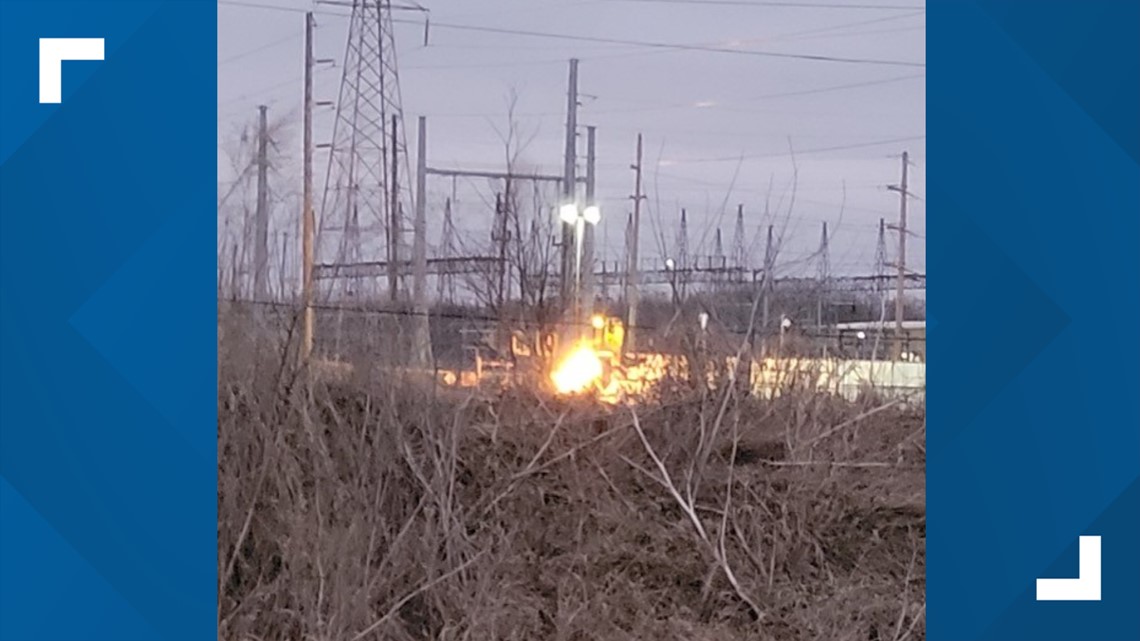 While the Wood family got a phone call to evacuate from a county emergency dispatcher, their neighbors received no such notification. And when the evacuation was no longer deemed necessary, the Woods were not notified.
Brian Melton, public information officer for the Hamilton County Sheriff's Department, said a decision to evacuate nearby residents at 3:47 p.m. was changed three minutes later when it was determined the fire no longer posed a danger to surrounding neighborhoods. But he acknowledged residents should have been updated and informed of the change.
"Once we confirmed the gas supply was turned off, there was really no threat of explosion and it was then just a burn-off situation," Melton said. "At that point, anyone who got a call to evacuate probably should have been given a courtesy call back to let them know. If things change, we should tell them that."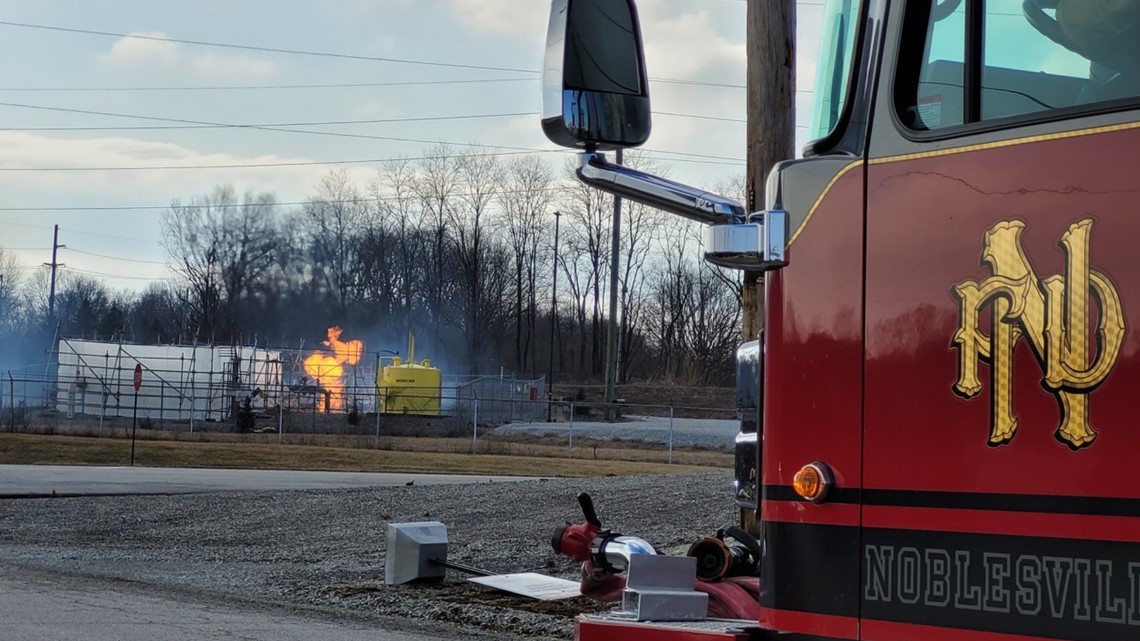 Some neighbors say the lack of information about the fire has them re-thinking just how safe they are living across the street from a power plant.
"I never questioned that until now," said Patrick Wood, who has lived alongside the Duke Energy generating station for 25 years. "A big gas line like that erupting? That's no small gas line over there. I want to know if it was a human error or a mechanical error. And could this happen again?"
Kerwin Olson, executive director of Citizens Action Coalition, a consumer organization that advocates on behalf of Indiana residents on energy policy and utility reform, also expressed concern about the utility company's lack of engagement with its neighbors.
"It's disappointing to hear folks who live near the plant know little about what's going on. That's unacceptable. This is par for the course in Indiana, where so much of what happens with utilities takes place behind closed doors. When a utility has a lack of communication with the public about serious events, the public loses confidence in utilities."
Duke Energy now contacting neighbors
:
Officials at Duke Energy say the Noblesville plant has a long history of safety, and they plan to continue that tradition.
"We will not bring the plant back online until we're confident in safe operations," Protogere told 13News last week. "We are repairing and replacing all equipment that was involved in the fire, and the system will be tested for proper operations before returning Noblesville Station to service… We plan to do additional monitoring to ensure ongoing safe operations."
The company spokeswoman told 13News Duke Energy was not aware of neighbors' concerns and frustrations.
"We appreciate and are sorry to hear of the concern of our plant neighbors and would be glad to speak to them and answer any questions they may have. The plant has operated safely in the community for decades, and we want to be good neighbors," Protogere said.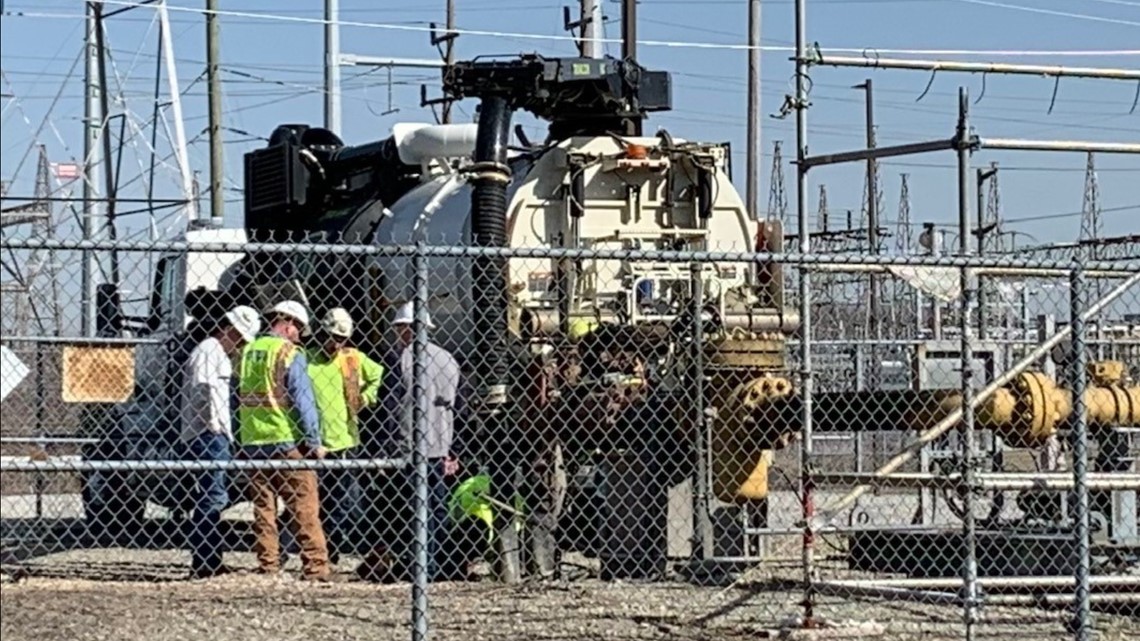 She explained Duke Energy does not have a specific phone number for residents to call to answer questions about the fire, but after hearing the concerns some neighbors shared with 13News, the company now plans to contact them.
"We are mailing a letter today to residents near the plant, explaining what occurred and apologizing for any inconvenience or concern they may have experienced," she said.
Duke Energy's Noblesville generating station is one of the company's smaller Indiana power plants, generating approximately 300 megawatts of electricity that can power an estimated 240,000 average-size homes. (By comparison, Duke's largest Indiana plant — the Gibson generating station in southern Indiana — produces more than 3,000 megawatts.)
Originally built as a coal-fired electric plant in the 1950s, the Noblesville power plant was converted to natural gas in 2003. Hundreds of homes and thousands of residents live within 2 miles of the facility.