FISHERS, Ind. (WTHR) — WTHR traveled along as Indianapolis resident Greg Mrakich went to Canada to buy insulin.
He was diagnosed with type one diabetes when he was 15 years old and has been insulin dependent ever since. His doctor prescribed Lilly's Humalog.
"It's not like a medication where if you get sick and you need it once, this is week after week, year after year, forever" Mrakich said.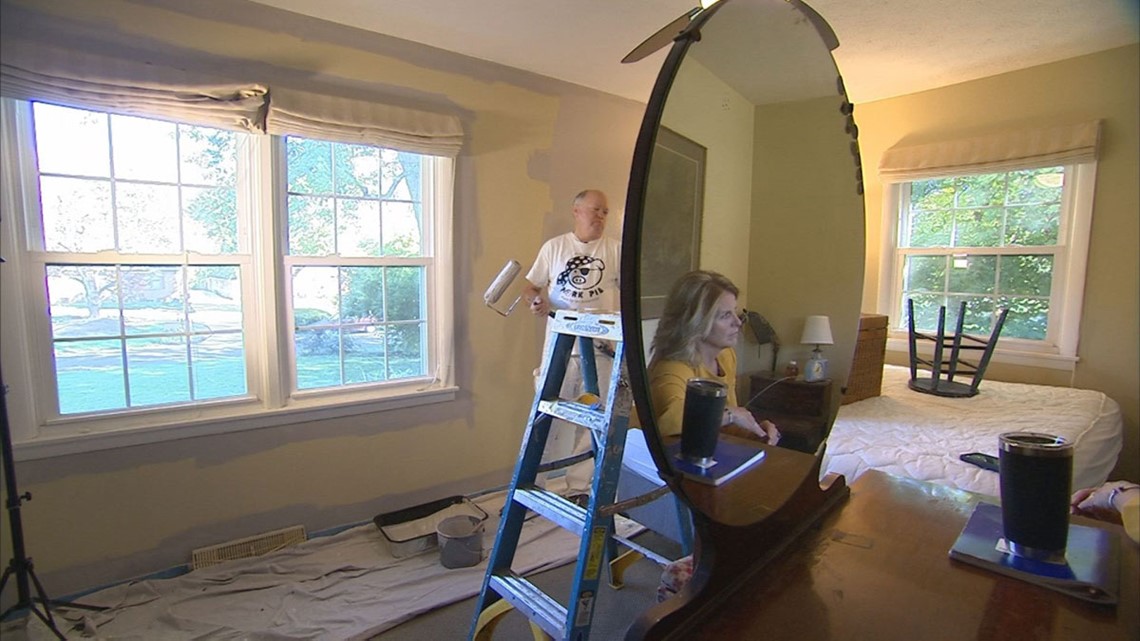 Mrakich is 59 years old and owns his own painting company in Washington Township. He is on his wife's health insurance.
He said even after rebates, coupons and copays, he predicts he can save thousands of dollars by purchasing insulin across the border.
His most recent trip was a Wednesday in early October.
Before we left, Greg did a last-minute check of his blood sugar and made a bold prediction.
"We are going to save $3,000 today," he said.
We are headed to Windsor, Canada just across the border from Detroit.
The GPS indicates the pharmacy is 290 miles and an international border away, which means we had to pack our passports.
"How medicine works here is it's broken, and this is my one man's way of fighting back," Mrakich said.
His goal is to purchase 18 vials of insulin, enough to make it through the winter.
"It's lovely. It's over-the-counter there. You just walk in and say 'I want this,'" he said.
His wife, Tracy, is his co-pilot. She took a day off work to make the trip together.
"It is ironic that the plant that manufactured it is 15 miles away," she said.
We left at 9 a.m. and are ready for a long day.
Within the first hour, Mrakich stopped to test his blood sugar. It's something diabetics need to consider when they plan this road trip — a long day with very little activity.
"It's life or death, you figure out a way" Mrakich said. "You take a day to drive to Canada for what you are paying for one vial (in the US) that lasts you 10 days, you can get a three- or four-month supply."
We traveled through Toledo and took the Detroit Windsor Tunnel. One-way costs $5.
The nearly one-mile roadway sits at the bottom of the Detroit River and has an American and Canadian flag hanging on the wall to mark the border.
This is the second busiest crossing between the US and Canada.
Mrakich picked a Wednesday to travel because he anticipated the traffic would be light, and he was right.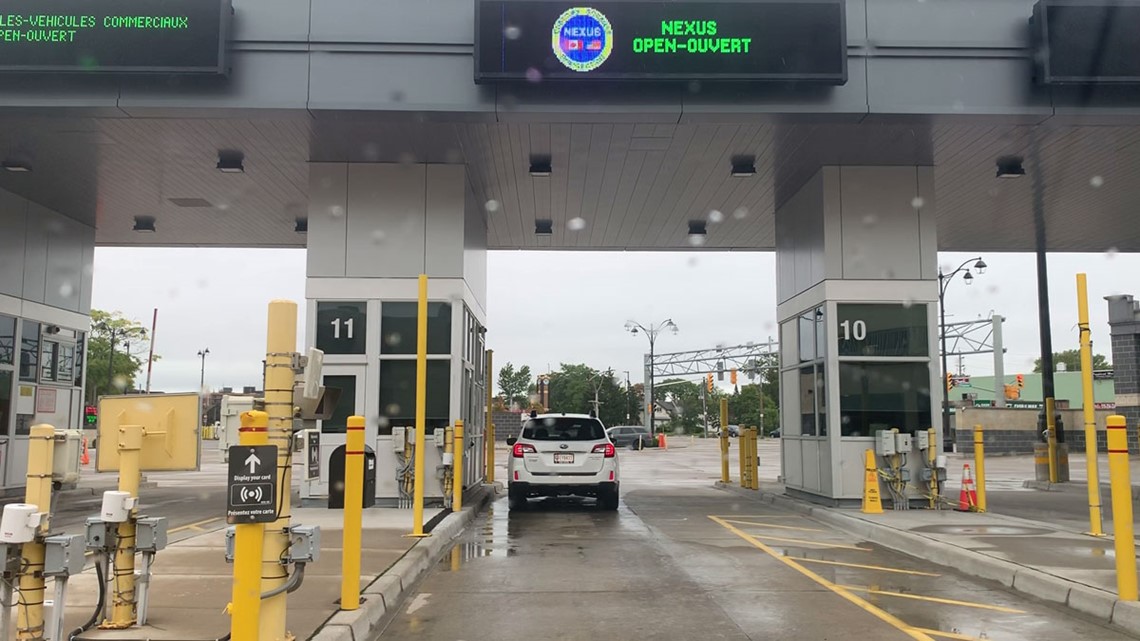 At the border, he was asked the purpose of the visit and said he was purchasing a personal supply of insulin.
"Right now what we are doing is not illegal, so there is no reason to be dishonest," he said.
Roughly three miles down Windsor Street, we arrive at our first stop, the Olde Walkerville Pharmacy.
This is the same pharmacy where Democratic presidential candidate Bernie Sanders visited with a bus load of patients buying insulin in July.
The Pharmacy Technician Rebecca Carpenter said ever since, the number of U.S. customers visiting her pharmacy has doubled.
"At the moment, insulin is the most popular," Carpenter said.
Mrakich called ahead and placed his order of 12 vials. The total cost at the counter is $380 dollars without insurance.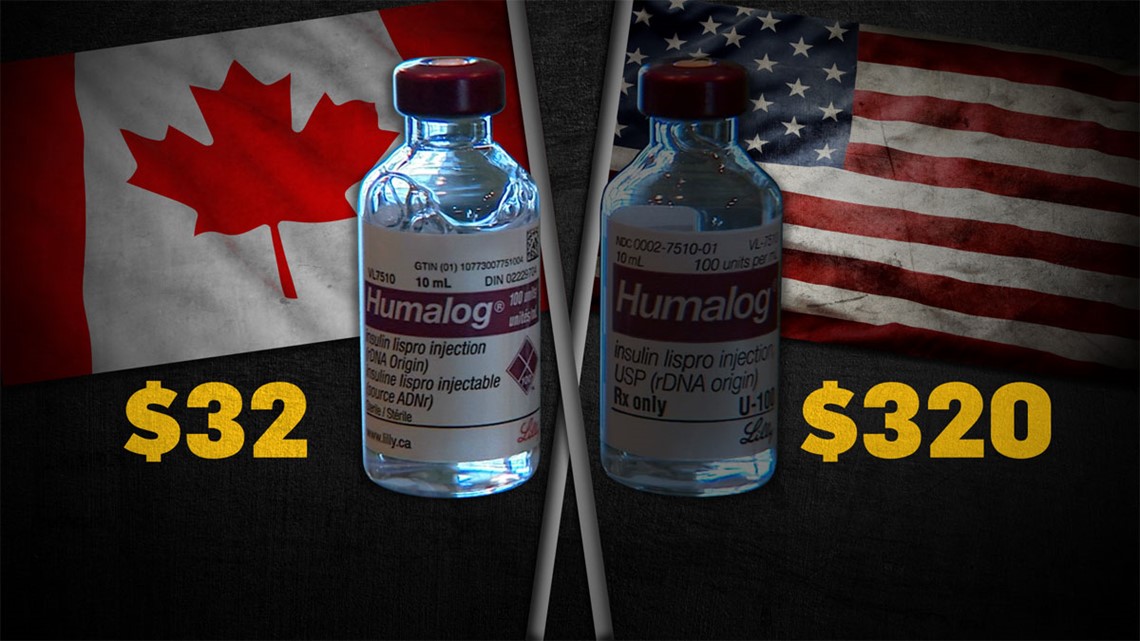 "... in the United States one (vial) is $320," Mrakich said.
We asked Carpenter where she sees this business of selling to U.S. customers going.
"The prices that we are giving them is really shocking for them. When you look at the U.S. customer we really feel sorry for them. They are the same like us, and they work so hard and at the end they are paying so much for their medication. We do wonder how can they survive when they pay this much for their medication?" Carpenter said.
Mrakich placed another insulin order at Costco across town. This time he purchased six vials.
"It's life or death; you figure out a way."
"I called ahead told them I was coming, walked in, paid and walked out," he said.
It's an additional $5 toll as we take the Ambassador Bridge over the river with 18 vials of insulin packed in ice in the back of his car.
When we hit the border, we encountered our first glitch: Mrakich's vehicle was waived over for further questions and a search of the car.
"The guy at the first check point said the computer selected us, your lucky day," Tracy said.
They were told to leave their cell phones on the dashboard and exit the car.
"They went through the bags in my car and through the ice chest they saw that I had 18 vials of insulin and everything checked out," Mrakich said. "I think what they are trying to do is ... stop people from creating a black market where they can go up there and turn it around for five times what they paid for it."
It's important to note that a three-month supply of insulin varies per patient. While Greg typically uses 12 vials in three months, it is reasonable that a patient could go through 18 vials in that time. Also, while a prescription was not required at the pharmacy, Mrakich traveled with a prescription for insulin from his doctor in Indianapolis anyway.
We had the long drive home to do the math.
Mrakich bought 18 vials. In the U.S., the vials retail at $320 each, totaling $5,760. He estimates that the cost after paying his $2,700 deductible, 20 percent copays while also factoring in coupons and rebates, he would have paid $3,340 out-of-pocket for the same amount of insulin in the states.
But by the end of the day, without using insurance, he paid a total of $528.
"It is just super easy. You will save yourself tons of money; you will cut what you are paying for insulin by 90 percent," Mrakich said. "Spending extra time to get into the country at the border station was not a big deal when you consider the money that was being saved."
The trip cost includes about $80 in gasoline plus a day off from work.
The Mrakich's arrived home at 10:30 p.m. They plan to return in the spring to get a new supply of the lifesaving drug.
Resources for lowering the cost of prescription drugs

Enter the name of the drug, the dose, the number of pills and where you live. You will see what you can expect to pay at various pharmacies in the designated area if you were to use their discount coupons and vouchers. Then print those coupons or download to your phone.

Anyone who is prescribed to Lilly insulin can call Lilly Diabetes Solution Center at (833) 808-1234 to learn whether they're getting the lowest possible price based upon their eligibility. Hours of operation are Monday through Friday from 9 a.m. to 8 p.m. EST.