INDIANAPOLIS (WTHR) - Across Indiana, thousands of Hoosiers have been using CBD oil to reduce chronic pain and anxiety.
But according to Indiana Attorney General Curtis Hill, using the controversial dietary supplement is a violation of state and federal law.
"CBD is not legal to possess and sell in the state of Indiana," Hill told WTHR Tuesday while issuing a formal advisory opinion.
This spring, Indiana State Excise Police raided dozens of stores that sell CBD oil and issued them citations for possession of marijuana.
Like marijuana, CBD oil comes from cannabis plants. But there is an important difference. While marijuana contains elevated levels of THC that cause a "high" sensation, CBD oil comes from a different variety of cannabis called industrial hemp. Those hemp plants contain little or no THC and create no high feeling at all.
The attorney general told WTHR that does matter when determining the legality of CBD oil in Indiana.
Hill said products that contain cannabis are considered a Schedule 1 controlled substance under federal law and, therefore, are illegal – even for people who say CBD oil gives them tremendous pain relief to deal with broken bones, chronic back pain or chemotherapy treatments.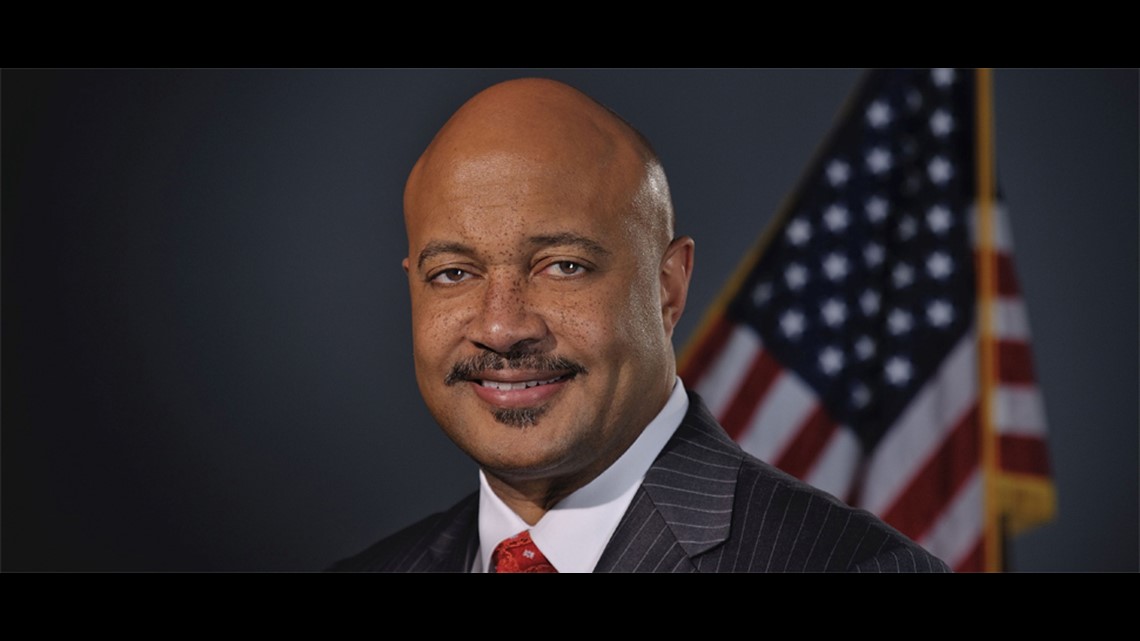 "We feel for people who are suffering and looking for ways to alleviate their suffering," Hill said. "Having said that, those ways still require them to be legal and acknowledged as safe and responsible under the system we have in place through the FDA process."
The U.S. Food and Drug Administration is currently conducting studies on CBD oil but, in the meantime, it is considered a banned substance under federal law.
After WTHR exposed the raids by state excise police – which the attorney general's office and governor's office did not know about – state leaders met at the governor's office and announced a statewide moratorium on confiscating CBD oil until the AG could study the issue. Retailers then resumed selling the dietary supplement, and Indiana State Police issued a memo this summer to all of its enforcement officers, explaining that CBD oil was legal to sell and possess. Today's announcement by the attorney general contradicts that legal analysis.
"I don't agree with that assessment based on our review of the law," Hill told WTHR today, just moments before he released his advisory opinion. Indiana State Police say they will need time to review the attorney general's opinion before commenting on it. Indiana Excise Police spokeswoman Heather Lynch declined to make any comment related to the attorney general opinion or what it means for the stores that have been cited for violating Indiana law.
So what does the opinion mean for Hoosiers who currently use CBD oil and stores that are selling it?
"You're doing it at your own risk," Hill told WTHR. "Maybe someone raids. Maybe someone doesn't. But since these substances are considered unlawful, they could be subject to seizure."
Asked if he would like Indiana law enforcement agencies to renew their crackdown on CBD oil, Hill said his advisory opinion is not intended to influence police and prosecutors – only to inform them.
"We're not advocating anything. Those are decision that are made by police agencies and prosecutors across the state, and they have full discretion to operate as they see fit," he said. "I anticipate you might have an agency enforcing the law on CBD oil, and right next door, you'll find an agency that is not."
That comes as little consolation to the people who are using the products and the businesses that are selling them.
"We might have to pull it off our shelves again," said Rick Monteith, owner of Georgetown Market, a natural foods grocery store in Indianapolis that sells CBD oil. He believes the attorney general's opinion will have a negative impact on his customers.
"To me, it's going backwards for Indiana. It's not a step forward. I don't understand why they can't differentiate between cannabis from industrial hemp and cannabis from marijuana. They are two entirely different products," Monteith told WTHR.
Ruby Haupt, who has been taking CBD oil for chronic pain and degenerative bone disease, broke down in tears when she learned of the AG's opinion.
"I'm scared now. I'm at great risk of them personally coming through my door. This is unfair," she said.
Haupt has been able to wean herself off of more than a dozen pain and anti-anxiety medications -- including addictive opioids -- because of CBD oil. After the attorney general's opinion, she now wonders what to do next.
"It's going to hurt me. I'm going to have to go to my doctor and decide what level of pain am I able to tolerate," she said. "I'm going to have to go back to medications that I don't want to put in my body."
After hearing of the attorney general's announcement, several Republican lawmakers say they will introduce a bill to make CBD oil legal in Indiana – something that has already happened in other states.