If your child's teacher, principal or coach is fired or suspended, would you want to know why?
State law says you're entitled to find out, but 13 Investigates has discovered some Indiana schools are now trying to keep that information secret, and going to great lengths -- and expense -- to hide the truth from parents and taxpayers.
The year-long Eyewitness News investigation includes some of central Indiana's largest school districts, such as Hamilton Southeastern, Carmel Clay and Warren Township.
Teachers, principals, coaches and administrators are in school one day only to be quietly removed from their jobs the next.
The investigations are kept quiet. Students and parents cannot get answers. And in the process, it is possible state law is being violated with little or no consequences.
Secret suspension
It's been more than a year since the Hamilton Southeastern school board tried to secretly suspend the head football coach at Fishers High School without pay.
13 Investigates exposed the weeklong suspension for longtime coach Rick Wimmer, but the school district still won't explain why the coach was disciplined.
WTHR filed several complaints against HSE, and each time, Indiana's Public Access Counselor determined the school district had not provided sufficient information to satisfy state law.
The Indiana Access to Public Records Act (APRA) requires public agencies, including public school districts, to publicly release "the factual basis for a disciplinary action in which final action has been taken and that resulted in the employee being suspended, demoted, or discharged."
HSE provided a vague response to WTHR's inquiries, essentially stating that Wimmer violated a school district policy.
"When something like this happens, the public has the right to know," Public Access Counselor Luke Britt said. "A factual basis is a fact-based statement with some level of detail, and that wasn't included with their responses. Even though they provided something, they did not go far enough."
The case remains unresolved.
Superintendent placed "on leave"
Earlier this year, two high-ranking administrators at Carmel Clay Schools resigned after the school district launched a 3-month investigation. During that investigation, superintendent Nicholas Wahl and human resources director Corrine Middleton were placed on "paid administrative leave," but the school board will not tell parents and taxpayers what really happened.
According to the school district's staff discipline policy, "administrative leave with pay" is one of five options included in the Carmel Clay Schools "progressive discipline" procedure. The procedure is designed to implement sanctions "likely to prevent a recurrence of [an] offense." But when WTHR requested a factual basis for the discipline taken against the administrators, the school district denied the request.
"There has been no disciplinary action taken against either Dr. Wahl or Ms. Middleton that resulted in suspension, demotion or discharge so there are no records that meet this request," the school district's private law firm informed WTHR.
According to Carmel Clay Schools, its lengthy investigation and resulting resignations focused on the administrators' leadership.
"The board believes that Dr. Wahl's approach and leadership style are not consistent with the board's vision," said a press release announcing the superintendent's resignation in January.
As part of their resignations, both administrators signed Resignation and Release Agreements. Those documents, obtained by 13 Investigates through a public records request, appear to prohibit the school district from discussing the factual basis surrounding the dismissals.
"The Parties have agreed to a statement to be released to the CCS community and the media regarding this Agreement immediately upon Dr. Wahl's acceptance of the Agreement and will refer to that statement if asked about this Agreement or the events leading to it," says the settlement agreement signed by the school district and superintendent. Wahl is still under contract through this summer and is receiving salary and benefits from Carmel Clay Schools months after he left his position in the middle of the school year.
Principals suddenly removed
Warren Township Schools is hiding information, too. The school district will not explain why two longtime principals were removed from their jobs just a few months after the school year began.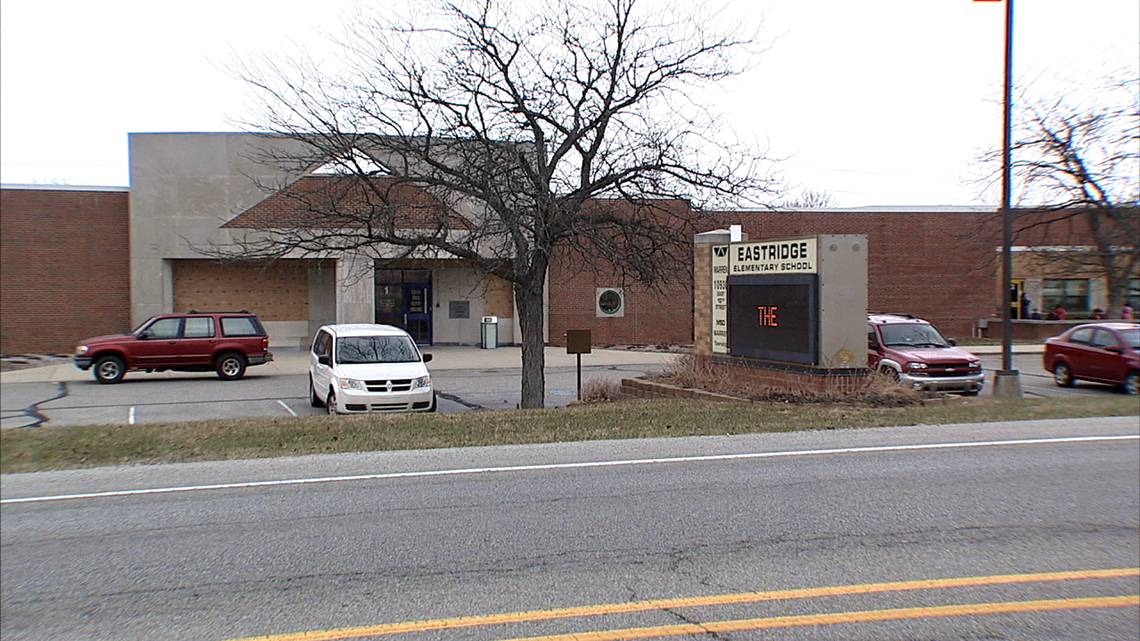 "My daughter came home from school and said, 'Mommy, my principal isn't my principal anymore'," said the parent of a student who attends Eastridge Elementary School. She contacted 13 Investigates in December after rumors started swirling about what prompted the school district to replace the principal. "She doesn't understand why [the principal is] gone and neither do I. The whole thing is really upsetting, and nobody will tell us what's going on." The parent asked not to be identified, fearing too many questions might result in her daughter facing retribution by school administrators.
13 Investigates has learned the Warren Township Schools Board of Education and the two staff members – former Eastridge Elementary principal Robin LeClaire and former Brookview Elementary principal Charles Woods – signed confidential settlement agreements to prevent details from being released.
"All I can tell you is those two individuals have accepted other positions. I really cannot speak to anything related to these personnel matters because there are confidentiality agreements with those staff members," Warren Township Schools media relations director Dennis Jarrett told WTHR in December, when 13 Investigates first inquired about the matter.
"We have signed confidential settlements, so there's not much I can say at this point," confirmed Anthony Mendez, who at the time was serving as Warren Township Schools' board president.
Superintendent Dena Cushenberry declined to answer questions, too. She blocked WTHR investigative reporter Bob Segall from following her on Twitter after he requested to meet with the superintendent for an interview. Last month, Cushenberry did answer questions when Segall approached her at a school board meeting.
"It looks like the school district is trying to hide something," Segall said, asking for more details about the removed principals.
"Well, what I would tell you is there are always agreements and you're never trying to hide anything. But just to support individuals, sometimes you have to-- you just agree to disagree," the superintendent replied.
Cushenberry said the reason for suddenly removing the two principals mid-year was not related to any incidents involving children. She said the elementary schools just needed a change and that parents should not be alarmed.
"But if that's the case, why the need for a confidential agreement to try to keep things secret?" asked Segall.
"I don't think we're trying to keep anything secret. Nobody was hurt. No kids were involved in this situation. Everybody is OK," Cushenberry said. "If you had to change your job, you might not necessarily want somebody to come in and kind of investigate that. They are good people. They were good principals. We just decided we needed to go in a different direction and they agreed."
Despite two high-ranking school district sources telling WTHR that Warren Township Schools had signed confidentiality agreements with the former administrators, the school district's assistant superintendent for human resources recently informed WTHR that Warren Township Schools does not have a "confidential settlement agreement" with either of the former principals. 13 Investigates has learned LeClaire accepted a position as assistant director at the Warren Early Childhood Center -- a job she appears to have foregone to instead work at the Indiana State Department of Education. Woods accepted a job as a physical education teacher at another Warren Township elementary school, where he will continue to earn $109,446 – the same annual salary he received as a principal – until the end of the school year.
Sidestepping the law
While state public records law requires public school districts to release facts about employee discipline, schools are avoiding public exposure in several ways.
In cases like the HSE suspension, schools provide minimal details about employee discipline that fail to meet state requirements, knowing it could take months or years for the public to gain access to the truth – if a requestor is willing to file multiple complaints and pursue the matter in court.
In the Carmel and Warren Township cases, school districts are trying to sidestep the law by manipulating wording when they take action against staff members. A suspension is referred to as a "leave of absence." Demotions are called "reassignments." And terminations become "resignations." School districts use that tactic in an attempt to dodge state laws meant to protect parents and taxpayers.
And even though schools must provide a factual basis for disciplinary actions that lead to more serious consequences, "factual basis" is not clearly defined in state law, so school districts can – at least for now – interpret the term to mean whatever they want.
"That's not right. Indiana law should be clarified so there is no ambiguity at all," State Sen. Mike Delph, R-Carmel, said. He introduced a bill in December that would have required school districts to follow transparency laws already on the books. He said schools have a responsibility to the public.
"When you're talking about the public's right to know, it's all about accountability. It's about public tax dollars. It's about knowing that public agencies are always acting in the best interest of the public," Delph told WTHR.
But the transparency bill quickly died in the Senate's local government committee because the committee chairman wasn't interested.
"I decided not to hear it," State Sen. Jim Buck, R-Kokomo, said, adding the bill lacked specific details he wanted. Delph says Buck never asked him for any clarifications before deciding to kill the bill.
It means, for now, schools and public agencies continue to keep secrets with few consequences. Even though you're entitled to know why a teacher or coach is disciplined or demoted, chances are, you'll never find out. And you're probably paying to keep the information hidden.
Costly game of hide-and-seek
Several school districts told WTHR they would like to provide more information but were advised not to do so by the outside law firms they hire to give legal advice.
That advice – and the resulting transparency battles – can be expensive.
HSE, for example, has so far paid more than $14,000 in legal bills and insurance deductibles related to withholding information about Coach Wimmer's suspension. The school district has paid attorneys at Noblesville law firm Church, Church, Hittle & Antrim as much as $275-an-hour for legal advice in response to WTHR's open records requests, according to redacted invoices obtained by 13 Investigates. Taxpayers in Hamilton County are paying the legal bills for the school district to hide information from the public.
Warren Central Schools uses the same law firm.
"We act on the recommendation of our legal counsel, and they say we should not make any comment, so we're going to maintain that," Mendez said at last month's school board meeting.
"We do have to follow their advice. I don't know that it's always the best advice, but we hire them to advise us and that's the advice we follow," Cushenberry said.
WTHR has filed APRA complaints against HSE, Carmel Clay Schools and Warren Township Schools, alleging each school district has failed to release documents and details related to employee discipline that parents and taxpayers are entitled to know under state law. The Public Access Counselor is expected to release his opinions in those cases later this month. In the meantime, the Reporters Committee for Freedom of the Press, a national journalism watchdog organization, has partnered with WTHR to pursue legal options for obtaining a factual basis from school districts that take disciplinary action against employees and choose to withhold that public information.
Fine line between transparency and privacy
Withholding disciplinary action from the public is not always designed to hide secrets, according to Dr. Jeff Butts, superintendent of Wayne Township Schools and president of the Indiana Association of Public School Superintendents.
"I want the community to understand as much as possible. At the same time, I also want to be respectful to students and staff. I can't always say as much as I'd like. There's a delicate balance," Butts told WTHR. "If there is something criminal or dangerous to children, that's an immediate. We take care of that right away and it gets reported. But there are times when an employee isn't doing something that puts anyone in harm's way. It can be a simple philosophical issue or circumstances in their own personal life that impact their ability to effectively do their job. In those circumstances, we can't be libelous or slanderous to an individual. If it's not harmful and didn't create a safety situation, we're going to lean on the edge of respecting individuals so they can move on, and we just hope the community can understand that."
Butts said teachers and administrators are evaluated annually to ensure they are effective, and he said that process is not meant to be a punitive one.
"The evaluations are not designed to be a disciplinary process. It's to give them a chance to improve. If an individual loses a position because it's determined [she is] no longer effective, that is not discipline," he said.
Delph still believes school districts should, whenever possible, lean toward transparency to keep the public informed.
"I think communities want to know what's happening. If a teacher is being disciplined, parents, other teachers, citizens in the community have a right to know," the senator said. "It sounds like some [school districts] are doing things right and some are not. When you're talking about our kids and our schools, keeping secrets is just not OK."