TERRE HAUTE, Ind. — Marlene usually ignores the constant barrage of phone calls she receives from telemarketers, but a recent call caught her attention.
"I just thought it sounded like a good thing. It was very convincing."
"They said that Medicare and my primary insurance would pay for me to get this cancer test, and all you had to do was swab the inside of your mouth and mail it in," said the 71-year-old from Terre Haute.
Marlene gave the telemarketer her Medicare identification number, which the caller said was required to determine if she "qualified" for the free screening test. After all, the retiree has a family history of cancer, and the saleswoman who called Marlene and who already seemed to have plenty of information about her insisted the testing was both free and simple.
"I just thought it sounded like a good thing. It was very convincing," Marlene told WTHR.
Three days later, a bright red envelope appeared in Marlene's mailbox. The envelope was marked "URGENT" and "TIME SENSITIVE" and inside was a cotton swab, a test tube, a plastic biohazard specimen bag and a padded return envelope.
Along with the test kit came more phone calls, insisting that Marlene complete her test and mail it back right away. That's when Marlene became suspicious.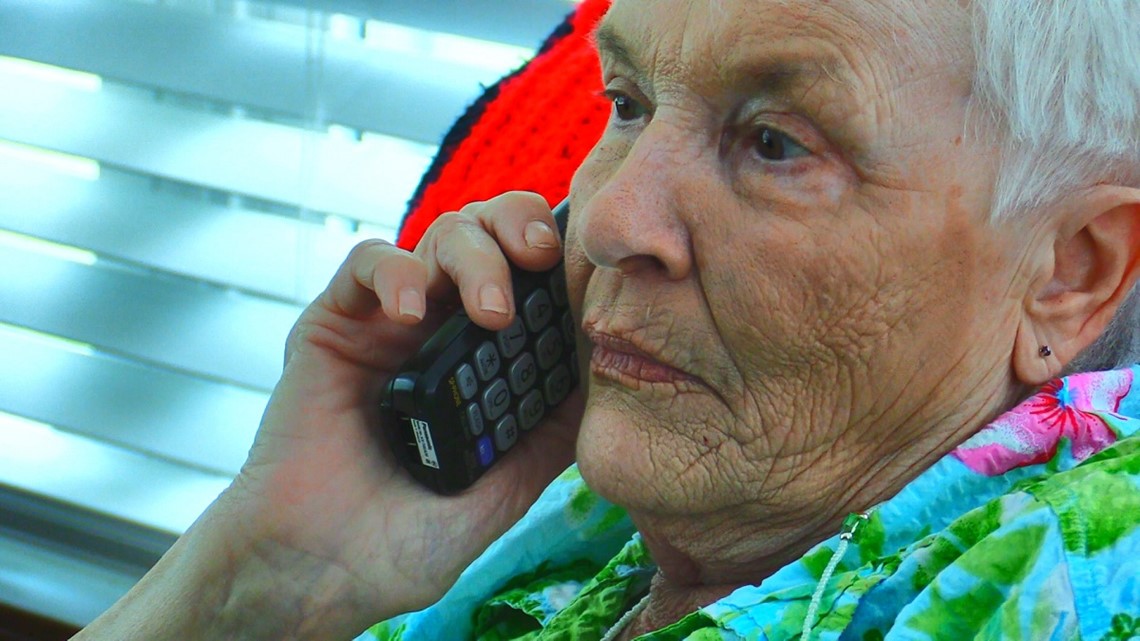 "I thought this is screwy," said Marlene, who asked 13 Investigates not to publish her last name because she worries it might make her an easier target for other telemarketers. "I don't think a legitimate place would call you back every whipstitch wanting to know if you sent your test in yet. I just don't think that would happen. So I thought, 'Something is funny. Something is odd. Something is weird here.'"
Genetic kits are the latest trend in Medicare fraud
Her skepticism is well founded, according to state and federal agencies that say genetic testing kits are the latest trend in Medicare fraud.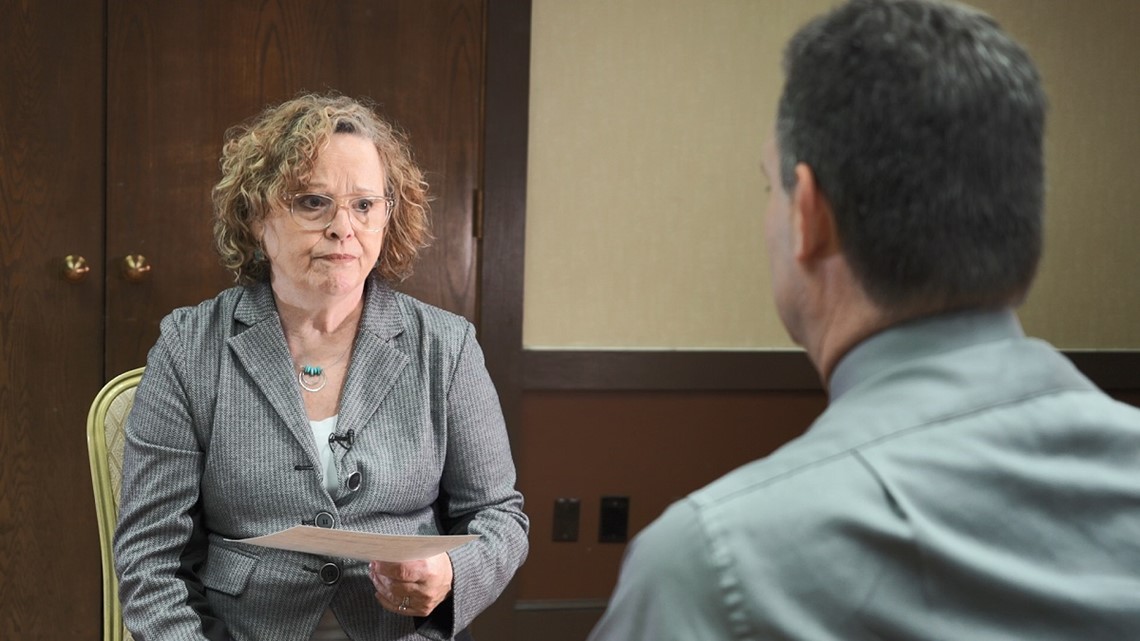 "This is a relatively new scam," said Nancy Moore, director of Indiana's Senior Medicare Patrol program. "It starts with a phone call or they solicit on Facebook or with post cards, and they're also at senior fairs and health fairs. We're starting to hear a lot more about it."
In recent months, several state attorneys general have issued warnings about Medicare and Medicaid scams involving DNA swab tests that detect genetic conditions linked to various types of cancers.
Kentucky Attorney General Andy Beshear launched an investigation after residents in Louisville reported several men driving a van paid Medicaid participants $20 for a DNA sample and their health insurance information. Beshear believes scammers were trying to steal victims' insurance and personal information to get Medicare reimbursement for testing that is not medically necessary.
"Scammers are exploiting Kentuckians' medical needs in an attempt to take in illegal profits," the attorney general said in a press release. "Kentuckians should rely on the advice of their primary care physicians – not someone who is calling them by phone or driving by in an unmarked vehicle."
In Nebraska, scam artists seeking to collect DNA swab samples targeted senior centers and assisted living facilities, prompting warnings from the Nebraska Department of Insurance.
And last month in New Jersey, a scammer was sentenced to 50 months in prison after he used DNA test kits to defraud Medicare out of $430,000. The man told hundreds of seniors in low-income housing they would be vulnerable to heart attacks, strokes, cancer and suicide if they did not agree to the genetic tests, according to the U.S. Attorney's Office.
Marlene reported her suspicious test to her Area Agency on Aging and to Indiana's Senior Medicare Patrol coordinator, who has already filed a complaint with the U.S. Health and Human Services Office of Inspector General.
"They're tracking this pretty heavily right now," said Moore. "The Office of Inspector General is aware of a lot of fraudulent activity. It's a lot of money that Medicare is potentially covering that's usually not medically necessary… We're hearing they're charging between $6,000 and $11,000 [to] Medicare for these screening kits. If it's approved by a doctor, Medicare typically pays only 80%, so the beneficiary could be liable for the remainder."
How this became a scheme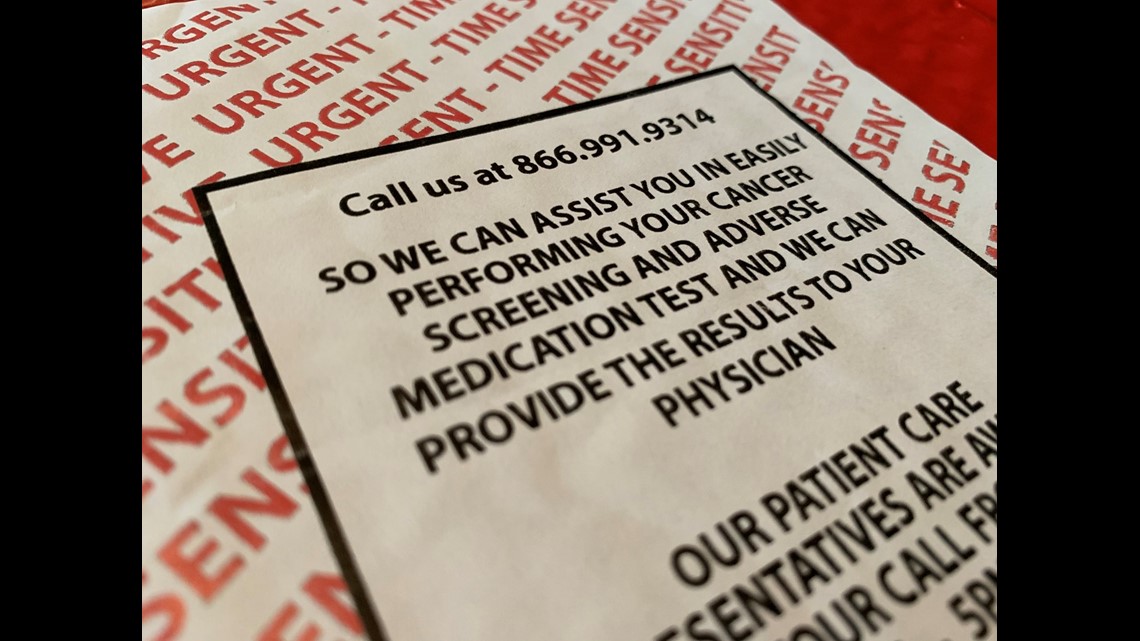 Last year, the Centers for Medicare and Medicaid Services changed a longstanding policy that denied coverage for genetic testing. The agency will now pay for next-generation sequencing DNA tests for individuals with advanced cancer or a family history of certain types of cancer – but coverage is offered only when the test is considered medically necessary and ordered by a physician. The policy change has resulted in a dramatic increase in solicitations as unscrupulous entrepreneurs attempt to cash in on the new rules, sometimes offering kickbacks to doctors who will authorize the testing without ever seeing a patient.
13 Investigates contacted the company that sent Marlene her test kit to ask what type of genetic testing it would conduct for Marlene and what types of cancers could be detected. "It's nothing scary. No craziness. It's just going to tell her if she has the cancer gene," explained a customer service representative. "It's looking for all types of cancer genes, and if she does have it, you're going to see a list of cancers. You'll get a list for sure."
Asked why Marlene was mailed a test kit when she had never discussed genetic testing with her doctor – let alone obtained his authorization for testing -- the call center representative said, "Her doctor doesn't have to approve it. She is fully qualified. She will be getting a phone call from a licensed doctor with her results."
WTHR also asked the customer service representative if her company has any information about its genetic testing services posted online and why the address for Hudson Cancer Testing Center, the location where Marlene was instructed to send her DNA swab sample, is a call center in a strip mall with a temporary staffing agency sign in front and a disconnected phone number. "We haven't gotten around to getting a website or putting up signs yet," she said, adding that the company is "very new."
Multiple follow-up calls to the company – which is not identified in any of the materials mailed with Marlene's testing kit – were all placed on hold for long periods of time before being disconnected.
Marlene tells WTHR she has decided not to mail her DNA test kit to the testing lab in Florida until her doctor can do some investigating.
In the meantime, state and federal authorities are continuing their investigations into DNA swab test solicitations to crack down on suspected fraud.
"It's kind of scary," Marlene said. "They got my Medicare number and know all kinds of stuff about me. That's the part that really bothers me."
How to protect yourself
If a genetic testing kit is mailed to you, don't accept it unless it was ordered by your physician. Refuse the delivery or return it to the sender. Keep a record of the sender's name and the date you returned the items.
Be suspicious of anyone who offers you free genetic testing and then requests your Medicare number. If your personal information is compromised, it may be used in other fraud schemes.
A physician that you know and trust should approve any requests for genetic testing.
Medicare beneficiaries should be cautious of unsolicited requests for their Medicare numbers. If anyone other than your physician's office requests your Medicare information, do not provide it.
If you suspect Medicare fraud, contact the HHS OIG Hotline.
Indiana residents who want to report suspected Medicare fraud can also contact the Senior Medicare Patrol office at 317-205-9201 x 207 or their local Area Agency on Aging at 800-986-3505.