PERU, Ind — Things got heated during Peru's first city council meeting of the year — when residents demanded answers after learning their homes could be contaminated by a known carcinogen.
The news came after cleanup efforts began at a former manufacturing facility.
"Why haven't we let the people know?" said council member Kathleen Plothow during the Jan. 9 meeting.
By the end of the week, Mayor Miles Hewitt posted a letter to citizens on the city's website.
"I am deeply concerned for the citizens of Peru and the residents who live in this area," stated the letter. "The property owners who are going through this do not deserve these intrusions, burdens, and fears; and deserve answers and information."
The notice came months after the city was first notified clean-up efforts were underway. The city got its first letter about the cleanup plan in February 2022, but the mayor told 13News at that time he didn't realize homes were going to be impacted.
Lyndi Cook learned her home on Water Street needed to be tested after receiving a letter from Schneider Electric. She said after a meeting she learned the company wanted to test for cancer-causing vapors.
"It really doesn't feel like home anymore," she said. "It feels like a scary place because we're not sure what's in it."
13 Investigates confirmed Schneider Electric has identified 12 homes that either have been or need to be tested for TCE - or trichloroethylene. In February, the company entered the state's Voluntary Remediation Program to clean up the old Square D facility, which Schneider bought in 1991. While testing for contaminants on the site, they realized contamination has spread into the neighborhood.
By June, it had notified the first homeowner that it wanted to test their air quality.
The company reported it found TCE 5 1/2 to 11 feet below ground. Testing showed the TCE was also below some houses. The concern is that as the chemical evaporates, vapors can pollute the air inside.
Eighty-five-year-old Renata Rairigh recently had her home tested. Low levels of TCE were detected. The levels were below what the Indiana Department of Environmental Management says is acceptable for homes.
Despite the results, Rairigh is still scared.
"I mean living in poisoning, what's my home going to be worth?" she said with tears in her eyes.
Rachel Staller is a mother of four. Her daughter Madalynn has special needs and several disabilities. The day we spoke to her, the child's doctor suggested the family move even before the home could be tested.
"He suggests that we move pretty much immediately," she said.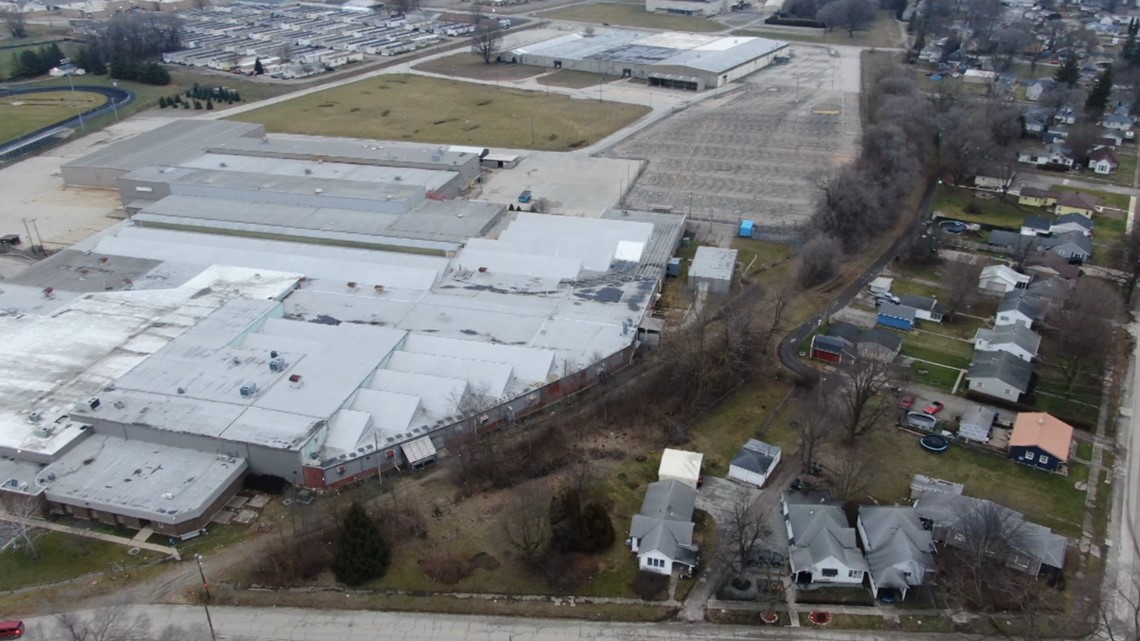 Staller said she's now worried for her daughter's health, but isn't financially prepared to move.
"It's just a lot," she said while wiping tears from her eyes. "Finding a home for us is hard in this area."
Hewitt told 13News his office is working to learn more, but said there's not much his office can do.
"Until we get the results back, we're in the same limbo as the homeowners," he said.
Plothow thinks the city should and can do more, telling 13News that she and some other city leaders are working to form a group to advocate on behalf of homeowners and tenants in these homes. She also reported Schneider Electric offered to buy at least one of the properties after testing.