INDIANAPOLIS (WTHR) — Tyson Foods, Inc. has voluntarily recalled nearly 40,000 pounds of frozen chicken patty product after consumer complaints saying they contained foreign materials.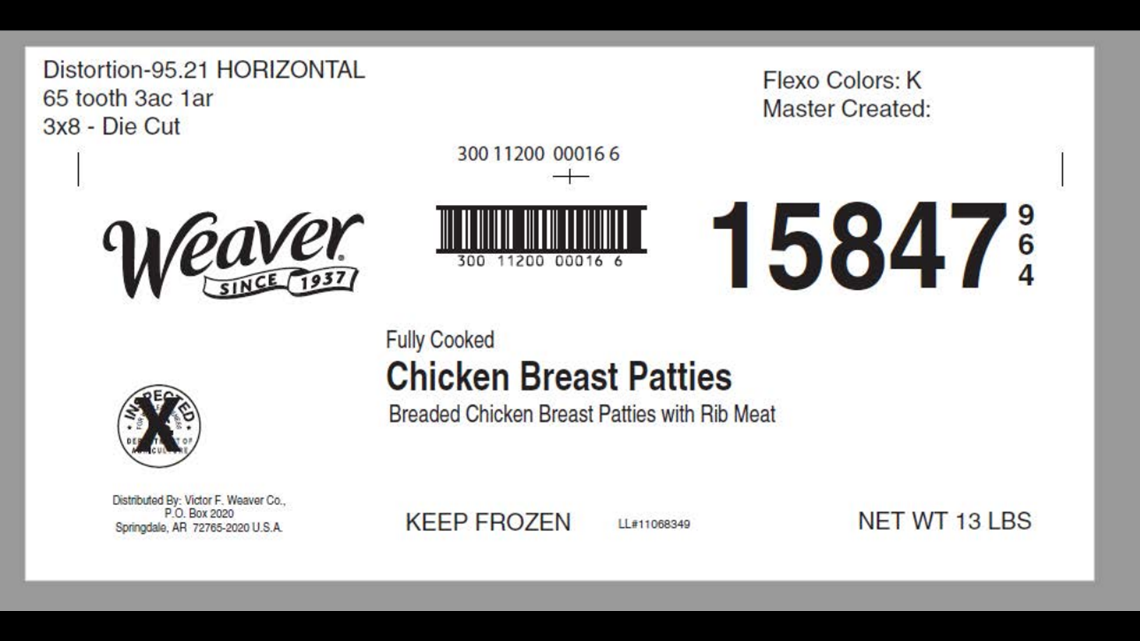 The recall includes Weaver brand frozen breaded chicken breast patties. The product was sold in a 26-oz. resealable bag with best if used by date of Jan. 31, 2020. The chicken has lot numbers 0319PBF0617, 0319PBF0618, 0319PBF0619, 0319PBF0620, 0319PBF0621, 0319PBF0622, 0319PBF0623, or 0319PBF0600.
The chicken was sold nationwide.
Anyone with the chicken patties should throw them out or return them to the store where they were bought.
Anyone with questions about the recall should contact Tyson Foods' Consumer Relations hotline by phone call or text to 855-382-3101.