INDIANAPOLIS — Halloween is quickly approaching, which means the CDC-recommended timeline to get that annual flu shot is upon us.
Ahead of Halloween, the Indiana Department of Health is reminding Hoosier families to get their children vaccinated before they spend the holiday out and about.
Here are additional tips to help keep children healthy this Halloween:
Wash your hands before eating candy.
Avoid costumes that are likely to cause children to touch their eyes, nose or mouth.
If you are feeling sick, do not welcome trick-or-treaters in person. Instead, leave candy on the doorstep.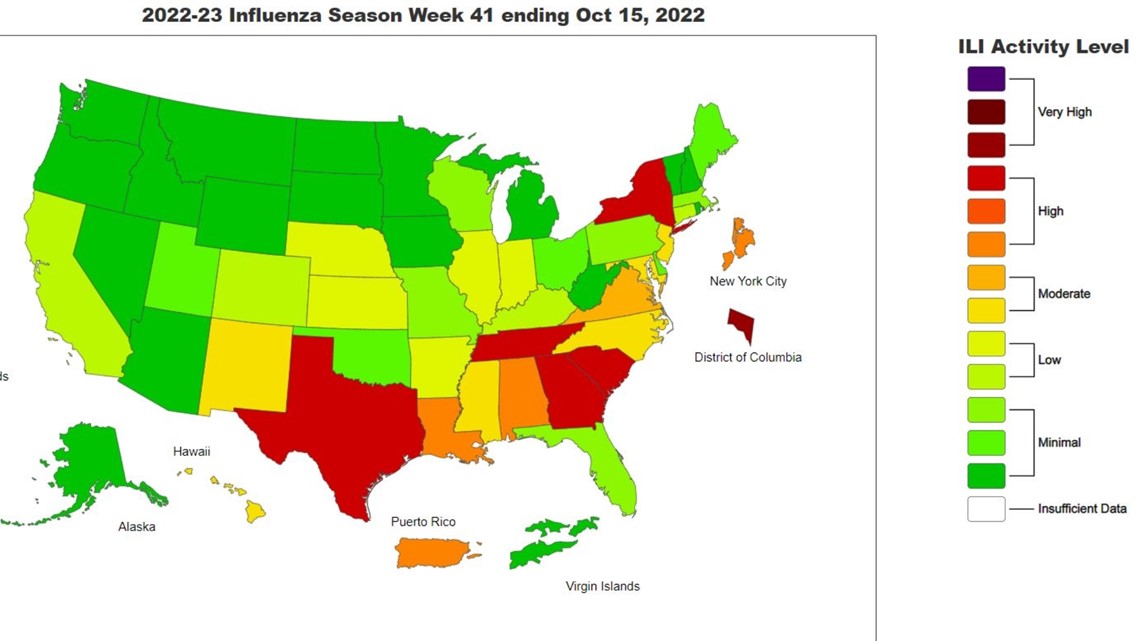 However, data shows the number of flu cases is rising in Midwestern states like Illinois and Ohio, as well as south of Indiana in Kentucky.
Marion County residents who need to schedule a flu shot can reach out to the Marion County Public Health Department online, or call the department's immunization program at 317-221-2122 for help scheduling an appointment.