INDIANAPOLIS — Researchers at IUPUI have developed reusable face masks that can trap and kill the coronavirus.
The Integrated Nanosystems Development Institute originally created the technology last year for a completely different industry: making race cars and airplanes lighter and stronger.
When COVID-19 hit, they adjusted their research to a different need. They are combining nano technology and copper oxide, which is known to have anti-microbial and anti-viral properties. After essentially spraying a thin layer of copper on fabric, regular masks become as effective as N95 masks.
Plus, they can be washed and reused because there's no cross-contamination. The specially-treated material will disable the virus every time.

"We wanted to know, 'Can we coat a fabric that not only captures the virus at nano scale, but also when it captures it, can kill?'" said Integrated Nano Systems Institute Director and Engineering Professor Mangilal Agarwal. "So we put a layer of nano structure on the fabric using an electro-spinning technique, and then simultaneously we also put a layer of copper. The layer of nano structure nylon captures the virus and the copper particles then on contact will kill the virus."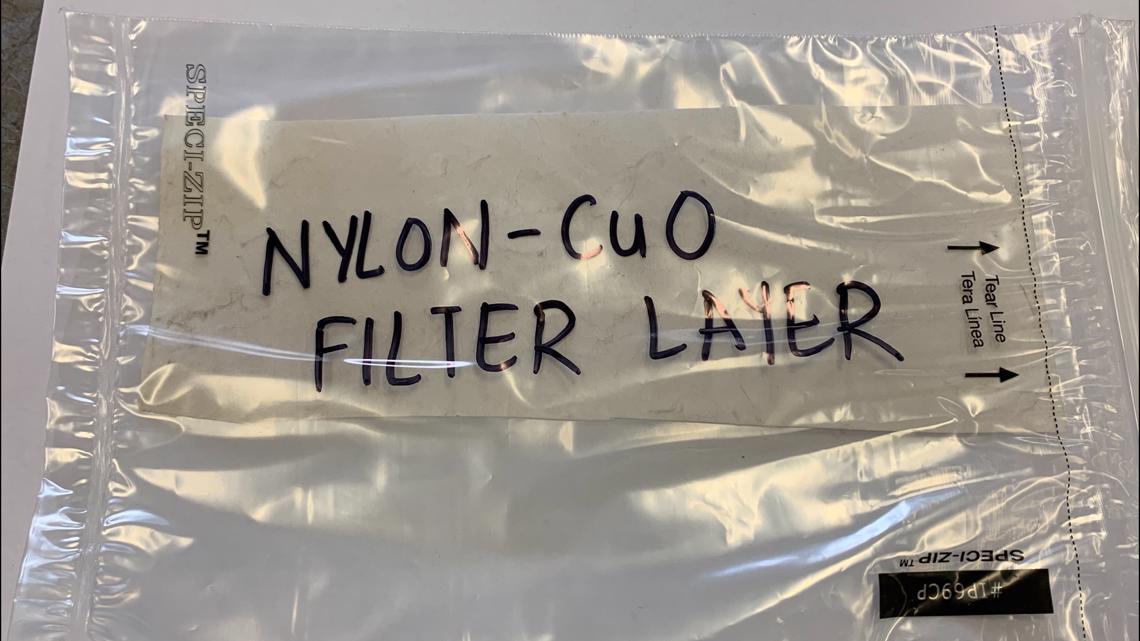 The researchers are looking to manufacture these reusable masks commercially on a large scale sometime in the fall.