INDIANAPOLIS — Tuesday's latest updates on the coronavirus pandemic.
ISDH COVID-19 update
The Indiana State Department of Health reported more than 1,500 new cases of COVID-19 in the state and an additional 48 deaths.
According to the dashboard, today's daily reported deaths is the highest since the start of the pandemic.
In total, more than 150,000 Hoosiers have contracted the virus and more than 3,700 have died from it.
The state's 7-day positivity rate is 6.7 percent, a .2 percent increase from Monday's rate.
3 Indianapolis Public Library branches close for cleaning
The East Washington and Southport branches of the Indianapolis Public Library will be closed Tuesday for deep cleaning due to COVID-19 concerns.
A staff member who had worked at both locations discovered they had been exposed to a family member who tested positive. Both branches are expected to reopen Wednesday, Oct. 21.
Library patrons who visited the East Washington or Southport branch branches on or around Oct. 17-19 are encouraged to self-monitor for any symptoms
The library later said the Warren branch will also close out of an abundance of caution Tuesday due to a separate incident where a staff member may have been exposed to the virus. Like the East Washington and Southport branches, it will undergo a deep cleaning and is expected to reopen Wednesday.
Outbreak at Lebanon LTC facility kills 4
The Boone County Health Department has confirmed a COVID-19 outbreak at Signature Healthcare at Parkwood in Lebanon. There are 37 residents and employees who have tested positive for the virus. Four residents have died as a result.
The Indiana State Department of Health is working with the facility to provide aid in the form of support, additional testing, and other mitigation efforts.
Whitestown announces Halloween plan
Whitestown Parks and Recreation has come up with a plan for the community to celebrate Halloween in a safe and fun way. The town will host a trick-or-treating event Oct. 24 from 4-8 p.m.
It's called the Trick-or-Treat Trail. Businesses and organizations will be safely spread out around Anson Acres Park handing out candy.
Families can follow the one-way path around the park's parking lot, then choose to continue onto the spooky trail in the woods.
"We encourage families to practice social distancing by staying at least six feet from other people who are not from their household," Whitestown Parks Director Savannah Solgere said. "Wearing a mask is also encouraged and hand sanitizer stations will be available throughout the event."
Free parking will be available at the corner of East 450 South and Anson Boulevard. For more information on the event, click here.
Purdue head football coach to miss opener vs. Iowa after second positive test
Purdue coach Jeff Brohm is expected to miss Saturday's season opener against Iowa after a second test confirmed he has COVID-19.
Big Ten protocol requires players who test positive to sit out 21 days but staff members are required to isolate 10 days.
Brohm will not be on the sideline this weekend. Instead, offensive coordinator Brian Brohm will be calling plays.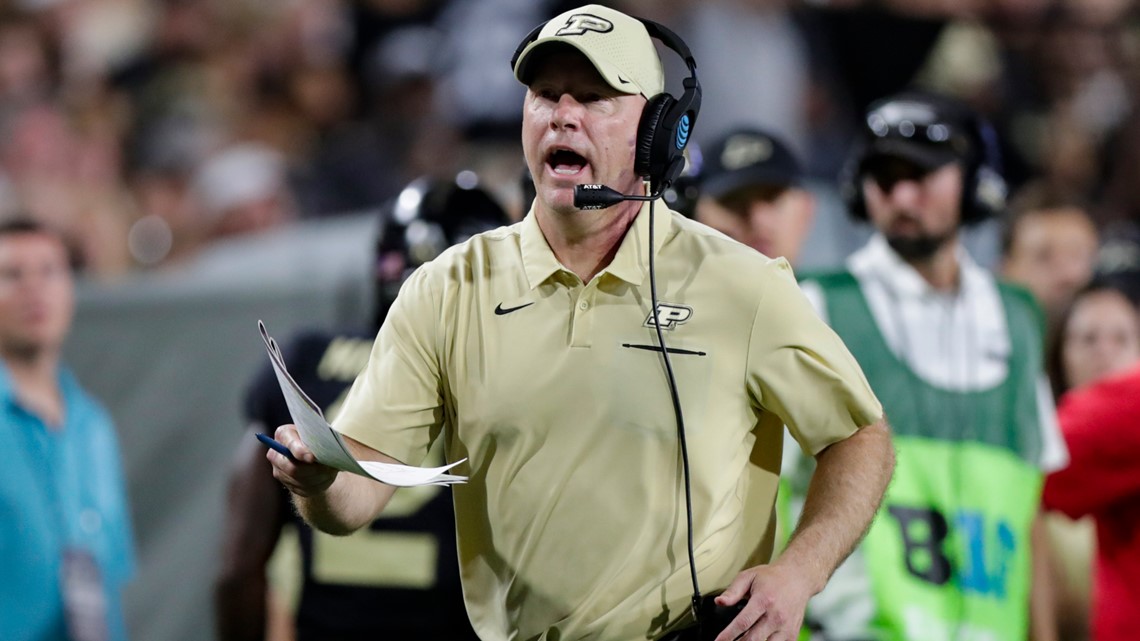 Purdue University also put out a reminder to football fans that there will be no tailgating permitted in any of their parking lots until further notice.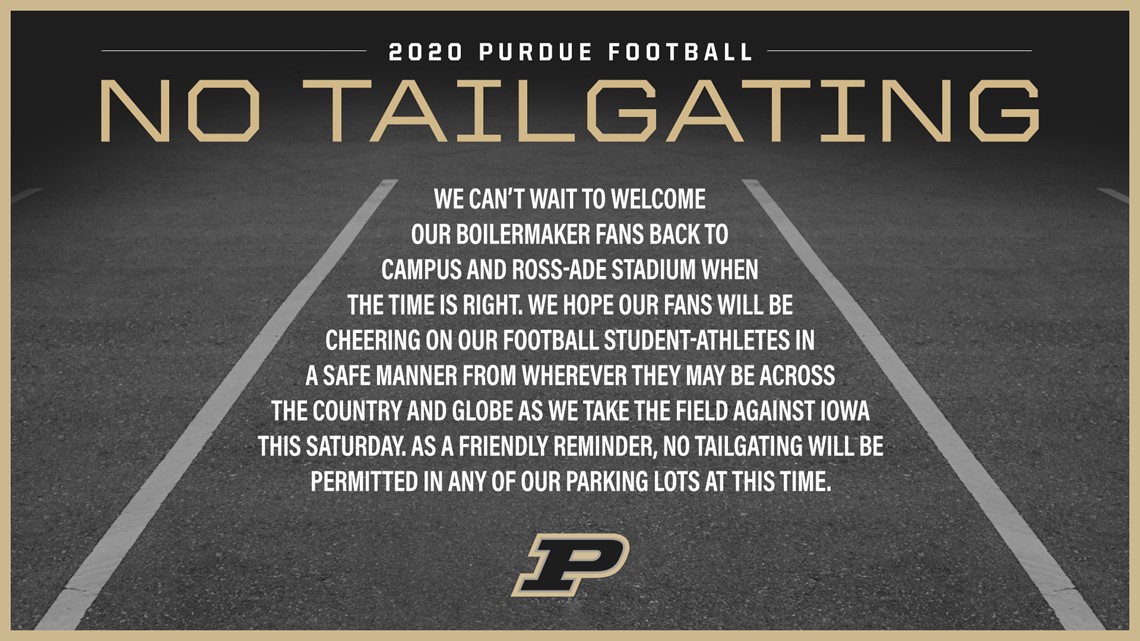 Latest US, world numbers
There have been more than 8.21 million confirmed cases of COVID-19 in the U.S. as of 3:30 a.m. ET Tuesday, according to Johns Hopkins University. There have been more than 220,000 deaths and 3.27 million people recovered.
Worldwide, there have been more than 40.4 million confirmed cases with more than 1.11 million deaths and 27.7 million recoveries.
The real number of people infected by the virus around the world is believed to be much higher — perhaps 10 times higher in the U.S., according to the Centers for Disease Control and Prevention — given testing limitations and the many mild cases that have gone unreported or unrecognized.
For most people, the coronavirus causes mild or moderate symptoms. For some, especially older adults and people with existing health problems, it can cause more severe illness like pneumonia, or death.
COVID-19 relief, stimulus checks may be far off as Tuesday deadline looms
House Speaker Nancy Pelosi reported some progress in advance of a Tuesday deadline for reaching a pre-election deal with President Donald Trump on a new coronavirus relief package, but the same core problems bedeviling the effort remain in place despite optimistic talk from the president and his team.
Pelosi negotiated for nearly an hour Monday with Trump's top emissary, Treasury Secretary Steven Mnuchin, and a top aide called it productive. Pelosi hopes that further work will offer "clarity on whether we will be able to pass a bill before the election," said spokesman Drew Hammill.
"Finally, they have come to the table and we're going to try to get something done," Pelosi said on MSNBC Monday evening. "Let's make a judgment. We may not like this, we may not like that but let's see on balance if we can go forward."
But with time nearly up for Congress and the White House to deliver aid to Americans before the election, the question remains: If not now, when?
It's a key consideration for Trump, who has talked up the prospect of another package as he asks voters for a second term, and for Democrats hopeful that their nominee, Joe Biden, is on the cusp of winning the White House in November.
The dynamic has created a tricky position for Pelosi, whose tough approach to the talks amid durable GOP opposition to a potential deal of almost $2 trillion has left all sides staring at the very real potential of the negotiations failing. Pelosi is angling for the best deal she can get — maybe that's now, maybe it's later. It's a risk she's willing to take.
Senate Majority Leader Mitch McConnell, meanwhile, is pushing ahead with votes this week on GOP measures that stand little chance of advancing.
Trump has upped his offer to $1.8 trillion or more and insisted Monday that "the Republicans will come along" if a deal is reached. But Republicans have spent months talking about a smaller aid package and the top GOP vote-counter, Sen. John Thune, said Monday that "it would be hard" to find the necessary Republican support for passage of any agreement in that range.
Without an agreement at least in principle by Tuesday, Pelosi says it'll be too late to enact anything by Election Day. And if history is any guide, prospects for a deal in the lame-duck session after the election could be dim.
Ireland limits travel to 3 miles in strict COVID-19 lockdown as cases surge
Ireland's government is putting the country at its highest level of coronavirus restrictions for six weeks in a bid to combat a rise in infections.
Premier Micheal Martin said Monday the measures take effect at midnight Wednesday and run until Dec. 1.
People are being asked to stay at home, with exercise allowed only within a 3-mile radius of their home. Only essential stores can open. Restaurants and bars can provide only takeaway service. No social or family gatherings will be allowed in homes or private gardens, but schools will remain open to prioritize education.
The Guardian reports a graduated fine system will be levied for people who break the 3-mile limit. Accommodations will be made for people living or parenting alone.
Ireland — population 4.9 million — had reached nearly 51,000 confirmed cases of COVID-19 Monday, according to a Johns Hopkins University tracker. But after a relatively quiet summer, with cases rarely passing 50 per day, there has been a noticeable surge since the start of September. Ireland recorded at least 1,000 new cases in five of the past 10 days. Prior to that, it had only recorded two days over 1,000 cases this year.