INDIANAPOLIS (WTHR) — ​Tuesday, Oct. 1 is the beginning of Breast Cancer Awareness Month.​
While it is recommended that women begin getting mammograms at the age of 40, it is important to recognize that it can happen at an earlier age.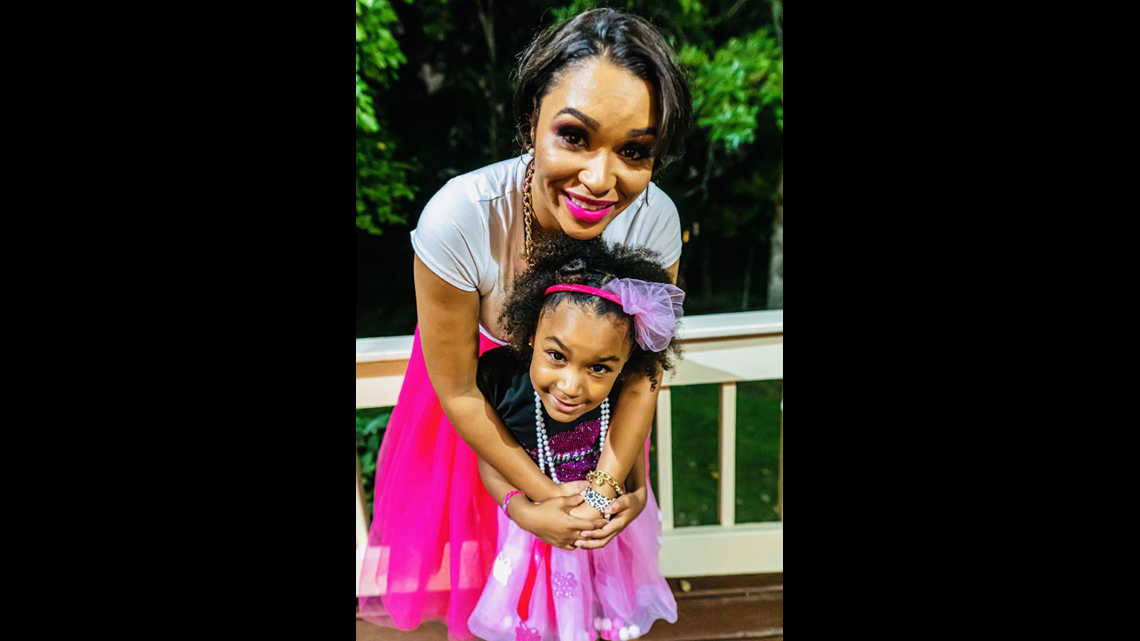 Autumn Carter is just 30 years old and is now battling breast cancer.
She's not doing it alone, her family and friends are giving her their support and love.
"Father God, thank you for the blessing of family and friends," said Damon Martin, as he leads prayer with about 40 people who stand in a circle that will never be broken. ​
​Martin continues to pray, "You are our creator. You're the one who provides our healing."​
​They're asking God to heal his step-daughter.​
Her beautiful smile is sometimes broken with the unbearable sadness that no one should ever feel.​
​"So when I got the call from the doctor, I was in complete and total shock and awe, and felt like my life had flashed before my eyes and I thought that my life was basically over," Carter said.​
"I thought that my life was basically over."
At 30 and in the prime of her life, she is asking herself, like many other cancer patients, "Why me?​"
"The first thing that went through my mind was my daughter. I have a 7-year-old, that's the only thing I could really hold on to because I'm like how am I going to care for her,"​ Carter said.
Autumn doesn't fit the typical breast cancer profile. ​
​The median age of diagnosis for women in the United States is 62.​
Fewer than 5 percent with breast cancer in the nation are younger than 40, which is the recommended age to get your first mammogram. ​
"People fear mammograms because what if you find something, well what if you don't? Have you ever asked yourself that? What if you don't find anything? What if you wait two years too late? What if you don't do anything when you notice something is there?" said Autumn's surgeon Dr. Monet Bowling. "I think the great thing about Autumn she is 30 and she paid attention to her body."​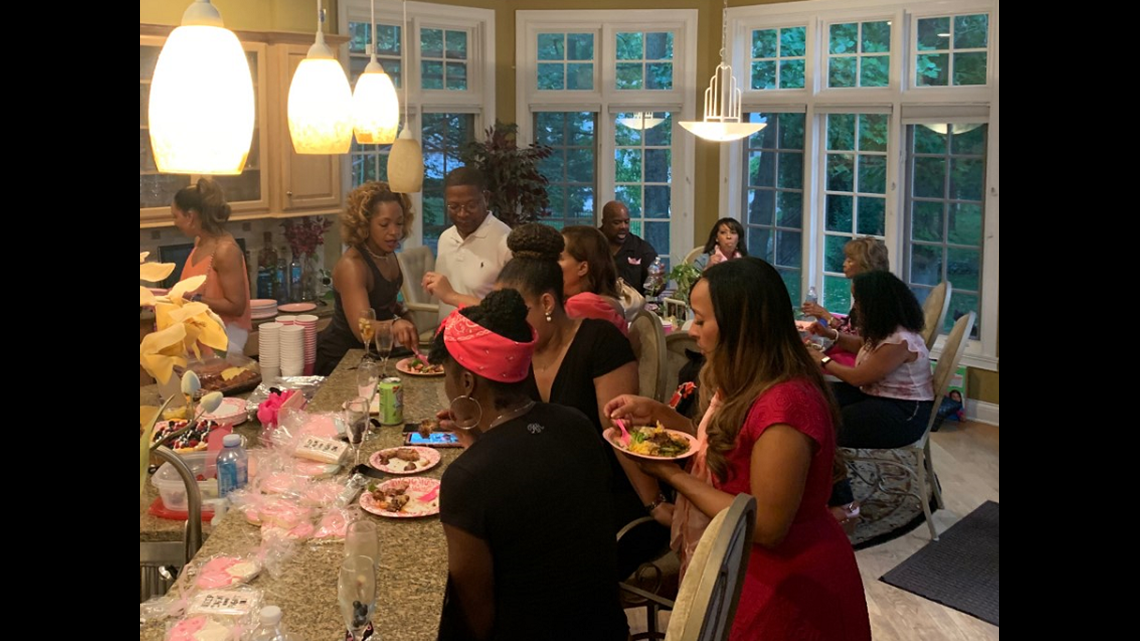 The gift of giving Autumn the support she needs is what this gathering is all about, just days before her mastectomy.​
​"I'm overwhelmed with joy, love and gratitude,"​ Carter said.
​"Our convoy of hope is making sure we celebrate and walk with you," said Ashley Gurvitz, one of Carter's friends.
​Donielle Martin said she told her daughter after the diagnosis, "'I'm your mother, and I'm in this journey with you. So we are in this together.' I said I have to do something bigger for her to show her how much love that you've given me that we can give her, and they were like, 'We got you Donielle.'"​
​Mom got all of their family and friends, some who wore pink tutus, to put together a party called "STILL I RISE!" ​
"When I sent them the text I said, 'My daughter is going through this and I need y'all,'" Martin said.​
​The greatest gifts from family and friends are their love and commitment to walk with her through this challenge.​
​The words of the late poet Maya Angelou surround them with hope.​
​"Just like moons and like suns, with the certainty of tides. Just like hopes springing high, STILL I'LL RISE," reads family friend Marisa Riggins.
​As the song "I Rise Up" by Andra Day plays softly in the background, Carter says, "On the count of three!"​
​Everyone is holding pink and white balloons. ​
​Carter says, "One, two, three!​"
​They all release the balloons and their grief so they can celebrate life!.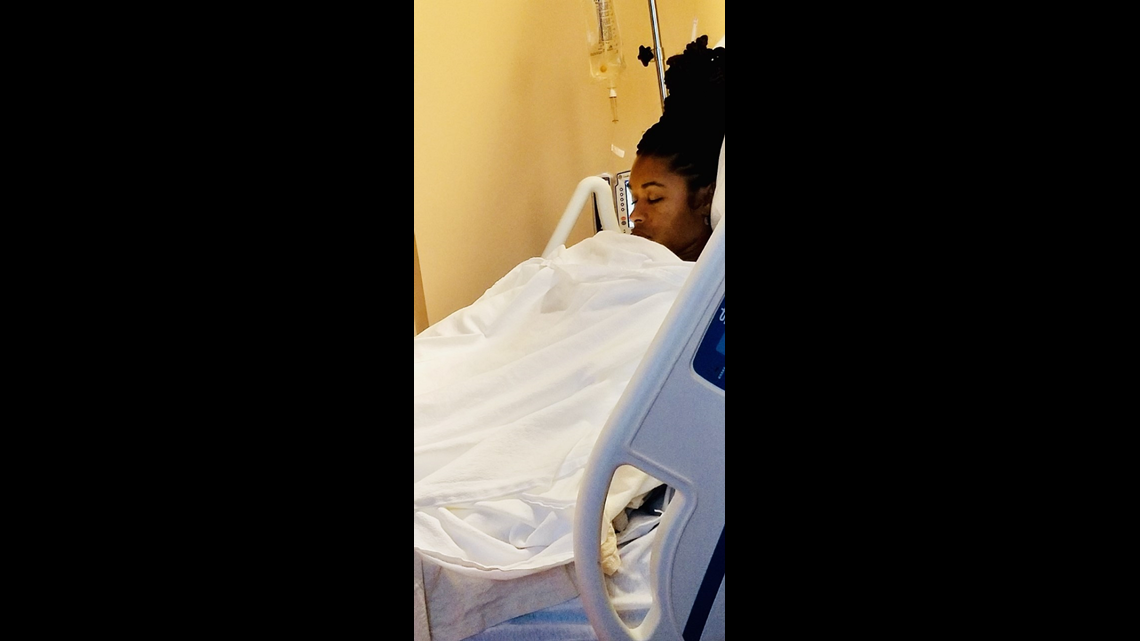 ​In unison they shout, "Still I Rise!"​
"For the ones who have been diagnosed, you're going to be okay, you are going to be okay. I know that, because I, too, thought that my life was over, and it's just beginning,"​ ​Carter said.
​​Autumn Carter had a double mastectomy Sept. 18.
During surgery, doctors found that 10 out of 16 lymph nodes had cancer.
She will now have to undergo chemotherapy and radiation, with a PET scan scheduled for Oct. 3 to see if there is cancer anywhere else in her body.
Carter remains prayerful, and says she can't wait to be in remission so she can attend law school. She also wants to become an outspoken advocate for self-breast exams and early detection, especially for younger women.
Breast Cancer Resources