INDIANAPOLIS — Hospitals are under serious strain right now, with more patients and fewer nurses to care for them. In Tippecanoe County, where COVID cases are up 71% and where Purdue just brought back mandatory masks indoors, two hospitals are maxed out almost daily.
"Hospitals are struggling at this point," said Dr. Daniel Wickert, vice president of medical affairs at Franciscan Health Western Indiana.
"Our staff is, and our facilities are, stressed and exhausted," added Dr. Jim Bien, chief medical officer at IU Health Arnett. "Our capacity is full. It has been for a number of weeks."
It's a perfect storm: more patients, sicker patients and not enough nurses to care for them.
Franciscan was down 18 nurses Tuesday and had to temporarily close its palliative care unit because staffing is so short.
Many nurses are simply burned out after a year-and-a-half of non-stop COVID care.
"We have staff that are just resigning, saying, 'Look, I can't take this anymore. I can't do this anymore,'" Wickert said.
"They've all worked so hard, but now some people are saying I'm kind of done," added Bien.
This is happening just as the highly-contagious delta variant brings a new wave of COVID patients into hospitals.
Franciscan Health and IU Health Arnett in Lafayette both have double to four times the number of COVID-19 patients than they did just six weeks ago. On Tuesday, there were about a dozen COVID-19 patients at Franciscan and about 22 at Arnett.
While that's not near the peak they saw in January, hospital leaders say the contagious delta variant, combined with not enough vaccinations and fewer health restrictions like masking, is pushing numbers up fast.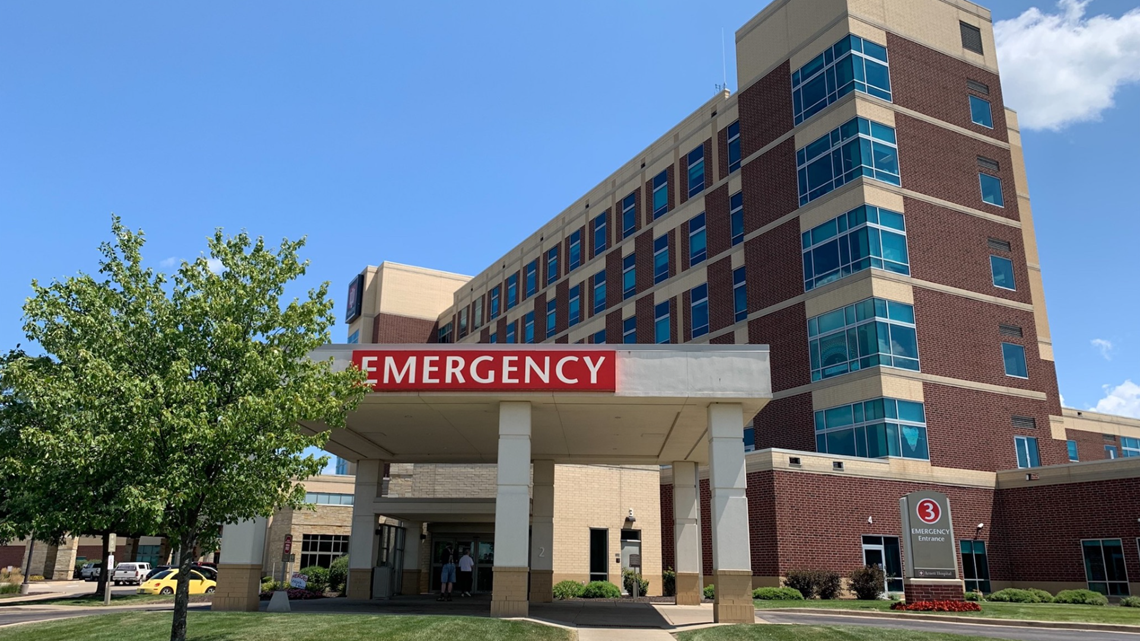 Most of the COVID patients now are are also sicker and stay longer in ICU and some are younger, in their 30s, 40s and 50s.
"And none of them are vaccinated," Wickert said. "Also, of the 12 we have this morning, eight of those are in the ICU and a number of those are on vents. And we've not seen that for quite awhile so now we're seeing sicker patients."
That's on top of a surge in people with other illnesses, from RSV to heart attacks to COVID complications, ending up hospitalized.
It's pushed capacity to the brink.
"We've had to go on diversion, which is basically telling EMS, 'Please don't bring us any more ambulances for a period of time' more times in the last three months than I've seen in the last ten years," Bien said, "so it's dramatic."
"We can't transfer people outside of the institution because there's no place to send them to," Wickert added. "In Indianapolis, many of the hospitals in Indianapolis are full. We even called Crown Point and they were full. They were on diversion this morning and that's the problem, it's not just us, it's everybody's experiencing the same thing."
Hospital leaders are encouraging a return to masks and social distancing, especially with back-to-school season here and they say vaccination is key to easing this crisis of care.
Unlike the last surge they experienced months, ago, these hospitalizations are preventable as long as people get the vaccine.
"Please get vaccinated," Wickert said. "The impact it has on the community, the impact it has on the hospitals is significant."