INDIANAPOLIS — State Health Commissioner Dr. Kris Box tested positive for COVID-19, according to the Indiana Department of Health.
IDH said Box tested positive through a rapid test Tuesday morning after becoming symptomatic Monday night. Her symptoms included muscle aches, chills, coughing and a sore throat.
Box also took a PCR test, which is being sent to a lab to determine if she has been infected with the omicron variant.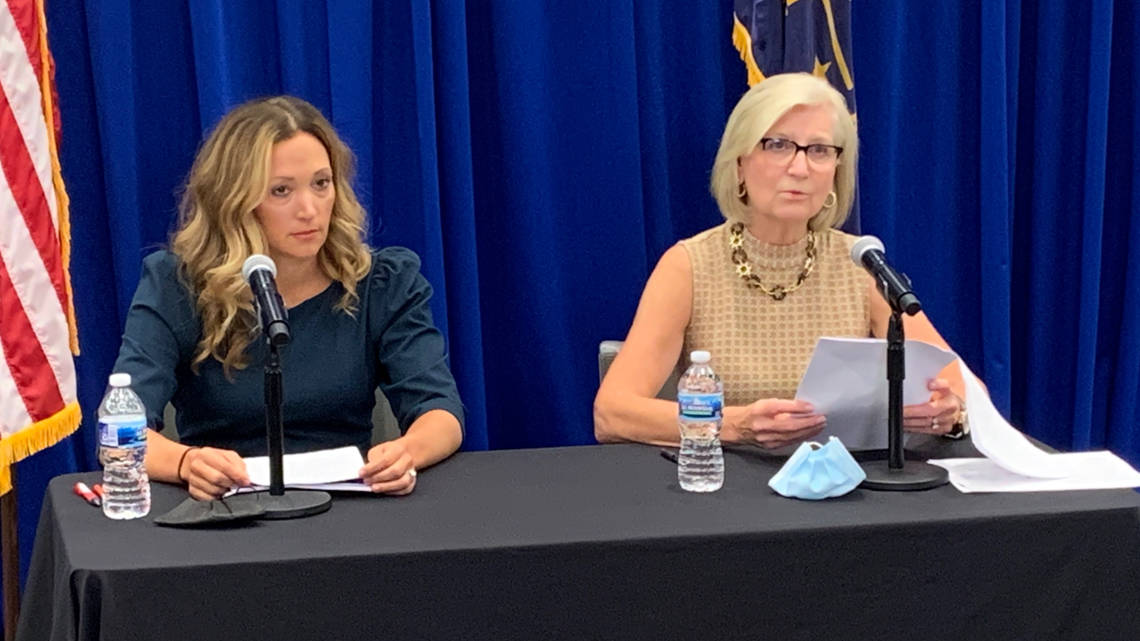 On Tuesday, IDH reported 8,533 new positive cases and a seven-day positivity rate of 20.5%.
According to IDH, Box is fully vaccinated and got her booster dose in November. IDH reports there have been an estimated 113,000 Hoosiers to have a breakthrough case since Jan. 18, 2021.
Box previously tested positive for COVID-19 in October 2020. IDH said an estimated 15,000 Hoosiers have been re-infected with COVID-19.
What other people are reading: