Boone County Jail COVID free
After dozens of inmates and some staff members tested positive for COVID-19 in July, the Boone County Jail is currently COVID free.
The cases in July prompted the sheriff's office to reinstate COVID-19 policies that were in place during the height of the pandemic, including limiting rehabilitation and mental health programs. Those restrictions are remaining in place for the time being.
CDC urges COVID vaccines during pregnancy
Expectant women run a higher risk of severe illness and pregnancy complications from the coronavirus, including perhaps miscarriages and stillbirths. But their vaccination rates are low, with only about 23% having received at least one dose, according to CDC data.
The updated guidance comes after a CDC analysis of new safety data on 2,500 women showed no increased risks of miscarriage for those who received at least one dose of the Pfizer or Moderna vaccine before 20 weeks of pregnancy. The analysis found a miscarriage rate of around 13%, within the normal range.
Martinsville varsity and JV football teams quarantined
The Martinsville High School JV and varsity football teams are under quarantine after a positive COVID-19 case within the team.
Unvaccinated team members began a 10-day quarantine on Monday. Since then, multiple cases within the team have been confirmed. Classes at Martinsville High School started today, so this did not impact the general school population.
The team had to cancel its scrimmage versus Columbus East that was scheduled for Friday.
The season opener versus Bedford North Lawrence has been moved to Saturday, Aug. 21 at noon.
ISDH update
The Indiana State Department of Health is reporting 19 more COVID-19 deaths. The state has now seen 13,690 total deaths from COVID-19.

Indiana also reported 2,507 new cases of coronavirus.
Southern Indiana school district temporarily moves to virtual learning due to COVID-19
Scott County District 1 announced Tuesday that the district will move to virtual learning starting Aug. 11 due to COVID-19.
In a Facebook post, the Scottsburg, Indiana, school district said the decision was made due to a high number of positive cases and an "extremely high" rate of students in quarantine. The district hopes to return to in-person instruction on Aug. 23.
"As always, the health and safety of our students is our number one priority. We will continue to monitor the positivity rate in our county and will react accordingly, the district said.
In a follow-up post, the district asked families to inform the school if their student tests positive for COVID-19. The district will use that information to figure out when it is safe to return to school.
Latest US, world numbers
There have been more than 36.05 million confirmed cases of COVID-19 in the United States as of 3:30 a.m. ET Wednesday, according to Johns Hopkins University. There have been more than 618,000 deaths recorded in the U.S.
Worldwide, there have been more than 204.02 million confirmed coronavirus cases with more than 4.31 million deaths. More than 4.48 billion vaccine doses have been administered worldwide.
For most people, the coronavirus causes mild or moderate symptoms. For some, especially older adults and people with existing health problems, it can cause more severe illness like pneumonia, or death.
Hospitals run low on nurses as they get swamped with COVID
The rapidly escalating surge in COVID-19 infections across the U.S. has caused a shortage of nurses and other front-line staff in virus hotspots that can no longer keep up with the flood of unvaccinated patients and are losing workers to burnout and lucrative out-of-state temporary gigs.
Florida, Arkansas and Louisiana all have more people hospitalized with COVID-19 than any other point in the pandemic, and nursing staff is being stretched thin.
The U.S. is averaging more than 116,000 new coronavirus infections a day along with about 50,000 hospitalizations, levels not experienced since the winter surge. Unlike other points in the pandemic, hospitals now have more non-COVID patients for everything from car accidents to surgeries that were postponed during the outbreak.
That has put even more burden on nurses who were already fatigued after dealing with constant death among patients and illnesses in their ranks.
"Anecdotally, I'm seeing more and more nurses say, 'I'm leaving, I've had enough,'" said Gerard Brogan, director of nursing practice with National Nurses United, an umbrella organization of nurses unions across the U.S. "'The risk to me and my family is just too much.'"
Stevie Nicks cancels all 5 2021 performances over coronavirus concerns
Stevie Nicks has canceled five forthcoming performances at music festivals, citing coronavirus concerns, she said in a statement Tuesday.
Nicks had been scheduled to headline one day each of BottleRock Napa Valley in California and the Jazz Aspen Festival in Colorado in September. In October, she was to have played two days of the Austin City Limits Music Festival and one day of the New Orleans Jazz and Heritage Festival.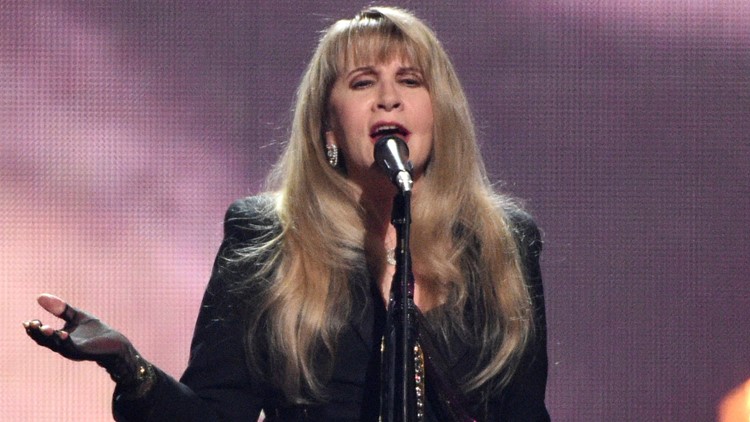 "These are challenging times with challenging decisions that have to be made. I want everyone to be safe and healthy and the rising Covid cases should be of concern to all of us," the 73-year-old singer said in the statement. "While I'm vaccinated, at my age, I am still being extremely cautious and for that reason have decided to skip the 5 performances I had planned for 2021."
Most of the festivals themselves are moving forward with replacement headliners. Country star Chris Stapleton will take Nicks' place at BottleRock.
"Because singing and performing have been my whole life, my primary goal is to keep healthy so I can continue singing for the next decade or longer," Nicks' statement said. "I'm devastated and I know the fans are disappointed, but we will look towards a brighter 2022."
What other people are reading: