Next batch of stimulus checks going out this week
The Treasury Department and Internal Revenue Service announced Monday that the second batch of payments is being issued this week.
However, the agencies noted that a large number of the payments going out now will also be mailed. So those who won't see a direct deposit on March 24, should watch their mail carefully for a paper check or prepaid debit card.
Treasury and IRS said that additional batches of payments will be going out on a weekly basis moving forward.
ISDH cases, vaccinations update
The Indiana State Health Department reports 516 more positive cases and one more death from COVID-19. Indiana has recorded a total of 678,416 positive cases of the virus and 12,537 confirmed deaths. An additional 410 deaths are categorized as "probable."
As of Monday morning, 954,578 Hoosiers are fully vaccinated. More than 1.4 million had received the first dose of either the Pfizer or Moderna vaccine, while nearly 912,000 have received both; 42,621 Hoosiers have received the single-shot Johnson & Johnson vaccination.
Some players, fans to attend NFL Draft in person
With nearly a month to go until the event takes place, the NFL has announced its official plans to move forward with the 2021 NFL Draft in Cleveland with fans and prospects permitted to attend.
A select number of prospects set to be selected will take the stage in Cleveland, with fans, media, NFL Network, ESPN and ABC crews also on site.
The NFL has also announced plans for the "Inner Circle presented by Subway," which will give fans selected by each of the league's 32 teams a front-row seat to the draft. According to the league, selected to sit in the "Inner Circle" must be fully vaccinated for COVID-19.
Other plans announced on Monday include that headlining musical acts will be performing on the main stage in each of the three days of the draft. All fans attending the draft will also be required to wear face coverings and practice proper social distancing.
Hoosiers 40 and older eligible for vaccine starting Monday
Indiana authorities are adding residents between the ages of 40 and 44 to those eligible to receive a COVID-19 vaccine starting Monday, March 22. Indiana had previously limited vaccines to those 45 years old and older.
Appointments for those between the ages of 40 and 44 will become available starting Monday. Eligible Indiana residents can schedule an appointment to receive a vaccine by visiting ourshot.in.gov or calling 211.
Health care workers, long-term care residents, first responders and educators up to grade 12, along with other school workers such as classroom aides, bus drivers and cafeteria workers, are also eligible to sign up to be vaccinated against COVID-19.
To schedule a vaccine, visit ourshot.in.gov and select a location from one of more than 450 clinics around the state. Hoosiers who do not have a computer or cell phone or those who need assistance scheduling an appointment can call 211 or contact one of Indiana's Area Agencies on Aging, or AARP.
US data finds AstraZeneca's COVID-19 vaccine effective for all ages
AstraZeneca's COVID-19 vaccine provided strong protection against disease and complete protection against hospitalization and death across all age groups in a late-stage U.S. study, the company announced Monday.
AstraZeneca said its experts also identified no safety concerns related to the vaccine, including a rare blood clot that was identified in Europe. Scientists found no increased risk of clots among the more than 20,000 people who got at least one dose of the AstraZeneca shot.
Although AstraZeneca's vaccine has been authorized in more than 50 countries, it has not yet been given the green light in the U.S. The U.S. study comprised more than 30,000 volunteers, of whom two-thirds were given the vaccine while the rest got dummy shots.
In a statement, AstraZeneca said its COVID-19 vaccine had a 79% efficacy rate at preventing symptomatic COVID and was 100% effective in stopping severe disease and hospitalization. Investigators said the vaccine was effective across all ages, including older people — which previous studies in other countries had failed to establish.
Latest US, world numbers
There have been more than 29.81 million confirmed cases of COVID-19 in the United States as of 12:30 a.m. ET Monday, according to Johns Hopkins University. There have been more than 542,000 deaths in the U.S.
Worldwide, there have been more than 123.15 million confirmed cases with more than 2.71 million deaths and 69.77 million recoveries.
The real number of people infected by the virus around the world is believed to be much higher — perhaps 10 times higher in the U.S., according to the Centers for Disease Control and Prevention — given testing limitations and the many mild cases that have gone unreported or unrecognized.
For most people, the coronavirus causes mild or moderate symptoms. For some, especially older adults and people with existing health problems, it can cause more severe illness like pneumonia, or death.
White House Easter Egg roll canceled again
The White House will not be hosting an in-person Easter Egg Roll for the second year in a row, due to the coronavirus pandemic.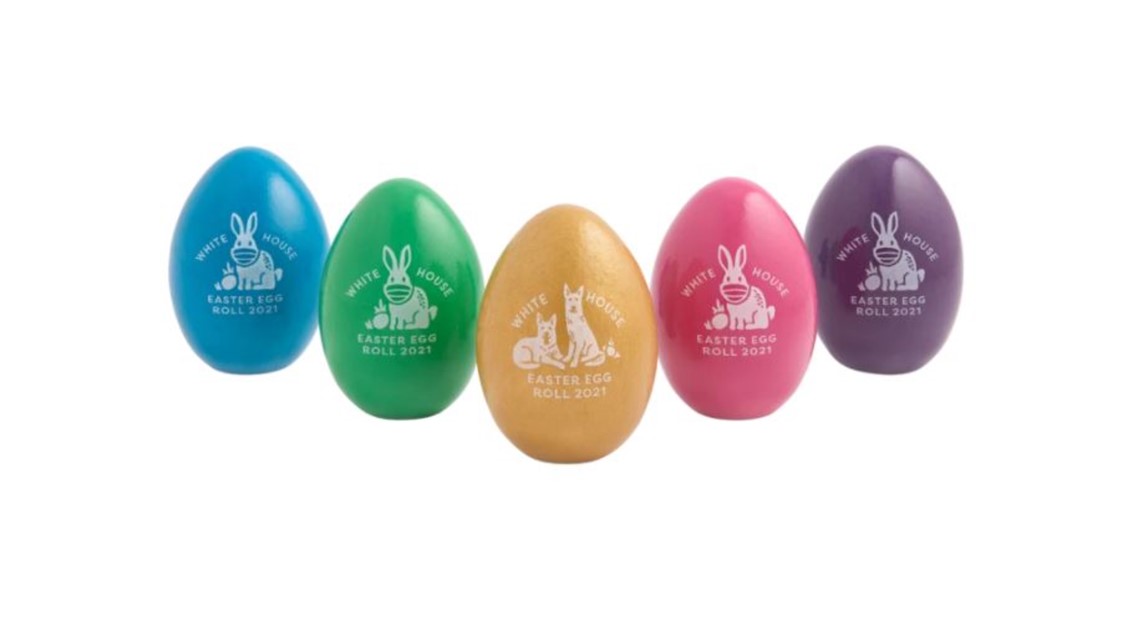 The official set, now available for purchase online, also includes a design of an Easter bunny wearing a face mask, along with the president and first lady's signatures.
The tradition of the White House Easter Egg Roll dates back to 1878 when President Rutherford B. Hayes opened the grounds to children on Easter Monday, according to the WHHA.