INDIANAPOLIS (WTHR) — Behind the N-95 mask and scrubs is a warrior.
"I'm scared every day," said ICU Nurse Carmen Puckett. "I check my temperature every day and every night."
Health care workers are on the front line of this global pandemic. But warriors are courageous in the face of fear.
As an ICU nurse Puckett said she's used to seeing people on ventilators.
"The moment I realized it was a lot worse was when every single patient was as sick as the one next to them," said Puckett. "We have a 24-bed unit. In typical scenarios, we'd have half the patients on ventilators, but they would be sick enough that they would need medication. But now the whole unit is on a ventilator. They're all on medication. They're all on sedatives to help them keep going. It's very different. It's very different," she said as her eyes opened wide.
But the impact of the pandemic is not only felt at work.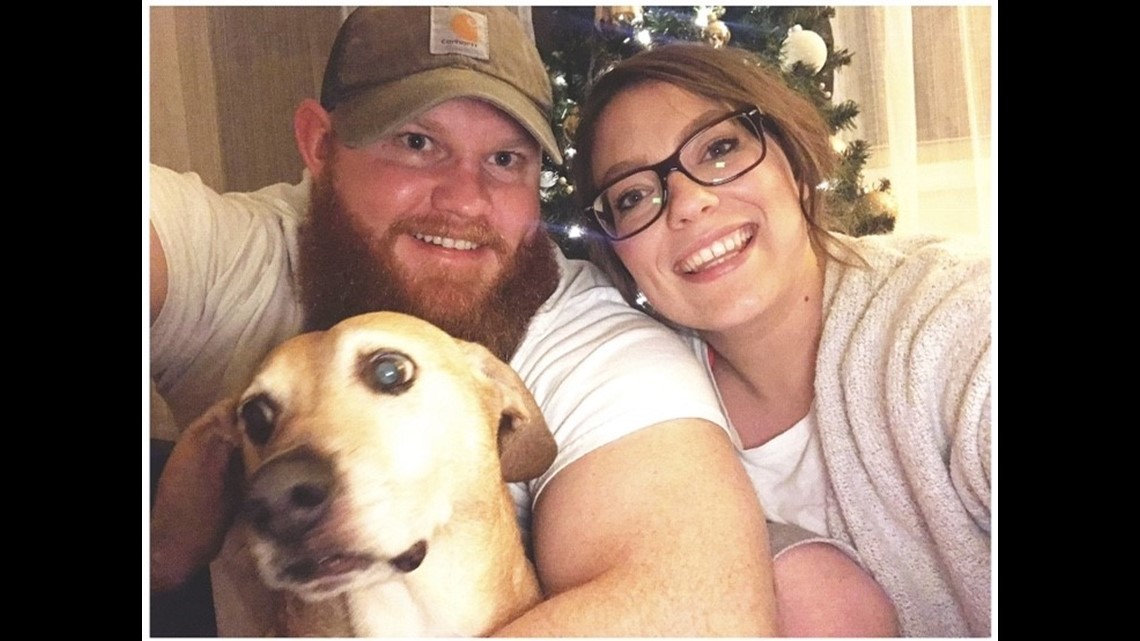 "I was to protect myself and my husband the best I can," said Puckett.
"I change my clothes at the hospital; wear a mask all the way home," she said referring to her routine after her shift. "I wipe my car down. I come in through the garage now, take off my shoes, wipe those down. Take off my clothes, everything goes in the washer, and I go straight to the shower and wash my hair."
She said she "kinda loses (her) mind a little bit" when people don't take social distancing or the stay at home policy seriously.
"COVID doesn't care what race you are, what age you are," she said. "I mean we've got 30-year-olds in our ICU. We've got 60-year-olds in our ICU. If we just continue to tell people how serious this is, I just pray that they listen and isolate themselves."
"There is a lot of misconception about what we have and don't' have. In a situation (like this) every single hospital, I'm sure, there's an automatic shortage," said Puckett. "You prepare for what you can and don't ever think this is something that's going to happen. You have to prepare and know it could. I think the hospital is doing, personally, what it could. I feel safe," said Puckett.
COVID-19 has most certainly changed everything about the ICU.
"Our unit is usually full of patients, but it's usually full of family members as well who can hold their (the patient's) hand and distract them from what's going," said Puckett.
It also changes how people say goodbye.
"We were Facetiming. He (the patient) had no idea what was happening. He was on life support and sedated. And when she saw him, she just lost it," Puckett said referring to a family member of a patient. "She prayed and told him how much she loved him. And then she said I was his guardian angel. And I lost it. I was crying."
Puckett said she and family member prayed together.
"It was the hardest thing I had to do as a nurse because I would never want to be in that position. And all she (the family member) could do was look at him. So I had to be there for her, to hold his hand and comfort him the best I could," she said.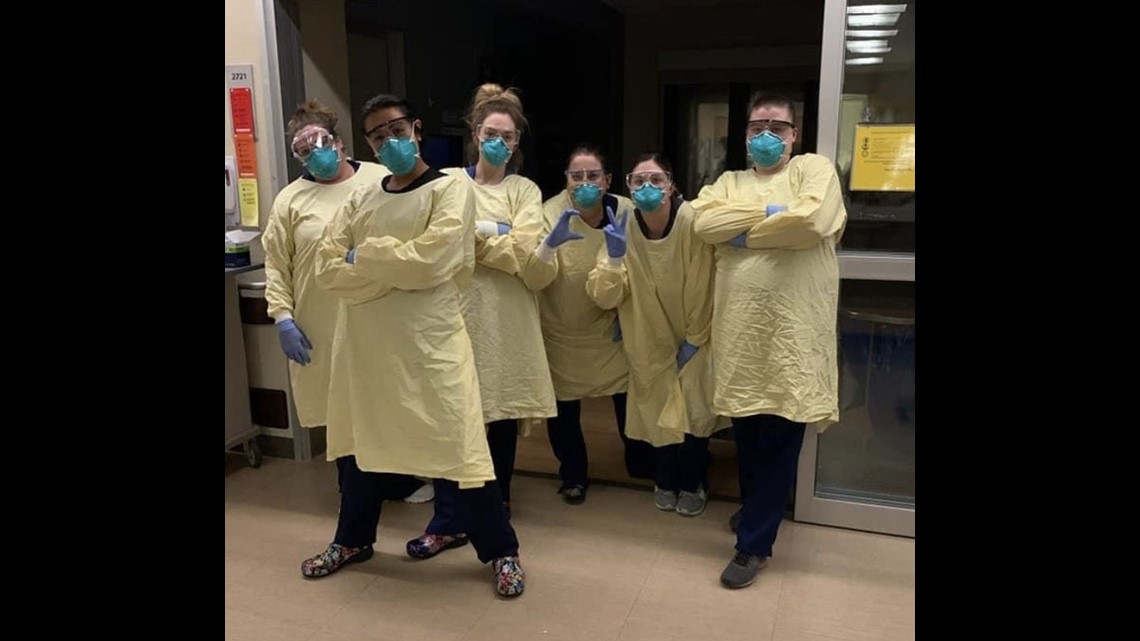 Puckett said her hospital was "awesome" and has a team dedicated to the mental health of their employees.
"They check in on us and make sure we're doing OK," said Puckett with a smile.
She said she also wouldn't be able to get through this pandemic without her co-workers.
"If I feel a certain way, I can literally say it right then and there. I need a minute," said Puckett. "I work with a great group of people."
Puckett said being able to talk to her husband helps her to process her emotions.
And so does the support of the community.
"We see unfortunate things all the time," Puckett said. "When we have that little bit of positivity of somebody bringing us snacks and food it kinda boosts our morale a little bit. We all love to eat."
Puckett said that although this is a job, the staff is a part of her life.
And if her coworkers are "going to be there, and management is going to be there and show up for us. I need to show up for them."
But it's also a lot more than that.
"If the family can't be there for them than I have to be," said Puckett.
Puckett said she doesn't see herself as a hero.
But that in any aspect of her life she "wants to be helpful" and "go where (she) is needed."
Most would probably agree, that sounds exactly like something a hero would say.