INDIANAPOLIS (WTHR) — Some people run away from challenges, but that's not Dr. Zheyu Lu.
"I have developed more interest in infectious disease because of what we have been through (with the pandemic). There are so many unknowns and we need people to explore and find the answers," said Dr. Lu.
Growing up with both parents in health care, Dr. Lu always knew she wanted to be a doctor.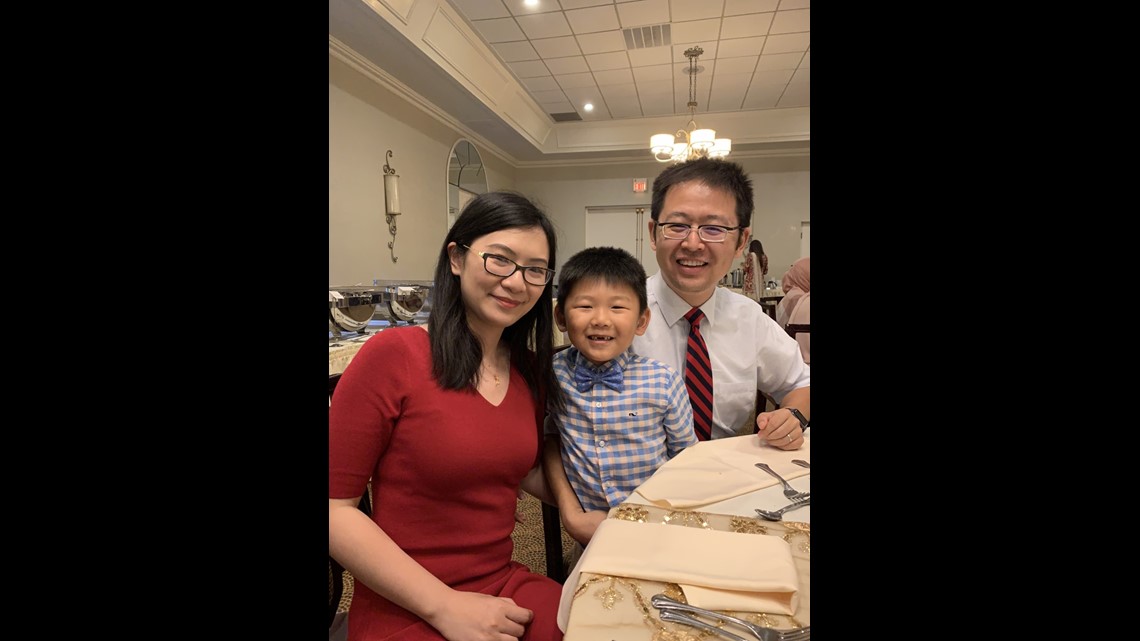 "First and most important it is helping people," she said. "Medicine has always allowed me to help patients as much as I can."
She always knew critical care was her calling, but after dealing with this pandemic during her second year of residency in internal medicine resident at IU Health Ball Memorial Hospital she now wants to specialize in "critical care, infectious disease and hematology."
Prior to the pandemic health care workers "always kinda know what we're dealing with. Now, we are facing a completely unknown situation. There are so many unknowns so many out of our experience and I feel this is challenging and I'm willing to use my energy and my time to discover more to help people," she said.
SARS-COV-2 was preceded by the virus that causes MERS and SARS.
And like many virologists, Dr. Lu doesn't think it will be the last of its kind.
"I think in the future for human beings we will be dealing with this, this is going to change our work and the whole medicine," said Dr. Lu.
When reports first emerged of a new infectious disease the medical community was on alert before the virus that causes COVID-19 reached Indiana.
"In January, I start(ed) to pay attention to see what happens in China and Europe," she said.
She remembered the SARS epidemic when she was in middle school, so she said she knew SARS-CoV-2 and COVID-19 was going to be a public health issue.
"Even though you mentally know its gong to happen, you wish to be prepared. It's a little bit scary in the beginning. And maybe (you feel) a brief panic. But you need to quickly use what you know," said Dr. Lu.
Several months later there are still many unknowns.
She said it's helpful to see that both health care workers and patients have a better understanding of the disease.
"That's the good part to see," said Dr. Lu.
She said she's also getting used to working in a pandemic.
"I think with time it could just be part of our daily lives and daily practice," she said. "Maybe until the end of the year, we don't know how long this will last. But it's not as surprising as it was in the beginning,"
For Dr. Lu, this pandemic isn't just something she's deals with when she reports to the hospital for her shift. It's a public health crisis that has hit home.
Dr. Lu, her husband and her 5-year-old son have all been diagnosed with COVID-19.
"My husband happens to be a physician too. My husband got sick in the beginning and we isolated him immediately," said Dr. Lu. But the virus can be spread when people are asymptomatic.
"Three days later, I start(ed) to show symptoms. And when I start(ed) to show symptoms I know my son will probably start to show symptoms," said Dr. Lu.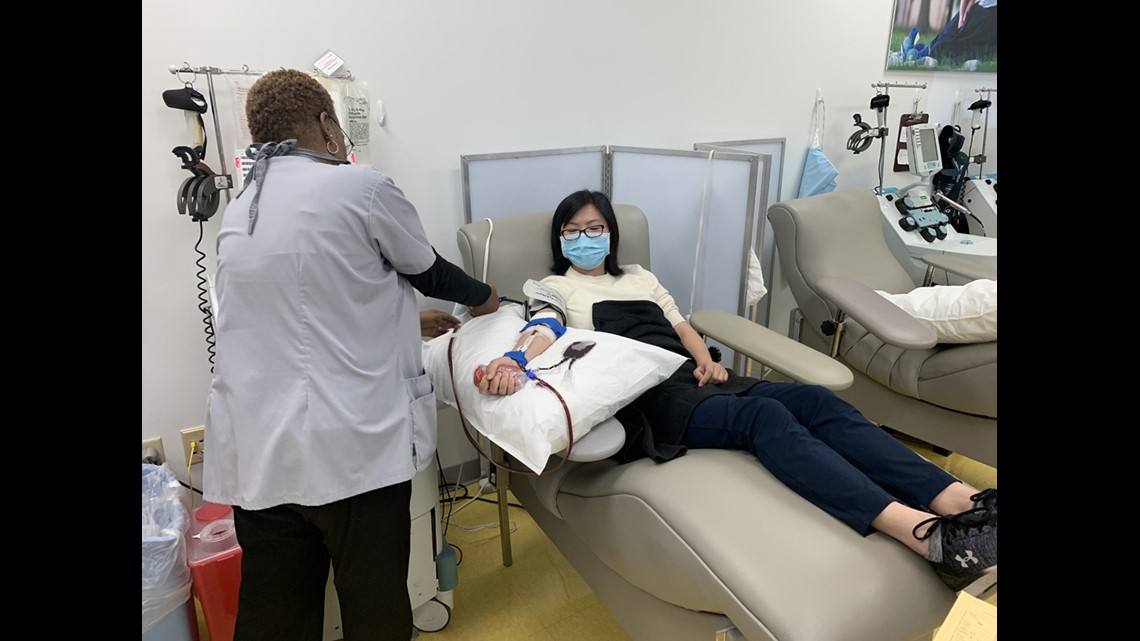 A day after Dr. Lu had symptoms her son had a fever.
She said as she became symptomatic, her "husband got sicker and sicker and then my five year old son, at that moment I (didn't) really know what to do," said Dr. Lu.
There is no way to be certain where they contracted the virus from.
Dr. Lu says usually young and healthy people don't experience to many issues with COVID-19 but that's not always the case.
She said she was hospitalized for two days with COVID-19 and had the typical symptoms but never required any oxygen. She said her son only experienced a fever for a day. But her husband wasn't getting better.
"I was really very worried. I was terrified," she said. "I was worried we (would) have no way to help him, to save him. That's the fear and it's a real fear."
"In that moment, I really don't think anything matters (other) than hav(ing) all (of) your family all together. That's the most important thing," said Dr. Lu.
At one point Dr. Lu's husband had to be hospitalized.
"He had very, very low oxygen saturation, severe shortness of breath with chest pain so they intubate(d) him and send him to the ICU immediately. The total course for him was more than three weeks. He was on ventilation for six days," she said.
Finally, after being on a ventilator for three days he finally started to show improvement.
"With all my knowledge, all my medical training I wasn't sure if he can make it. And when he start to show improvement and I was told looks like he can turn around," said Dr. Lu. "Then I start to feel he can live and I have the chance to live my life with this man again."
Her experience has changed the way she cares for her patients She said recovery isn't easy, her husband lost around 15 pounds while on a ventilator and is working hard to regain his muscle strength.
"I saw patients being the same sick, even sicker than my husband. Usually we communicate with patients and family and now I can feel how they feel. The fear I had; they have the same fear for their loved ones on ventilation. I spend more time and call them. I think the difficult thing is to deliver bad news. I just feel like I can feel their feelings more," said Dr. Lu.
She said the best moments are when patients get off the ventilators and when they recover.
A different song per each of the two milestones can be heard throughout the hospital.
"You are happy, even if you don't know the patient. and you're not part of the celebration in the hallway. You're working at your desktop and you suddenly hear the song and it makes your day," said the second year resident.
Dr. Lu said doctors sign up to save lives. it's what they were doing before the pandemic, during it and will continue to do after.
"We are still fighting this, and we are not winning that's for sure, but we are still fighting," she said.
She said the pandemic is from being under control and wishes those who call it a hoax could see the hospital.
"Imagine if they're loved ones were that sick, if they would say the same words," she said. "It's easy to say that when you're not affected, but this is real."