FISHERS, Ind. — A bond between a Fishers man and his son is like no other as that bond was made stronger with a battle over life or death.
"That was a hard blow, realizing that your child has cancer and then it comes back again. Like, 'How?' Ya know?" Giovani said.
Things got harder when in 2020, Levi contracted COVID-19.
"There were many times where we felt like we were going to lose him," Giovani said.
The emotional pain grew as Giovani worked as a patient financial counselor in the ER at Methodist Hospital.
"Sometimes I would work 16 hour days. I would work a lot. Sometimes I would work 7 days in a row, 12 days in a row," Giovani said. "And being in a hospital and being in high demand because there's a pandemic going on, I would get calls to work at other hospitals."
Last summer, life for Giovani took an unexpected turn.
"Things were rough in my personal life. I had really hit rock bottom," Giovani said. "I shot myself right here in my chest because I didn't want to be here anymore. Things were going so well for him, Levi. I knew he would be fine, but I felt I didn't have a place in this world anymore."
In that moment of pain, Giovani found he did not want to die. He drove himself to the hospital. Miraculously, he survived.
The bullet is still lodged in his rib cage. He lost his spleen and suffered a fractured diaphragm and broken ribs.
"God definitely kept me alive for a reason," Giovani said.
He would later learn what the reason was. Giovani was a half-match for Levi's bone marrow. That meant a transplant would give his son a chance to go home.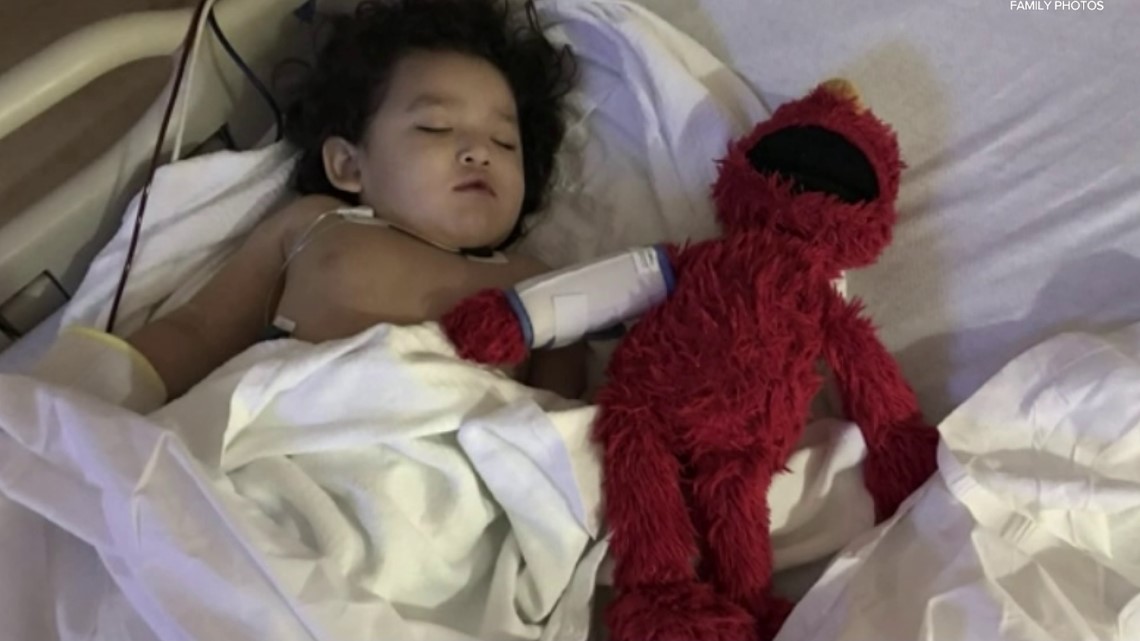 "It feels amazing because I gave him a second chance at life," Giovani said. "Just knowing and glancing over at him and imaging that he's here now and hopefully he lives a life cancer-free — it's because of me. It's amazing. I will always be grateful for that moment."
For more on becoming a possible bone marrow donor, click here.