INDIANAPOLIS — Starting Thursday Marion County's mandatory face mask policy takes effect with some organizations still waiting to see how they will implement it.
The policy, announced last week, requires face masks be worn in indoor public places including office buildings, retail establishments and when entering restaurants but not while seated at a table.
Masks will also be required in outdoor spaces when social distancing of at least 6 feet is not possible. The mayor said running or biking outdoors is OK, but masks will be needed in most cases.
Indy Parks is among the groups waiting for final guidelines from the Marion County Public Health Department. Indy Parks Spokesperson Ronnetta Spalding said they were working on the assumption that children attending summer day camps would have to wear masks starting Thursday. She said letters were sent to parents notifying them of the likely change, so they would be prepared.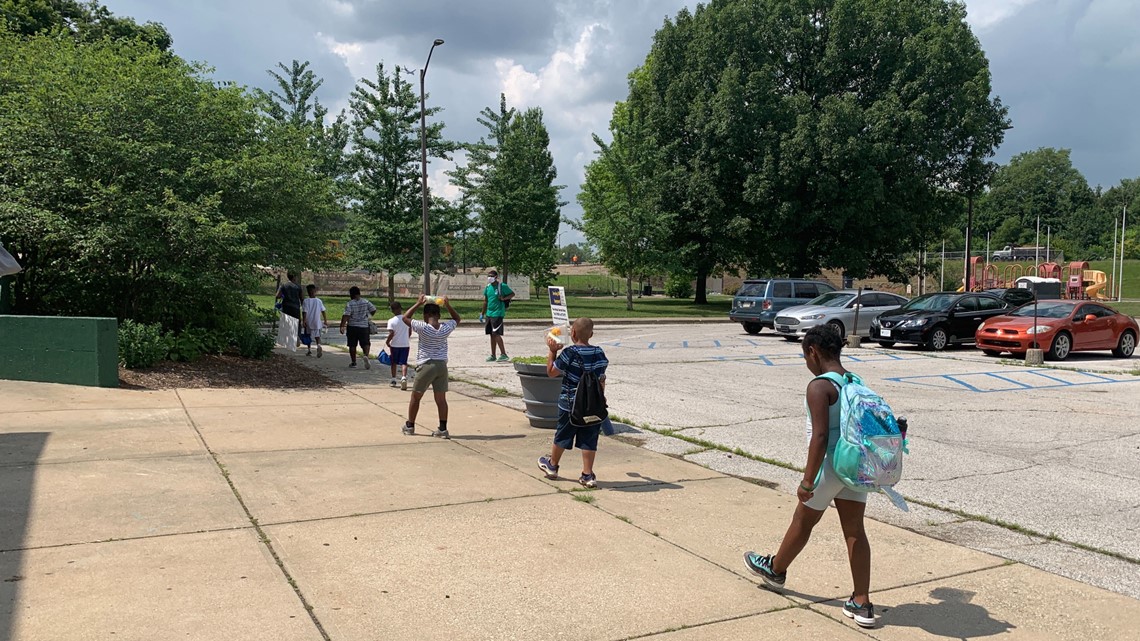 Spalding was not sure how the mask policy might affect city pools. While lifeguards and park staff are required to wear face masks, those using the pool, spray areas and splash pads are not, nor are those lounging by the pool as long as they social distanced.
While those disobeying the face mask order could face fines up to $1,000, health department officials have said the new policy is "education first." A spokesman for the health department told 13News "we want to help businesses follow the order before we consider any type of enforcement."
The city of Indianapolis continues to give free masks to the public and decals/signage to help businesses with mask education.