INDIANAPOLIS (WTHR) — NBC's "The TODAY Show" will broadcast live from Indianapolis Motor Speedway ahead of the 103rd Running of the Indianapolis 500.
TODAY anchor Savannah Guthrie will join weather anchor Al Roker for a special hour of NBC News' TODAY from the Brickyard on Thursday, May 23. They will be joined by a special co-host, actor and filmmaker Tom Hanks.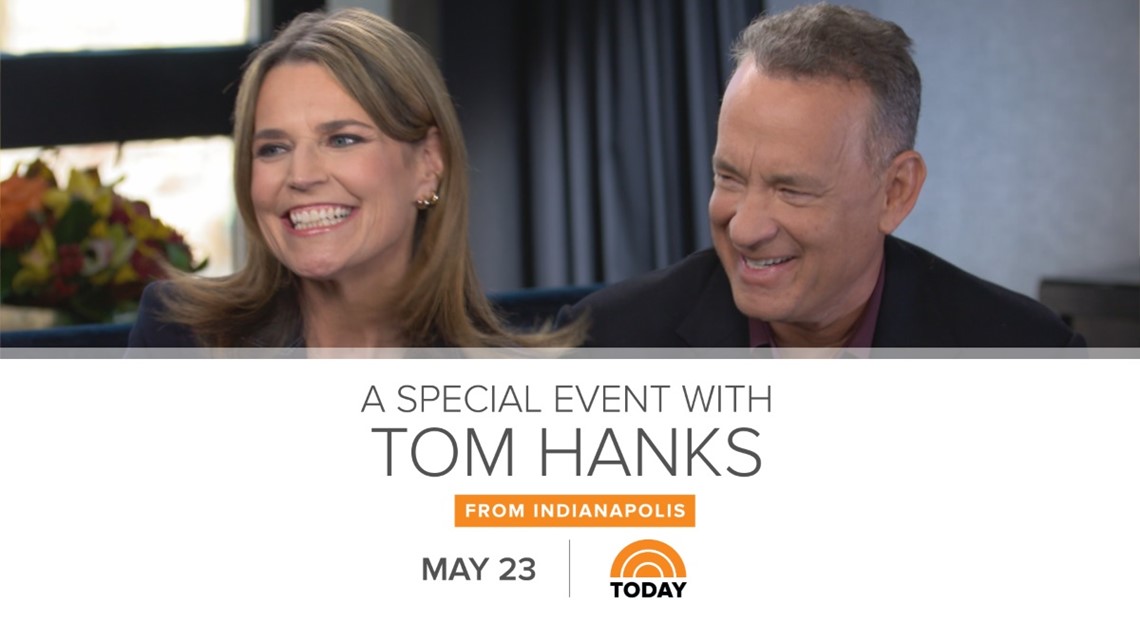 Hanks will be joining TODAY to celebrate "Hidden Heroes," former Sen. Elizabeth Dole's organization that supports military caregivers. TODAY will feature special stories about some of America's 5.5 million military caregivers in the buildup to Memorial Day weekend.
Hanks and Dole will sit down for a conversation with Guthrie in front of a live audience of military veterans and their caregivers. Roker will join Hanks and Guthrie with reports from the Speedway.
The IMS event will also feature a concert by singer-songwriter Sheryl Crow. Crow's performance is part of the 2019 Citi Concert Series on TODAY.
WTHR's Julia Moffitt, Ben Hill and Chuck Lofton from "Eyewitness News Sunrise" will broadcast live May 23 leading up to the very special live national broadcast. The Sunrise team will give you special behind-the-scenes access to the TODAY Show broadcast and get you ready for this very special event.
If you are interested in joining the audience for the national broadcast, go to TODAY.com for the Fan Pass sign-up and be sure to dress up in your finest red, white and blue attire.
Frequently Asked Questions

How can I attend?

For security, only guests who have a Fan Pass will be admitted to this special broadcast event.

Fan Pass recipients will be notified about a week before the show and must arrive by 4:30am on the day of the event to be admitted. ID and printed confirmation is required at check-in.

Are there age restrictions for concert attendees?

No.

What can I bring into the concert with me?

Food, umbrellas, cameras and jackets are permitted but security reserves the right to decide what is brought in to the venue. You are not allowed to bring in chairs or weapons of any kind.

What should I wear?

We recommend dressing comfortably for standing outside for up to several hours for the duration of the show. You may want to factor in any clothing or accessories necessary for inclement weather. Because the event centers around our military, red, white, and blue are encouraged.

What happens in inclement weather?

The event will happen rain or shine.

Can I leave the concert and re-enter?

For security reasons, re-entry is not allowed. Once attendees enter the concert area, they must stay for the duration of the show or until they decide to leave the premises.

Are there accommodations for guests with disabilities?

TODAY has a designated area for guests with disabilities at every concert. This section will be filled on a first-come, first-served basis. Each disabled guest may bring one accompanying person with them into the section; additional members of the party will be accommodated in the same zone if possible, but might have to stand in another section when capacity is reached.