LEBANON, Indiana — Prosecutors have charged a Thorntown man in connection with the killing of three people in a Lebanon apartment in September.
Chad Grimball, 40, was charged Tuesday with three counts of murder and three handgun charges.
The bodies of 20-year-old Grace Bishop, 21-year-old Brannon Martin, and 42-year-old Larry Stogsdill Jr. were found by an acquaintance in an apartment on Walnut Street in Lebanon on Sept. 8. The coroner later determined each victim died from a single gunshot wound.
A probable cause affidavit from Boone County reveals that DNA on cigarette butts collected from the kitchen ashtray in the apartment matched Grimball.
Court documents also state that cell records for Grimball and another person, who allegedly drove him to the crime scene, show their cell phones appeared to enter and exit the area of the apartment complex at the time when police believe the shootings occurred.
Video of Grimball reporting to the Boone County Probation Department the morning of the shootings showed he was wearing shoes with a tread pattern that is consistent with those left at the crime scene, according to court documents.
Grimball was already being held in the Boone County Jail on previous firearm charges.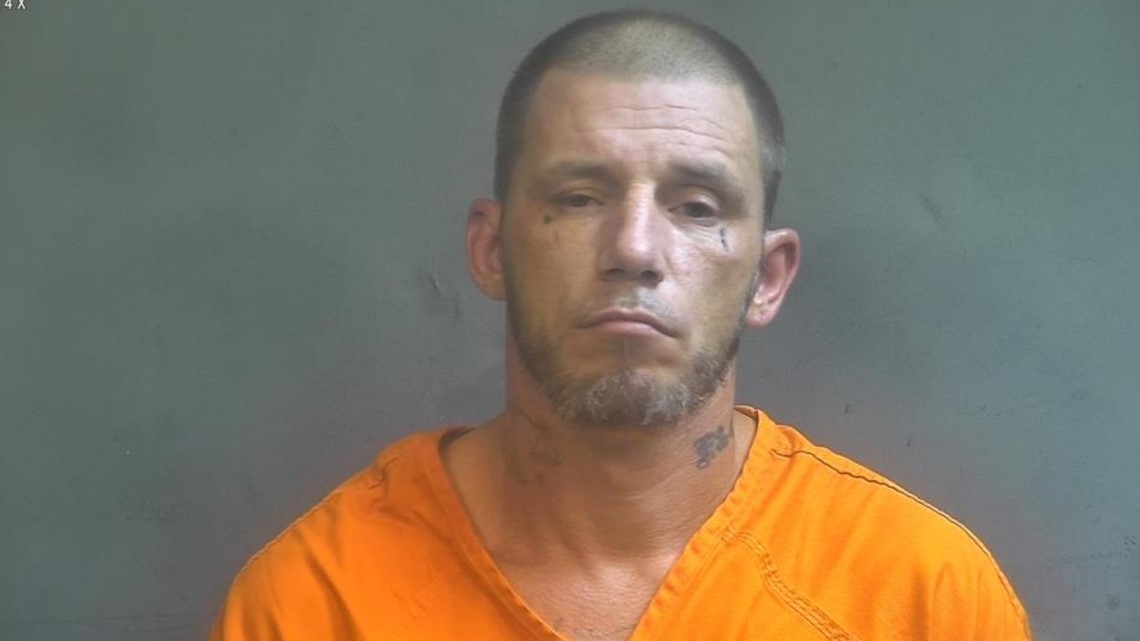 After the arrest, a family member told 13News she will finally be able to get some sleep.
"I don't have to worry about the main person that is sitting in there, wondering if he is still out or if there is another one. I can finally sleep with peace," said Stephanie Spencer. "Just knowing that one of the suspects are in custody, sitting behind bars behind me, makes it a lot easier on me."
She said the family is thankful to get questions answered before the holidays.
"They're relieved. They're pleased. The cops here put a lot of dedication and hard work into who was responsible for this," Spencer said. "It's been hard work. For a while, the family was devastated. We still are."
Spencer said she was familiar with Grimball through her job. She calls his arrest and charges a big step toward healing for the family.
"Hopefully, he's learned his lesson by sitting behind bars, possibly for the rest of his life, knowing that he killed three people," Spencer said.