THORNTOWN, Ind. — Community members around Lebanon are cleaning up after a Boone County man drove into four businesses and a police car Saturday morning. Investigators say they believe the crashes were intentional.
Lebanon police say when the suspect was taken into custody, he told officers he had reasons why he'd wanted to damage those businesses.
Police say two bars, two autobody repair shops and a police vehicle were impacted.
One of the hardest hit was Carmack's Pub. Inside, owner Danielle Hoffman pulls down the chairs and works to get the bar ready to open up for the evening. But her view of downtown Lebanon from her bar is now blocked off, boarded up instead.
"It looks really ugly right now, but it's going to look beautiful when we're done," Hoffman said.
Smashed windows and crumpled bricks from early Saturday morning have all been boarded up. Planks of wood hold up what's left of the front of her building after a man rammed his van into her business Saturday morning.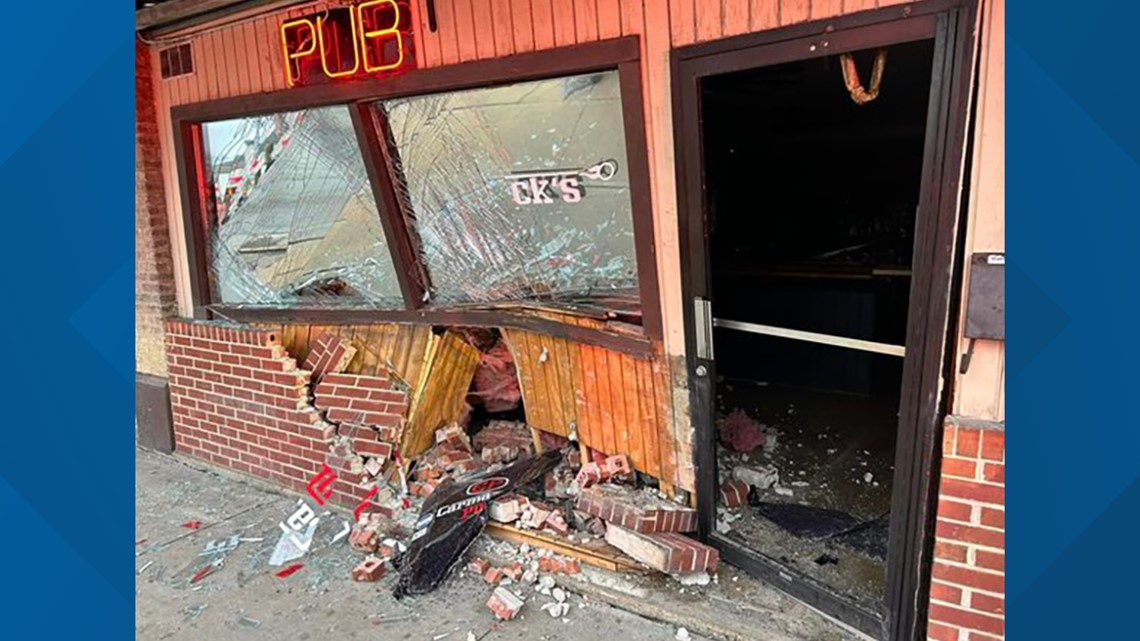 "I couldn't believe it, I was in shock. Like, I immediately freaked out, l was like, 'What are we going to do?'" Hoffman said.
Police say the damage done was no accident.
"He went off the roadway, did great damage to Carmack's pub, backed up and continued northbound. It's not like, 'Oh I didn't know that'. We get a lot of 'I didn't know I hit that vehicle or that post.' He knew he did that," said Lebanon Police Ofc. Tyreese Griffin.
Griffin said along with Carmack's, the suspect is accused of driving by and then into three other businesses around Lebanon.
"If you drive by, you'll see some of those businesses are far off the roadway. This is definitely an intentional act," Griffin said.
Soon after the suspect allegedly hit Carmack's Pub, Griffin said good Samaritans followed the van. Eventually, an officer caught up to the suspect, parked behind him and ordered him to stop and get out of the car. Instead, the suspect took off toward the officer's car.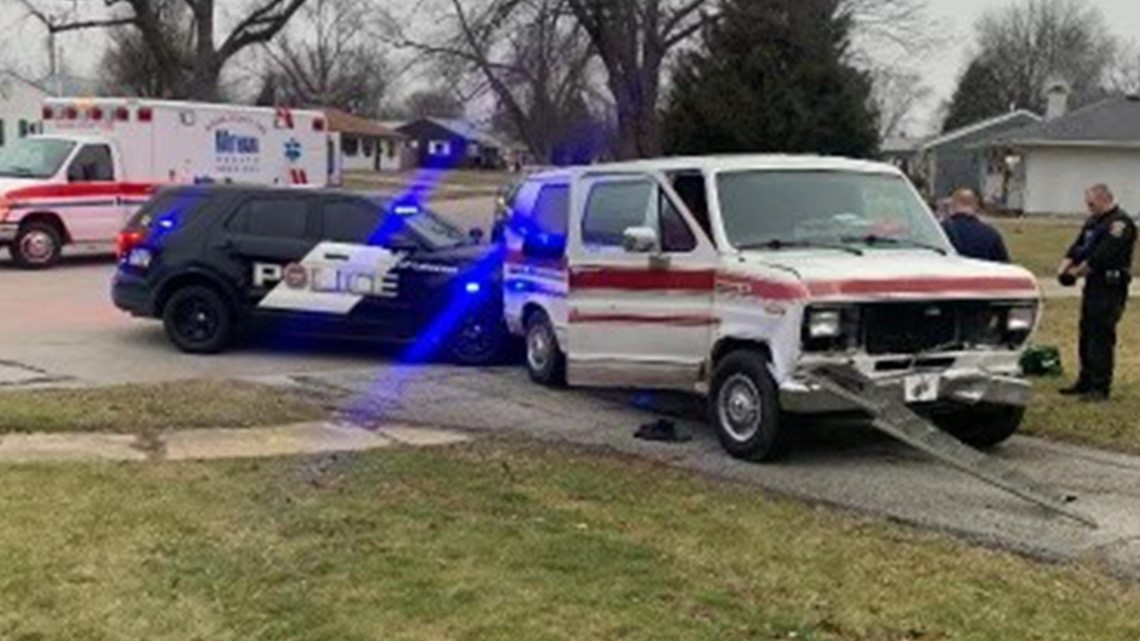 Griffin said one officer caught up to the suspect in his van and parked behind him, ordering him to stop, but "the vehicle put it in reverse and rammed the officer's vehicle so much that it moved about 2-3 feet. At that point, the suspect was revving his engine, like still trying to push the vehicle back."
Soon after, Griffin said the officer was able to take the man into custody. Police say there's thousands of dollars done in damage but luckily, no one was hurt.
"I was so glad it didn't happen at 2 or 3 in the morning. People stand out there and smoke cigarettes, somebody could have died. So absolutely, I was so happy nobody got hurt," Hoffman said.
Hoffman said she's taking this forced redecorating as an opportunity.
"I wanted to make it nicer, cleaner and this is our opportunity, so it's OK," she said.
She said she worried this heavy damage could sink her new business. Instead, on Saturday night people all around the community came out to Carmack's to make sure she could stay afloat.
"It was really cool and everyone kept coming up to me and hugging me, like, 'I know! This is great,'" Hoffman said. "The community came together for sure."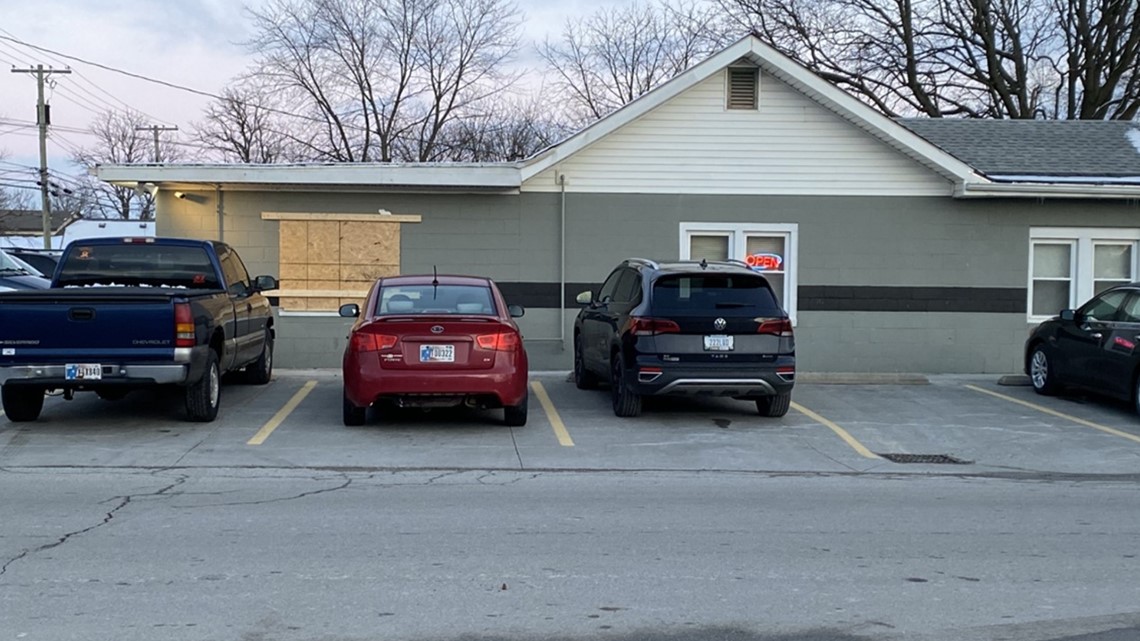 The owner at the Hi-Wa Hut, one of the other businesses allegedly hit by the suspect Saturday morning, said the suspect was a regular and well-known to the staff there. Hoffman said she doesn't know the suspect at all.
Lebanon police say after the suspect was taken into custody, he was taken in for a mental health evaluation and for a blood draw for suspected OWI. Police say they expect the suspect will soon face multiple charges for these crashes.