INDIANAPOLIS — A North Central High School student was stabbed at the school Wednesday morning.
Ellen Rogers, community relations coordinator with the Metropolitan School District of Washington Township, confirmed the incident.
According to the superintendent, two senior students, both boys, began arguing outside of school when they arrived Wednesday morning.
The argument continued inside, turned into a fight and one of the boys stabbed the other with a knife. Staff quickly intervened and the student suspect was taken into custody.
The school nurse tended to the injured student immediately after the incident. That student was then was transported to a hospital. The school did not release any further information about the victim's condition.
As a result of the incident, the nearly 3,800 North Central High School students were dismissed Wednesday at 10 a.m.
"Kids were talking about how someone like got stabbed. There was like a fight, an altercation. Two boys were fighting and then one of them pulled out a knife and stabbed the other kid. That's basically why we're getting released, to keep people safe," said Laniah Ryle, North Central High School junior.
"It's getting worse and worse, like more fights every week, and now it's getting to violence and weapons and it's concerning," Grace Scholer, North Central High School sophomore.
In a video statement released Wednesday afternoon, Washington Township Superintendent Dr. Nikki Woodson said she was "deeply saddened" by the "senseless act of violence."
Woodson said the two students were seniors, but because the incident is an active investigation, any further updates would need to come from IMPD.
"We ask our North Central High School family to remain respectful during this challenging time and keep the student receiving medical attention in your thoughts," she said in the video.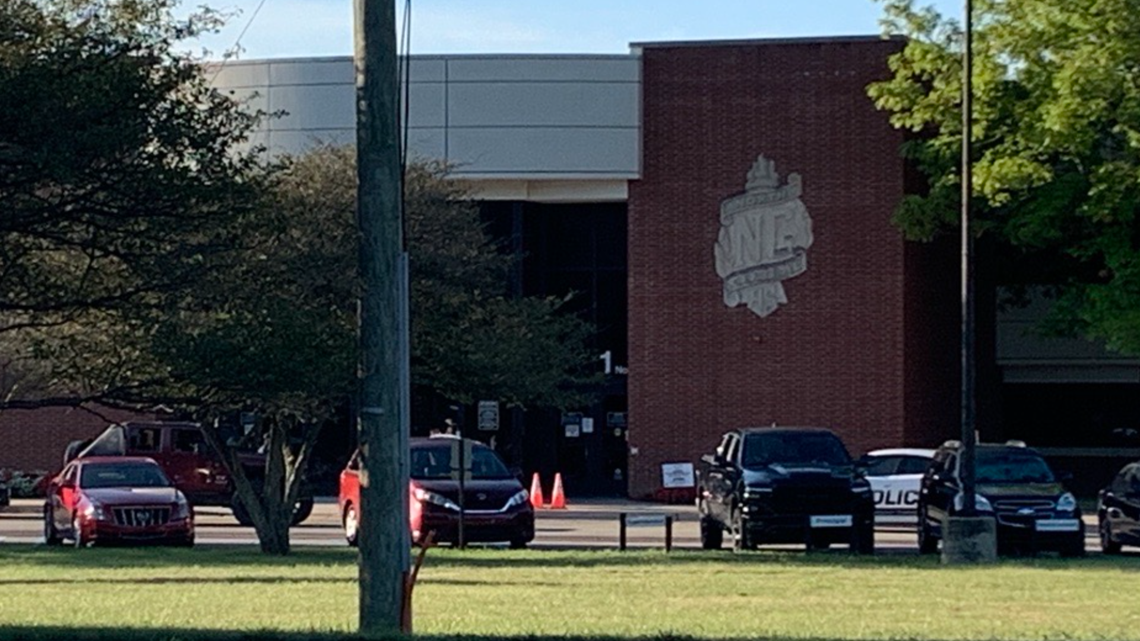 The following statement was released to parents after the incident:
"Due to an unfortunate event this morning at North Central High School where two students were involved in an altercation involving a knife, we are going to release North Central High School students early at 10 AM, today September 8, 2021.
The student involved has been apprehended, medical attention is being provided and the school building is secure.
Dismissal will begin at 10 AM, if you come to North Central earlier it could be a lengthy process as we have implemented all of our safety protocols.

We will share additional information with parents later today but wanted to immediately communicate the early release."
Woodson said classes would resume at North Central Thursday, with additional police presence and a counseling support for students and staff.
What other people are reading: