INDIANAPOLIS — A fund has been set up to help an IMPD officer who was severely injured in the line of duty in late February.
On Friday, March 11, Officer Thomas Mangan walked out of the hospital after getting shot in the neck during a traffic stop in Fountain Square.
Now, the Central Indiana Police Foundation is collecting donations for him as he continues to recover at home.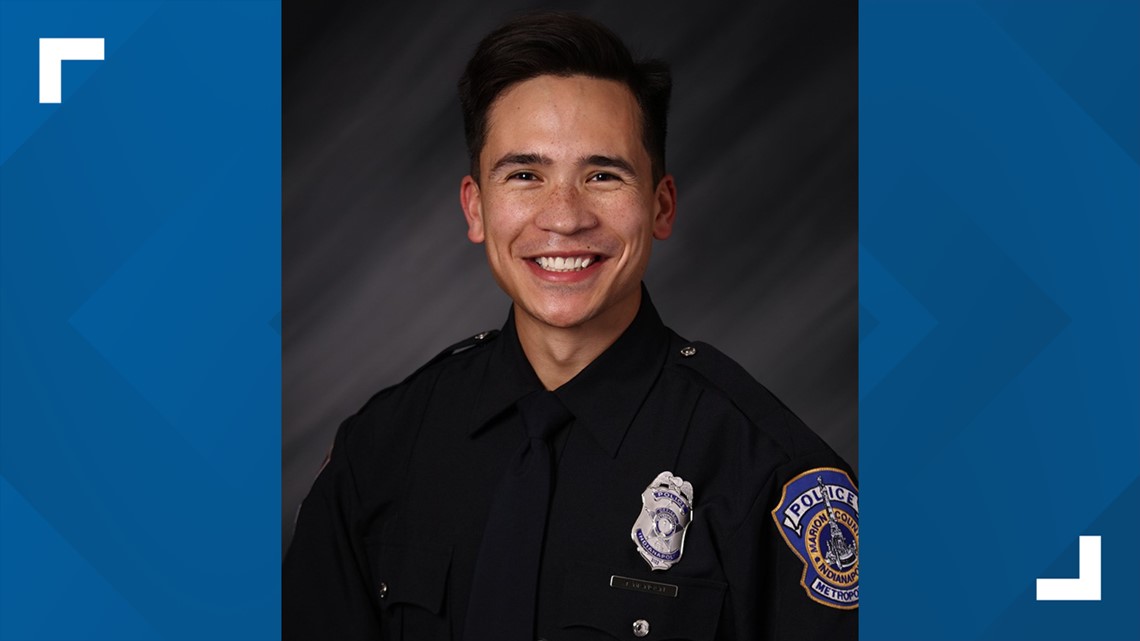 Professional Police Officers Credit Union
RE: Officer Thomas Mangan
1502 Washington Street
Indianapolis, IN 46201