INDIANAPOLIS (WTHR) - Indianapolis Metropolitan Police are searching for suspects after an attempted burglary at a southwest side gun store.
Police say a group of suspects attempted to gain entry to the Bradis Gun Store on State Road 67 near Camby Rd around 4 a.m. by crashing cars into it.
They say the two vehicles used, a red Chevy Impala and a black Hyundai Accent, were carjacked in separate incidents earlier in the night. They believe the same suspects, or possibly suspects that knew each other. committed the carjackings.
Police say the suspects failed to gain entry to the building.
They say they then attempted to shoot the locks off the doors. That attempt also failed.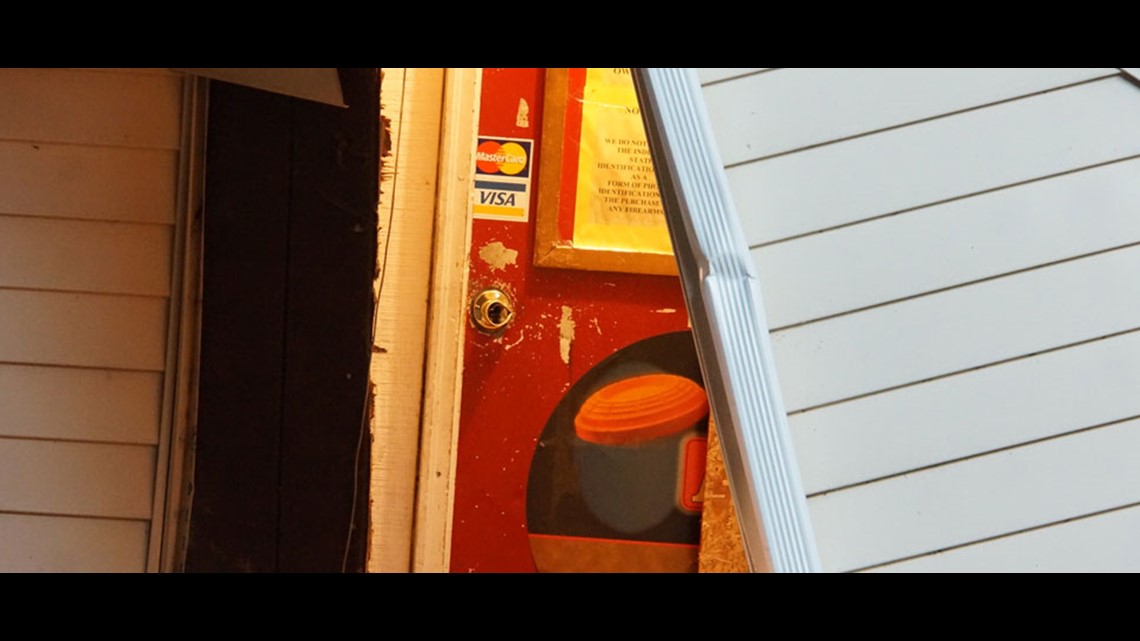 Officers say the suspects then got into the Hyundai Accent and drove off.
Police are still searching for the black Hyundai Accent.