Patrick Doyle, who was found guilty of murder in a trial in February, was sentenced to 65 years for Steuver's murder and 20 years since he is a habitual offender.
The sentence is the maximum Bartholomew County Circuit Court Judge Kelly Benjamin could have handed down, telling Doyle, "The degree of your cold-hearted actions is truly astonishing."
Benjamin said Doyle now has 23 criminal convictions on his record.
"Patrick Doyle senselessly took the life of a young mother, daughter, and friend. Our thoughts and prayers are with Heather's family as they continue to try to cope with this horrific loss," prosecutor Lindsey Holden-Kay said Thursday. "We hope that the conclusion of this trial provides some level of closure to them in that Mr. Doyle has been held accountable for his actions."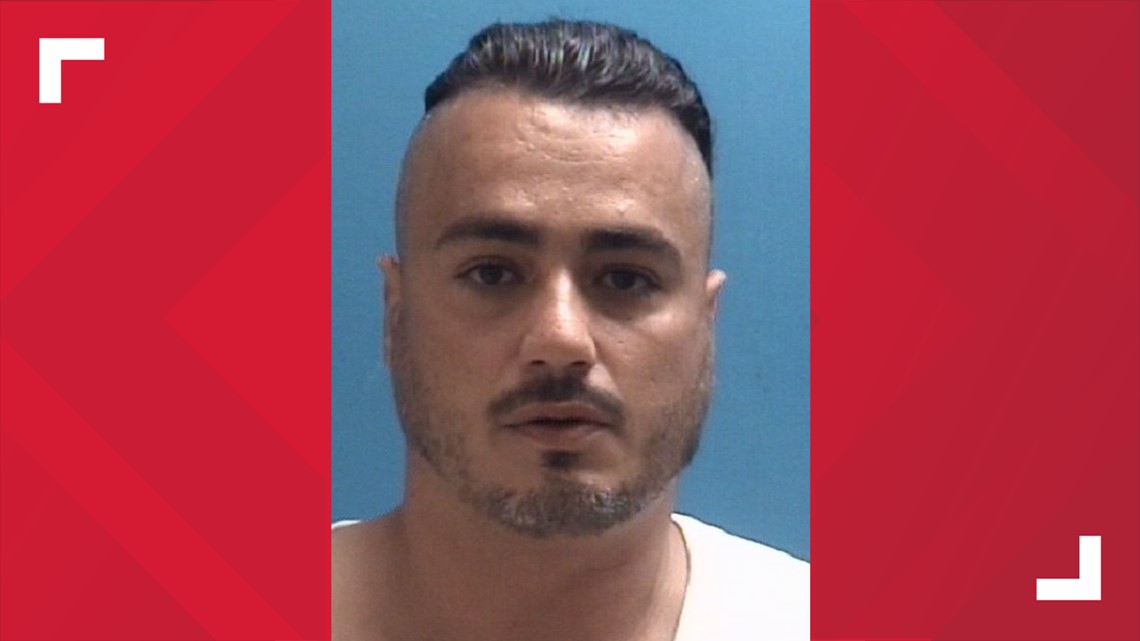 Doyle lived in an upstairs bedroom with Steuver at her father's house in rural Columbus. Doyle told police they were drinking and arguing. He said he woke up on Aug. 22, 2021, and found her dead in bed next to him. Her skin was purple with splotches on her face. He didn't know how she suffered the injuries to her face because he passed out.
The coroner ruled Steuver died from blunt force trauma to the head.
Steuver's mother cried as she read a letter in court during Doyle's sentencing, saying she shakes all the time after the loss of her only child.
"My daughter had such a good heart. She lost her life at the hands of a monster she tried to help," Lowe read.
After the hearing, Lowe said she was "very pleased" with the sentence handed down.
"I just wanted him to know what he did and what he's done to us, our family," she said, adding that she's relieved at the outcome, "but it doesn't bring my daughter back."
About a dozen family members attended the sentencing. Steuver's father and her son wore T-shirts with her photograph.
During his trial, Doyle was expected to testify in his own defense. Instead, the defense rested its case without calling any witnesses.
The jury was brought in from Shelby County because pre-trial publicity had already heard Doyle's recorded confession in a police interview.
"What happened wasn't on purpose. I didn't mean to kill her," Doyle told the detective in the interview played for the jury in the courtroom.

Doyle led police to the body of Steuver in a shallow grave at a sand mine off CR 400 North on Sept. 9, more than two weeks after she was killed. The grave was located at the Nugent Sand Company, where Doyle worked.
In a lake nearby, divers recovered a large pillowcase with Steuver's dentures, a T-shirt from her workplace, her favorite sandals, a pack of cigarettes, lighters and a sponge. There was also a heavy rock in the pillowcase, apparently used to sink it to the bottom of the pond.
"She was a good woman. She didn't deserve that," Doyle said in the police interview played in the courtroom during his trial.
Proseuctors said Doyle pretended Steuver was missing while still living in the house where he killed her.
At sentencing, Doyle told the court he was deeply remorseful for his "lies and shady tactics," but said he knows he didn't murder his girlfriend.
"I know that you all want to believe I'm a monster, but that ain't so," Doyle said in court Thursday. "Because I didn't call 911, I'm being called a murderer."
He said he plans to appeal and hopes to prove his innocence one day.
Doyle also faces 18 counts of possession of child pornography for material found when he was arrested for murder. That trial is scheduled for April 25.