PERU, Ind. (WTHR) - Officers from nine agencies in north central Indiana made a major drug bust, including ecstasy pills made to look like President Donald Trump.
Indiana State Police said the officers conducted saturation patrols on U.S. 31 in Miami and Fulton counties recently. The goal of "Operation Blue Anvil" was to enforce traffic laws and catch those motorists who were transporting illegal narcotics through the state.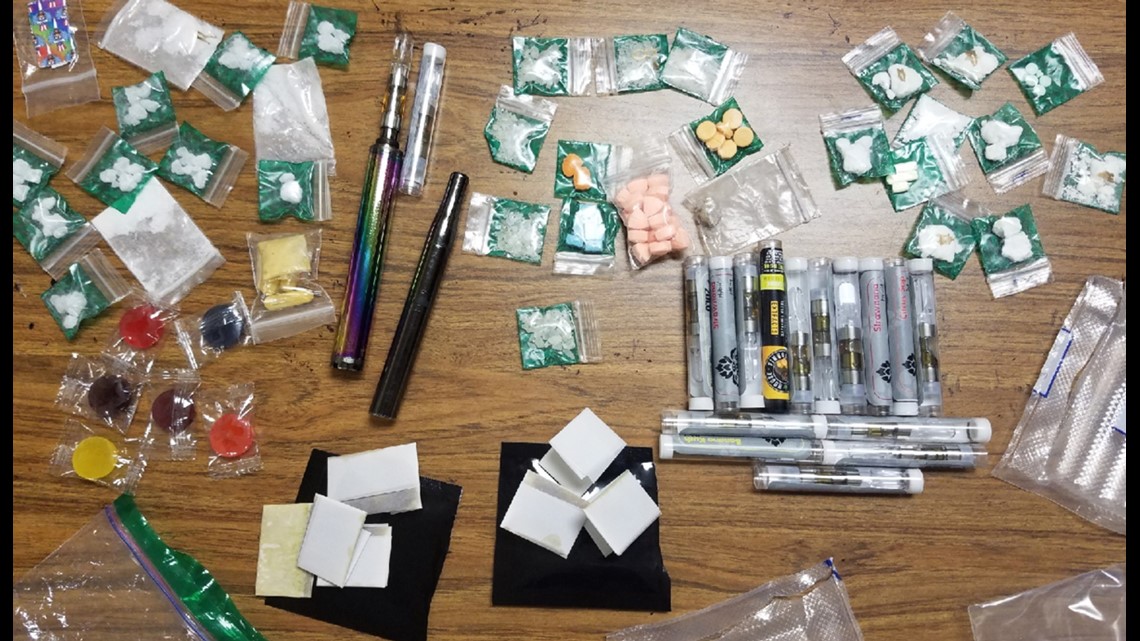 Over six days in the past two weeks, police made 129 arrests on nearly 300 criminal charges. During the operation, officers seized drugs including cocaine, heroin, LSD, methamphetamine, marijuana, psilocybin mushrooms, marijuana edibles, MDMA, prescription drugs and more drugs that they have yet to identify.
Among the drugs were orange ecstasy pills shaped to look like the president, with the words "GREAT AGAIN" stamped on the back.
Indiana State Police Sgt. Dan Prus said it was the eighth year of the patrols, timed to match with peak summer travel time.
"Police officers want the patrols to serve as a reminder to drivers to follow all traffic laws for the safety of everyone utilizing Indiana's roads. The patrols should also serve as a warning that police officers will utilize all of the resources at their disposal to catch and arrest the few who transport illegal drugs," Prus said.
Officers from the Miami County Sheriff's Department, the Logansport Police Department, the Peru Police Department, the Fulton County Sheriff's Department, the Cass County Sheriff's Department, the Wabash County Sheriff's Department, the Grant County Sheriff's Department and the Rochester Police Department assisted state police in the operation.
If you have information about activities involving illegal narcotics, state police encourage you to call your local police department or the Indiana State Police Drug and Gang Hotline at 1-800-453-4756.