Hill made his initial court appearance Thursday morning and is facing two counts of attempted murder, six counts of resisting law enforcement, one count of criminal mischief and one count of unlawful possession of a firearm by a serious violent felon.
Hill's bail bond is set at $250,000, but there is also a parole violation hold on Hill, so he will not be able to bail out of jail.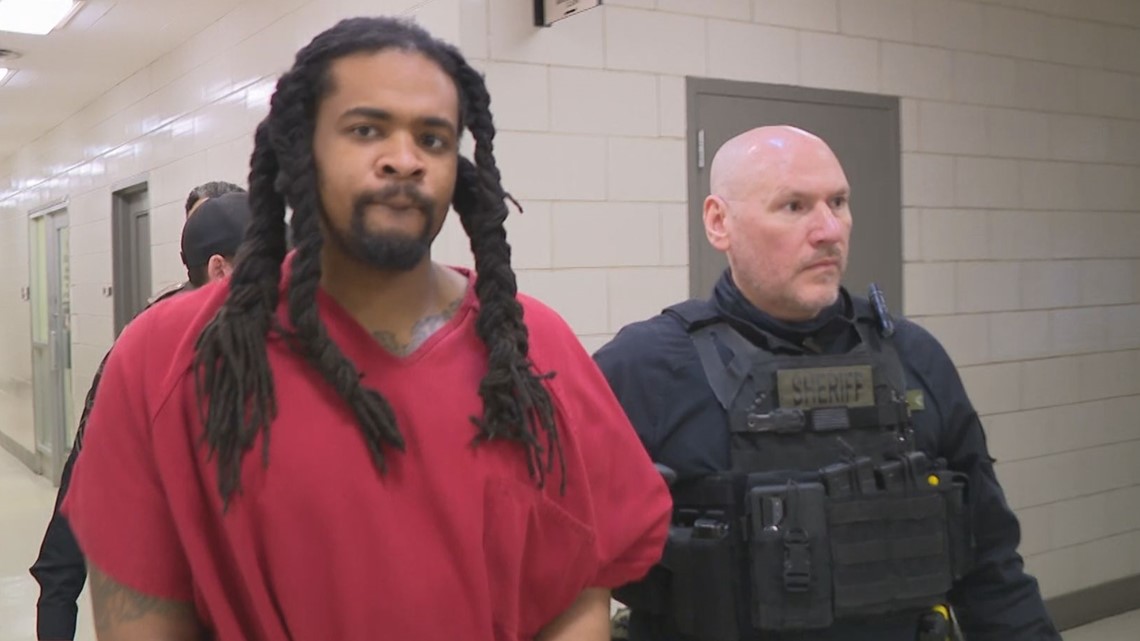 Hill's next hearing dates for this incident have been set for May 9 and June 21. Hill will also appear in court March 17 for a Jan. 31 incident regarding shoplifting and resisting arrest.
Marion County Prosecutor Ryan Mears said each attempted murder charge could equate to 20-40 years in prison.
Shortly after 10 p.m. on Feb. 27, officers were called to a traffic accident in the 1600 block of Lexington Avenue, near Shelby and Prospect streets. According to court documents, a woman said a red, four-door vehicle hit the fence in her front yard, as well as a white truck across the street. The woman told police that the driver, later identified as Hill, got out of his vehicle, pulled down his pants and started urinating in the street.
While responding to the accident, two officers found the suspected car in the 1600 block of Woodlawn Avenue, which is four blocks south from where the traffic accident happened.
Police said the driver also matched the description of the person exposing himself.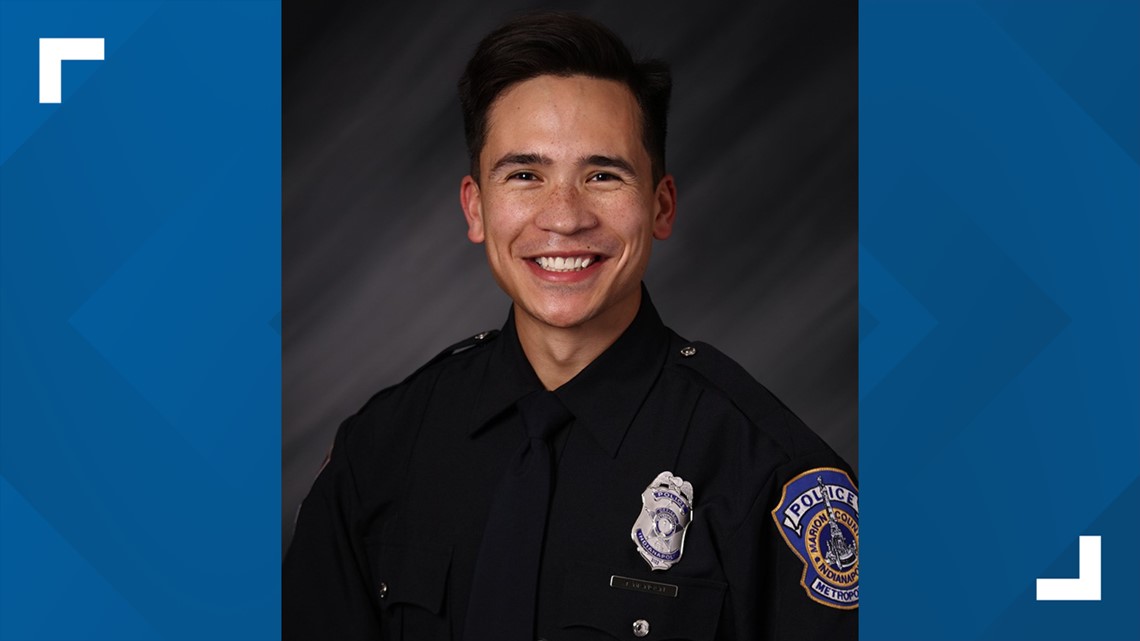 The six responding officers got out of their police cars but said Hill ran from them. Officers ran after him and, in an alley north of Woodlawn Avenue, Hill and one of the officers shot at each other. Thomas Mangan, a patrol officer in field training who had been with the department for just one year, was shot twice. According to court documents, Hill fired a third shot.
Officer Daniel Majors, a seven-year veteran, then shot at Hill and ordered him to drop his weapon. According to court documents, Majors' shots hit Hill once in the chest and once in the thigh. Hill then continued shooting at officers from a distance of 10-35 feet.
According to court documents, one of Hill's shots hit Mangan's police radio on the left side of his gun belt. While awaiting medical treatment, Mangan's police radio caught fire and exploded. Police said Mangan used his bare hand to remove the burning police radio from his gun belt.
Police said Hill ran from the scene but was found in a backyard shortly before 11 p.m. According to court documents, the pistol Hill used was reported stolen on Oct. 27, 2021.
Police said Hill was arrested in connection with warrants for theft, resisting law enforcement and parole violation.
Last week, an IMPD spokesperson said Hill was receiving medical treatment and was last listed in "serious" condition.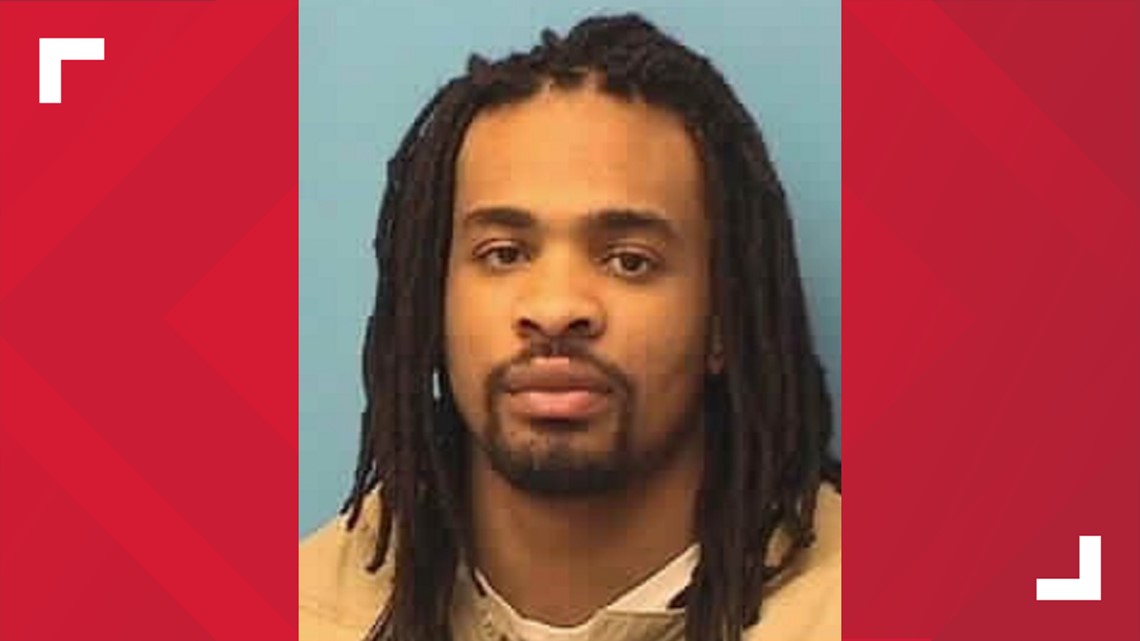 Mylik Hill's criminal history
According to a spokesperson with the Indiana Department of Correction, Hill was released from the Putnamville Correctional Facility on Feb. 15, 2021, on parole. The IDOC spokesperson said Hill was a delinquent as of Jan. 19, 2022.
Hill spent about eight and a half years behind bars after pleading guilty to a 2011 armed robbery in Indianapolis.
During his time at the Putnamville Correctional Facility, he tried to get into a work release program.
In a letter to the judge in March 2018, he wrote:
I'm no longer involved in misconduct in any way, shape, form, or fashion. I know what is truly right. I know the price of crime doesn't pay at all.
Hill was denied admission to a community corrections program in 2020, in part due to misconduct while in prison. He was eventually released on parole last year.
On Jan. 31, 2022, a man allegedly walked out of a Walmart near Keystone Avenue and 71st Street with two TVs, electronics and some clothes without paying for them. Hill was the alleged getaway driver. They were eventually caught near the Butler University campus. Hill was out of jail on $500 bail when he allegedly shot the IMPD officer Sunday night.
Terrie Breedlove-Hill, Mylik's newlywed wife, paid the bail on Feb. 1, and he was released.
"I'm sorry for the injuries to both people," Breedlove-Hill told 13News' Rich Nye.
According to the FOP, a repeat violent offender was allowed to be out on parole. They are asking for a release of the suspect's criminal history, latest arrest information for which he was out on bond, and reasons for allowing his release on an automatic $500 cash bond and not held on his parole violation.
Update on IMPD officer
IMPD, on behalf of the Mangan family, released information Thursday afternoon on the officer's progress following the shooting.
According to IMPD, the gunshot caused significant damage to Mangan's laryngeal cartilage — commonly known as the "Adam's apple" — and voice box.
Police said Mangan is now fully awake, communicating by writing and using a feeding tube to eat and drink.
"There is, consequently, uncertainty regarding the return to normal breathing, speaking, and swallowing. This uncertainty will not be resolved quickly. The road to recovery will be long. It will require the input of a voice box specialist and much more fervent and persistent prayer," IMPD said in a news release.
According to IMPD, Mangan underwent another surgery Thursday to learn more about the extent of the injury to his voice box. This will help determine the treatment options in the officer's recovery.
People can send get well cards and well wishes to Mangan at:
IMPD Southeast District
Attn: Officer Thomas Mangan
1150 Shelby Street
Indianapolis, Indiana
46203
IMPD Officer Thomas Mangan's prayer
When Deputy Kendale Adams went to visit Mangan in the hospital, Mangan asked him if they could pray together. Mangan, who is able to communicate through writing, wrote the following prayer on the piece of paper:
Dear, God! We are so grateful. Grateful for your unconditional love for us!
Father God, you have blessed me beyond my imagination. Each person I have come in contact with or have heard about is seeking to serve me.
I was supposed to serve this community but God has greater plans. I am uncertain what they are but am thankful for the people he is using.
What other people are reading: