INDIANAPOLIS (WTHR) – Indianapolis Metropolitan Police are trying to figure out who fired more than 80 shots into a house on the far west side owned by a Colts assistant coach.
Witnesses told police about eight young men jumped out of three separate vehicles just before 6 p.m. on Mother's Day and sprayed the home on Cressmoor Court with bullets.
IMPD returned to the home Monday and found even more shell casings and bullet holes in neighbors' homes. Craig Worland has a few bullet holes in his garage wall right next door to the house that is riddled with bullet holes all the way around.
"I heard like 15 boom, boom, boom, boom," said Worland. "I knew it sounded like gunshots."
Sunday evening while still daylight, the street was littered with shell casings from at least five different handguns and rifles.
"About five minutes until six, I was in the kitchen trying to fix myself a little meal," said a 93-year-old neighbor who did not want to be identified. "All at once BOOM, BOOM, BOOM! It was very loud, and it sounded like it was tearing up my house."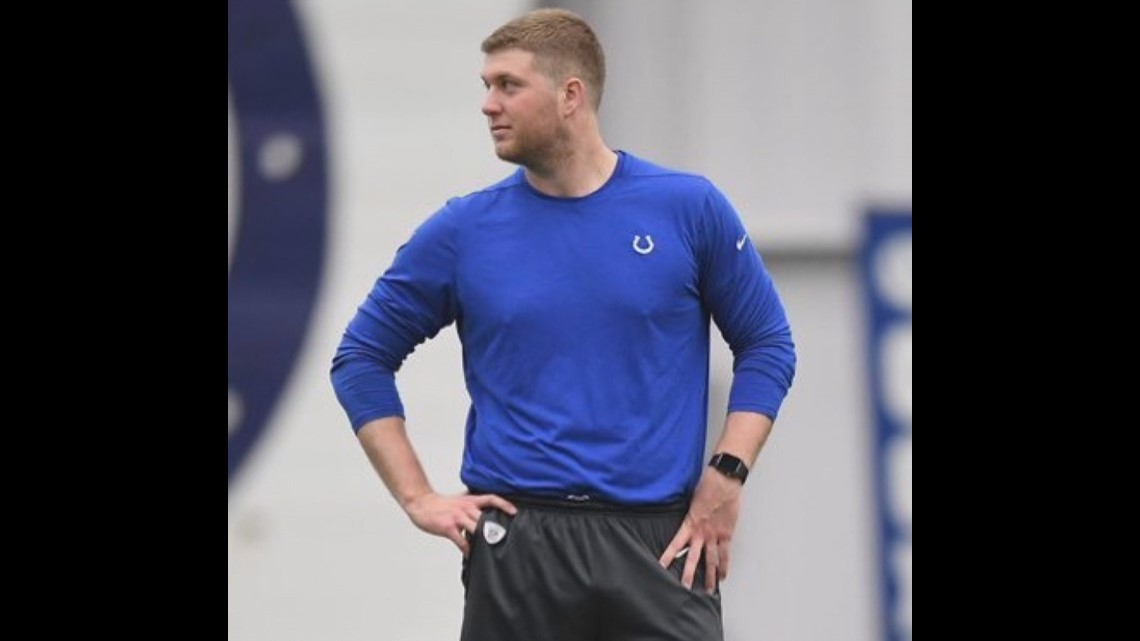 The owner of the targeted home is Parks Frazier, assistant to the Indianapolis Colts head coach. Frazier bought the home last July in the Sunningdale Commons subdivision, which is just southwest of Crawfordsville Road and Country Club Road. Bullets hit windows, walls, the garage door and even the ground around the home, but fortunately no people. The rear door of the house was kicked in and more shots were fired into the home.
"Seems to me like they wanted to hurt somebody," said the 93-year-old man who has lived in the neighborhood 23 years. "But I don't know who or why. I have no idea."
Police recovered a cellphone they believe one of the suspects dropped in the street.
At least one bullet came through the wall into Worland's garage. Investigators found more shell casings today in his flower bed and yard.
"It's Mother's Day of all days," said Worland. "I mean don't they all have mommas who went to shooting? You'd think they would have been with their families too." Instead, families in the neighborhood are worried with lots of questions.
The Colts say they are thankful their employee wasn't home at the time of the shooting. Because this is an ongoing investigation, they have no further comment.