RICHMOND, Ind — Monday marks one year since the death of Richmond police officer Seara Burton.
She passed away five weeks after she was shot in the line of duty.
Burton was shot around 6:30 p.m. on Wednesday, Aug. 10, 2022. The day after the shooting, Richmond Police Chief Michael Britt said Burton was in "extremely critical condition" after suffering a gunshot wound to her head.
At the time, she was helping other officers with a traffic stop. When her K-9 partner, Brev, went to check Phillip M. Lee's moped, Burton went to talk to Lee. That's when he allegedly pulled out a gun and shot several rounds toward officers. Court documents say Lee was aiming at the officers' "head and facial areas."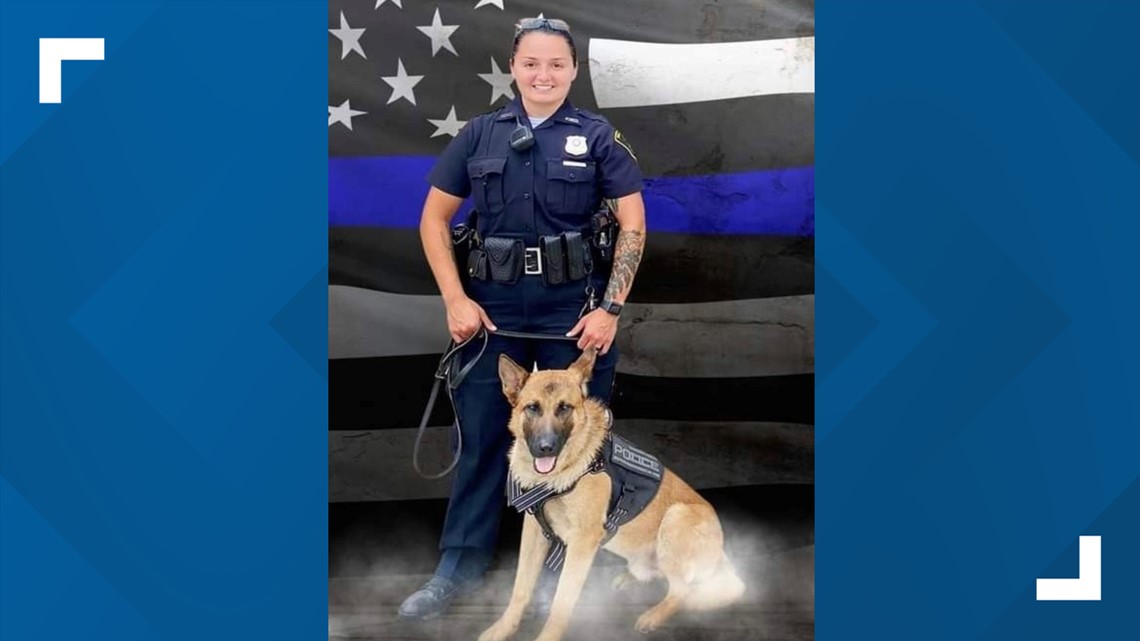 Burton's family took her off life support a few weeks later, and she passed away on the night of Sept. 18, 2022.